​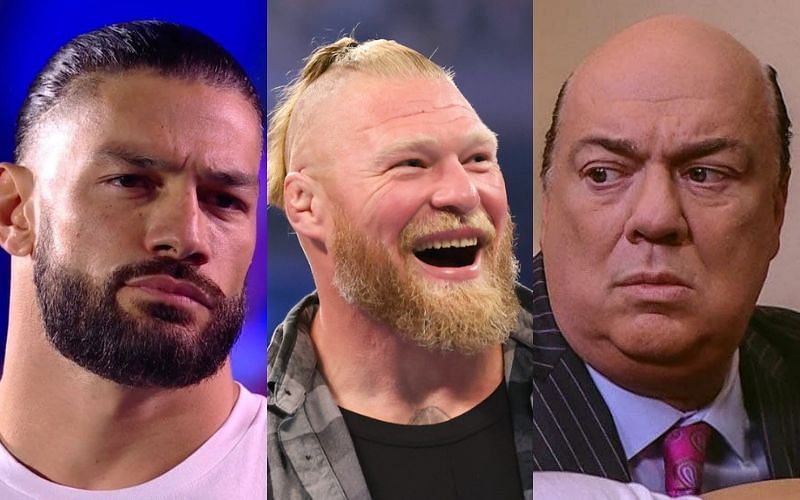 This week's episode of WWE SmackDown was quite a solid one. The show had several promising segments and matches, thanks to impressive performances from multiple superstars. The blue brand had very few weak moments, but only one of them was significant enough to be labeled as a blunder.
Here, we look at the biggest flops and hits on WWE SmackDown this week. So, without further ado, let's begin.
---
#6 Hit on WWE SmackDown: Sami Zayn wins Battle Royal
WWE SmackDown's main event saw several top superstars square off in a Battle Royal that would determine the next challenger for Roman Reigns. This match featured several interesting moments, but Sami Zayn stole the show with his hilarious antics.
Whether it was trying to team up with Sheamus in the match or crawling on his knees to escape punishment, Zayn definitely did his best to keep the fans entertained.
He played it smart by exiting the ring halfway through the Battle Royal. The match's closing moments saw Jeff Hardy perform incredibly to remain the last one standing inside the ring.
He got on top of the turnbuckle to celebrate what he thought was his victory but was soon attacked by Sami Zayn, who was still in the match. He then pushed Hardy over the top rope and got his title shot on WWE SmackDown.
It is evident that Zayn will not dethrone Reigns as the Universal Champion, but it is still good to see him in the world title picture. This is the first time in three years that he will be competing for one of the most coveted prizes in the promotion. He might not be the most threatening challenger, but he is undoubtedly one of the most entertaining performers on the blue brand.
Another highlight from Battle Royal include a superstar who wasn't a part of the match. Drew McIntyre was surprisingly kept out of the important match, and he wasn't having any of it.
He made his presence known by walking down to the ring with his sword Angela that forced all of the other superstars to leave the ring in horror on WWE SmackDown. Adam Pearce and other security personnel forced McIntyre to exit the ring, but The Scottish Warrior dominated the conversation with a sword in his hand.
It is a good decision on the creative team's part to build him from scratch once again. However, he accounted for a fun segment on WWE SmackDown, and it undoubtedly proved that when he eventually challenges Roman Reigns, it will be a must-watch rivalry.
---
#5 Hit on WWE SmackDown: Brock Lesnar's return confirmed
The entire episode of WWE SmackDown revolved around Kayla Braxton attempting to give us an update on Brock Lesnar's return. Although Paul Heyman poked fun at her for discussing the rumors, she confirmed right after the main event that The Beast Incarnate will return next week.
The announcement took everyone by surprise. Sami Zayn and Adam Pearce couldn't digest the news, but Roman Reigns and Paul Heyman's reactions, couple with that of The Usos, gave us a brilliant piece of television. Fans chanted "We want Brock" on WWE SmackDown this week, and they will see him return to haunt The Bloodline next Friday.
Zayn was shocked, Pearce was disappointed, The Usos stared at Heyman with suspicion, Reigns was angry. But most importantly, Paul Heyman was busy oscillating between fearing The Tribal Chief's wrath and facing the repercussions of poking fun at Braxton throughout the night.
It only makes things more exciting to learn that Heyman will face more misery next week when his former client Brock Lesnar returns.
​
#4 Hit on WWE SmackDown: Drew McIntyre and Jeff Hardy as a tag team
While this week's episode of WWE SmackDown witnessed Jeff Hardy and Drew McIntyre steal the show on multiple occasions, this is specific to their tag team match against Happy Corbin and Madcap Moss. Last week, the two superstars allied when Hardy faced Moss and needed McIntyre to watch his back.
All four superstars clashed in a brief yet engaging in-ring battle on WWE SmackDown. Both Drew McIntyre and Jeff Hardy had their moments. The Scottish Warrior was at his brutal best, and his Claymore to Moss had fans jumping up from their seats.
Jeff Hardy had everyone rooting for him as he launched vicious attacks on his opponents. It was epic to watch him move swiftly inside the ring and made us wonder why we don't see him in big matches that often.
He has been enjoying excellent momentum since the beginning of this month. The Charismatic Enigma recently stated that he would like to challenge Roman Reigns for the Universal Championship on WWE SmackDown.
As difficult as it seems, several fans will have to make peace with the fact that he doesn't have a lot of time left in his career. Hardy has given us some of the most jaw-dropping moments ever seen inside the squared circle and certainly deserves a glorious run in the world title picture.
​
#3 Hit on WWE SmackDown: Ridge Holland
This week's episode of WWE SmackDown witnessed Ridge Holland's in-ring debut. He was scheduled to take on Cesaro in a singles match after his interference cost The Swiss Cyborg his spot in the Survivor Series team.
Holland's idol Sheamus accompanied him to the ring and sat with the commentary team throughout his protégé's big match. Although Cesaro eventually won the battle, Ridge Holland deserves credit for his impressive performance.
He took his opponent, a seasoned veteran, by surprise. His commendable brute strength and vicious counters were excellent throughout the match. Holland also did well in keeping up with Cesaro's pace, which accounted for an entertaining showing.
The latter should also be praised for the incredible amount of work he did inside the ring to put Ridge Holland over with the crowd during his debut match on WWE SmackDown.
It was great to see the two put up such an entertaining match in such a short amount of time. This could lead to an interesting storyline considering Cesaro and Sheamus' history together.
Neither of them is expected to enter the world title picture just yet. But they can both use the spotlight that comes with an interesting narrative, which they have missed for a while. Additionally, Holland's promising debut has ensured that he is bound to have a bright future on the blue brand.
​
#2 Hit on WWE SmackDown: Naomi
Sasha Banks confronted Sonya Deville on WWE SmackDown regarding the events at the Survivor Series pay-per-view. She accused Deville of sabotaging her before bringing up Naomi. Their backstage conversation led to a tag team match that saw the latter and Banks teaming up to take Shayna Baszler and Natalya.
All four superstars were brilliant in this in-ring bout on the Friday night show. Banks and Naomi won the crowd's support with their in-ring resilience, while Baszler and Natalya drew heat with their brilliant work. There was not a single dull moment throughout the match.
Naomi was particularly impressive when she was targeted by Natalya and Baszler. She took a lot of punishment before fighting back against both her opponents, eventually causing the entire arena to cheer for her in unison.
After a dominant performance, Naomi pinned Natalya to win the match for her team following which she and Banks celebrated in front of Sonya Deville on WWE SmackDown.
Sasha Banks did well in letting Naomi enjoy the spotlight on the blue brand. The two-time women's champion has suffered a lot over the last few weeks and deserves to be a part of such a booking on WWE SmackDown.
Another excellent highlight of the match was Pat McAfee, who elevated Naomi's entrance and then questioned Deville's intentions throughout the match, even when the latter tried to threaten the beloved commentator by playing her authority card.
​
#1 Flop on WWE SmackDown: Women's Championship challenge
WWE SmackDown had minimal low points, but that, unfortunately, included a top championship. Charlotte Flair returned to the blue brand and cut a promo to establish her dominance.
She noted that Becky Lynch could only beat her at Survivor Series using deceptive measures. The Queen then said that she continued to be the most dominant woman in sports entertainment before Toni Storm walked out to confront her again.
Storm argued that Flair lost her match at the pay-per-view because she was losing focus and demanded a title shot. Charlotte Flair responded by hitting Storm right in the face with a plate full of Thanksgiving food.
To make it worse, the WWE SmackDown Women's Champion did it twice, and the second time, Toni Storm was standing right next to the table where the food was kept.
The two superstars were involved in a similar confrontation before, minus the Thanksgiving food. If the writers intend to make Storm look like a legitimate threat in the WWE SmackDown Women's Championship picture, then was it wise to make her look helpless against a plate full of food?
We hope that their next encounter will be more intense.
​