​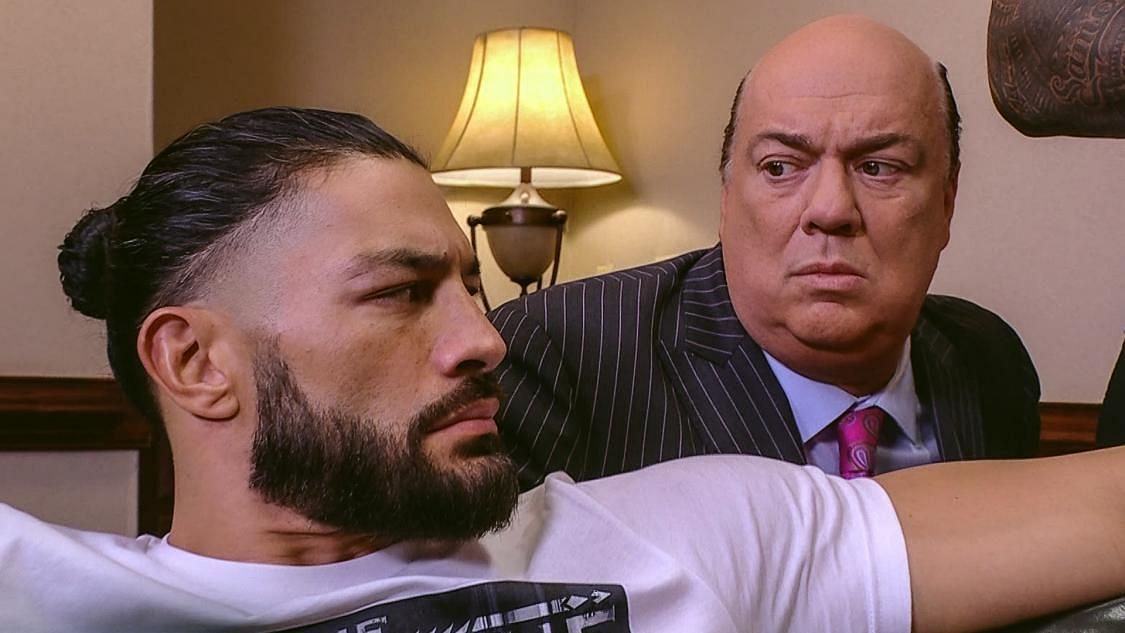 The pace of WWE SmackDown was mentioned on the Sportskeeda Writer's chat this week. While RAW seems to crawl along at a snail's pace, WWE SmackDown is a fast-moving show.
This week's episode was certainly eventful in terms of how the main event scene shaped up. That said, it's not one of the all-time great episodes.
So, yes, it's very easy to pick apart the 'Best' and 'Worst' from WWE SmackDown this week. Feel free to share your thoughts and views in the comments section below. Did you think this episode was a hit or miss?
Let's start at the end of WWE SmackDown, going in reverse. Because why not?
---
#3 Best/Worst: Reason why Brock Lesnar is returning to WWE SmackDown next week
Something that our eagle-eyed viewers may have clearly noticed at the tail end of WWE SmackDown is how disappointed Sami Zayn was.
His big moment was overshadowed by the news of Brock Lesnar's return, playing into the whole conspiracy theory storyline. Except, in this case, these aren't the delusions of a crazy person, because the viewer too saw it happen in front of their very eyes.
Does this mean that Brock Lesnar's return news, was in part, a device to turn Sami Zayn babyface? It would make sense for Sami Zayn to turn babyface anyway, to go up against someone like Roman Reigns.
The WWE SmackDown roster has far too many heels at the moment and could do with a babyface.
Plus, nobody's going to buy the idea of Sami Zayn defeating Roman Reigns.
Maybe the plan is to have a feud with Sami Zayn and Roman Reigns on WWE SmackDown leading into Day 1. Meanwhile, at the actual pay-per-view, Brock Lesnar could tussle with Roman Reigns again.
​
#2 Best: A great showing for Naomi
Naomi was clearly the star of WWE SmackDown this week. Even though she teamed up with Sasha Banks during the episode, the focus was clearly on her.
In fact, after she picked up the win, she even got into Sonya Deville's face, teasing a future match.
Naomi is far too talented a star to be left out of the mix for too long, and could certainly be a solid challenger for Charlotte Flair down the line as well.
---
#2 Worst: The wasted potential of several WWE SmackDown stars
WWE SmackDown is full of powerhouse stars who should have had better showings than they did this week. A powerhouse like Ridge Holland should have won his match against Cesaro for a great first impression.
He was also eliminated far too easily from the WWE SmackDown main event. The same could be said for someone like Shanky or Mace, because both men are giants. They could have been booked to dominate the competition during the battle royal. The booking wasn't great.
​
#1 Best: A solid storyline is currently brewing on WWE SmackDown with Jeff Hardy
Somehow WWE SmackDown star Jeff Hardy is back in the mix once again. He had not one, but two great performances on this week's show (and also a great showing at Survivor Series).
It is clear that the company is invested in him and wants to tell the story of a man who comes up 'just short'. It's the perfect storyline for the WWE SmackDown legend and should take him all the way to the top again.
---
#1 Worst: What is the Intercontinental Champion even doing?
To say that the Intercontinental Championship picture on WWE SmackDown is an afterthought would be an understatement. The word 'embarrassment' is more apt.
Why aren't more contenders stepping up to Shinsuke Nakamura to challenge him for the title he holds?
Why is he being booked to kick the legs of guitar-playing lotharios so that they go through tables? There are so many stars on the roster that could potentially benefit from mixing it up with him.
​