​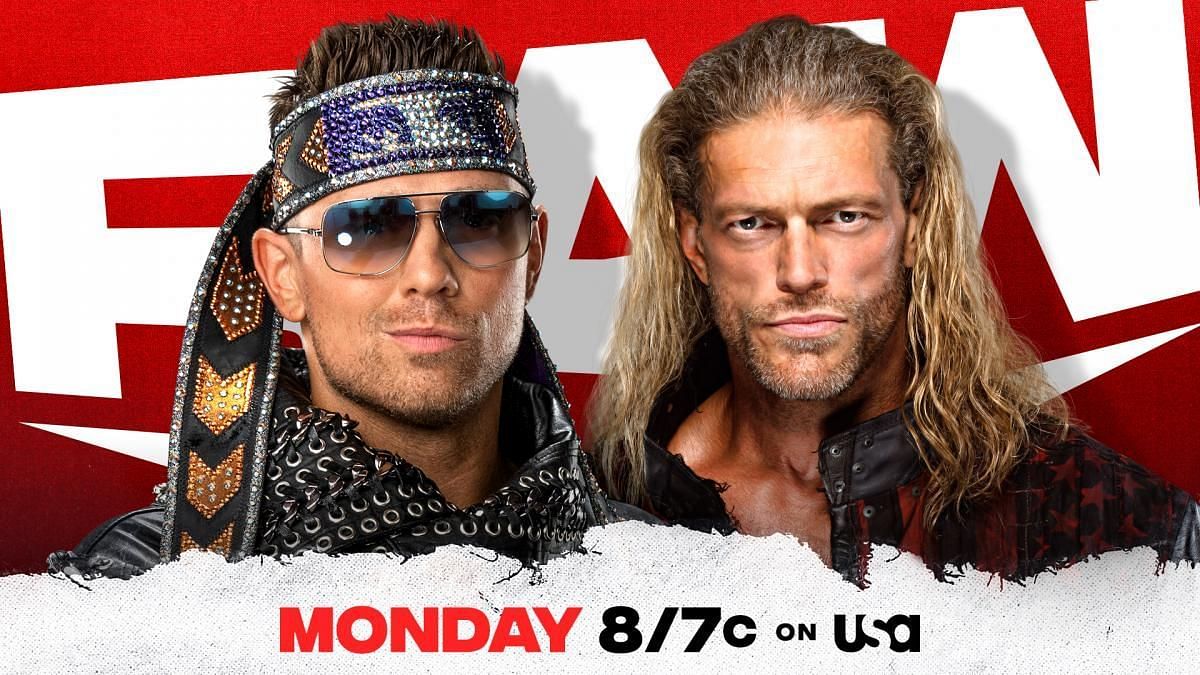 Last week on WWE RAW we saw the "Rated R Superstar" make his triumphant return for the first time since Crown Jewel. Edge defeated Seth Rollins inside Hell in a Cell at the event, bringing the curtain down on their feud.
Edge had been appearing on SmackDown for his feud with Seth Rollins, but he is considered a "free agent," meaning he is free to appear on any show. At the Survivor Series pay-per-view last Sunday, WWE announced Edge would be returning to RAW the following night.
He did so, and set out his stall in the middle of the ring saying that there were many WWE Superstars that he could face. He listed a bunch of names including AJ Styles and Big E. In a surprise twist, The Miz, with Maryse, made his return after an absence to appear on Dancing with the Stars.
The pair had a back-and-forth, with The Miz saying he has surpassed Edge in terms of his career. The WWE Hall of Famer responded by saying that The Miz only uses the WWE as a stepping stone for his notoriety to appear on other entertainment shows.
In the end, Edge challenged The Miz to a fight right there and then. The Miz took off some of his attire to prepare for the fight, but responded with a resounding "no!" Instead, it has now been advertised that Edge will appear on Miz TV in this week's RAW.
That being said, let's take a look at five things that could happen when Edge appears on Miz TV.
---
#5 Miz TV could set up the main-event for WWE RAW
It has been 10 months since Edge last had a match on WWE RAW. He faced Randy Orton inside the ThunderDome, main-eventing the February 1 episode of the show.
Miz TV could open up the show live from Memphis, TN and ultimately set-up a blockbuster main-event between two of the greats. The pair have collided at WWE RAW once before, back in January 2011 with the "Rated R Superstar" picking up victory that night.
They could mix it up in the ring once again. Especially during a period where interest in the company may be down due to the upcoming holiday season, it could certainly draw plenty of eyeballs.
As Edge said last week, his wrestling window is very small. Why not grab the opportunity and fight as many people as he can, when he can, before he hangs up his boots for good by facing The Miz on WWE RAW.
​
#4 The Miz could attack Edge on WWE RAW during Miz TV
One thing is certain: in the modern day world of WWE, The Miz is one of the best talkers on the microphone. If you want to trust anyone on the mic to deliver something significant in their storyline, then The Miz is your man.
Of course, The Miz said no to Edge's challenge last week on WWE RAW, so maybe this week he could go one further. While on Miz TV, the two-time WWE Champion could get under Edge's skin even further, possibly going down Seth Rollins' route and talking about his family before sneak attacking the WWE Hall of Famer to send him a message.
One particular target that could be of interest is Edge's wife, Beth Phoenix, which brings us onto our next point.
---
#3 Beth Phoenix could return to WWE RAW and align herself with Edge during Miz TV
This week, Edge's wife, Beth Phoenix, announced that she would be stepping away from her position as commentator on NXT 2.0. Beth has been doing the NXT gig for a few years now and has declared she wants to spend more time with her family.
As we saw last week, The Miz returned with his wife, Maryse. To even the odds Beth Phoenix could align herself with her husband. The former Divas Champion could say some nasty things about Beth, resulting in The Glamazon making an appearance. This would be a welcome addition to the feud.
​
#2 Edge could deliver a Conchairto to The Miz during Miz TV
Maybe Edge needs to send a real message of intent to The Miz this week on WWE RAW. Yes, they can go back-and-forth on Miz TV but actions speak louder than words.
One action that always gets everyone's attention is Edge's use of the conchairto. Lifting a steel chair above his head to smash it down to the canvas onto another man's skull, as another steel chair is placed underneath. It's a sight that we will always flinch at witnessing.
Edge could turn to the dark side and really grab the headlines by having The Miz stretchered out of his own talk show. This would set the tone and enhance the feud to another, darker, level.
---
#1 Edge vs. The Miz could be set for Day 1 on WWE RAW during Miz TV
So The Miz rejected the "Rated R Superstar's" challenge last week at RAW, and this week he will have to find a way to make sure it happens. The perfect place, if it isn't in the same episode, is at the next pay-per-view Day 1 on January 1, 2022.
WWE could get the new year started with a bang and with a match that would see both men deliver. If Beth was to get involved, we could see Edge team up with his wife to face The Miz and his wife, Maryse.
The new season of Miz & Mrs is returning in the new year, so it would make sense to feature both The Miz and Maryse heavily on WWE television in the coming weeks.
---
Let us know in the comments below what direction you think The Miz/Edge WWE feud will go next!
​