​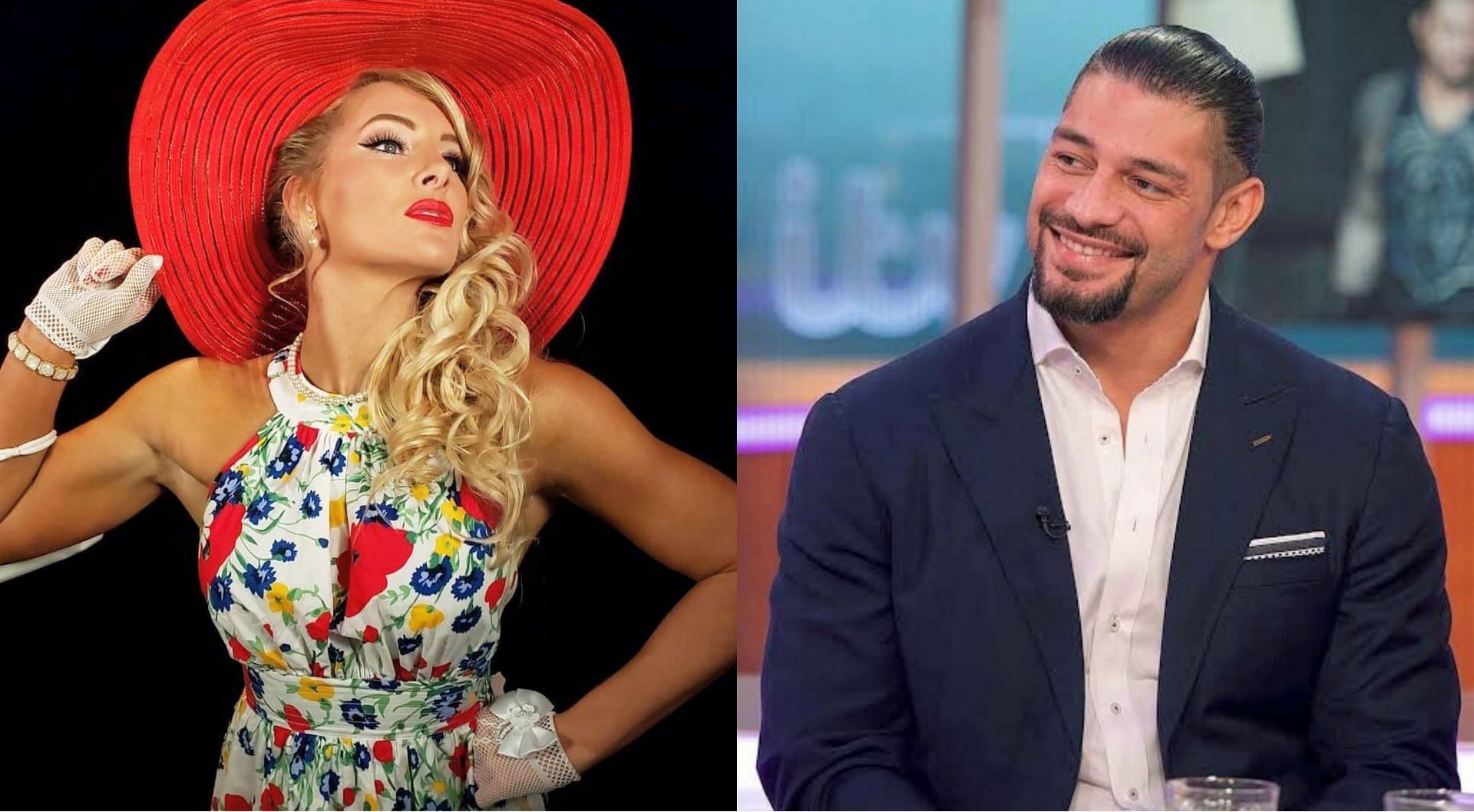 We're back with another exciting WWE News and Rumor Roundup. As we inch closer to the road to WrestleMania 38, today's edition will feature Roman Reigns' possible future creative direction.
Lacey Evans posted a body transformation photo via her social networking handles not too long ago. Meanwhile, Randy Orton took to Instagram to share an amusing image.
A current AEW personality has highlighted an interesting idea regarding Roman Reigns' upcoming match against Brock Lesnar. Additionally, there have been some worrying details about Jeff Hardy following a recent house show.
Without further ado, let's take a closer look at these news and rumor stories.
---
#5. WWE Day 1 might not be the last event to showcase Roman Reigns vs. Brock Lesnar
2022 will kick off with a Universal Championship rematch between Roman Reigns and Brock Lesnar at the Day 1 pay-per-view. According to Dave Meltzer, their upcoming encounter is part of a multi-match series.
As a result, Lesnar's saga with The Tribal Chief could continue past the Day 1 event. Meltzer stated:
​
​
"Regarding Roman Reigns vs. Brock Lesnar as the main event for Day One, this is scheduled to be a multi-match series and this being one of the matches in the series."
The two superstars have had four singles matches against each other thus far, and their latest Universal Championship clash went down at Crown Jewel in October 2021. Lesnar lost to Reigns on that occasion, all thanks to some shenanigans involving The Usos.
Following the Day 1 pay-per-view, they could face each other again at WrestleMania 38. The same possibility has been mentioned in previous reports, as The Tribal Chief's rumored dream match against The Rock might not be happening at next year's WrestleMania after all.
Roman Reigns and Brock Lesnar currently hold two singles victories over each other, which certainly makes their upcoming clash more interesting.
​
#4. WWE Superstar Lacey Evans looks to be in excellent shape
Lacey Evans has been on a hiatus from WWE over the past several months due to her pregnancy. She gave birth to her second daughter on October 16, and in the weeks since then, Evans appears to have built a superb physique.
The WWE Superstar recently posted body transformation photos via Twitter and Instagram. Check out the two images on Twitter HERE.
The first picture was captured when she gave birth at her home, and you can see the second photo below: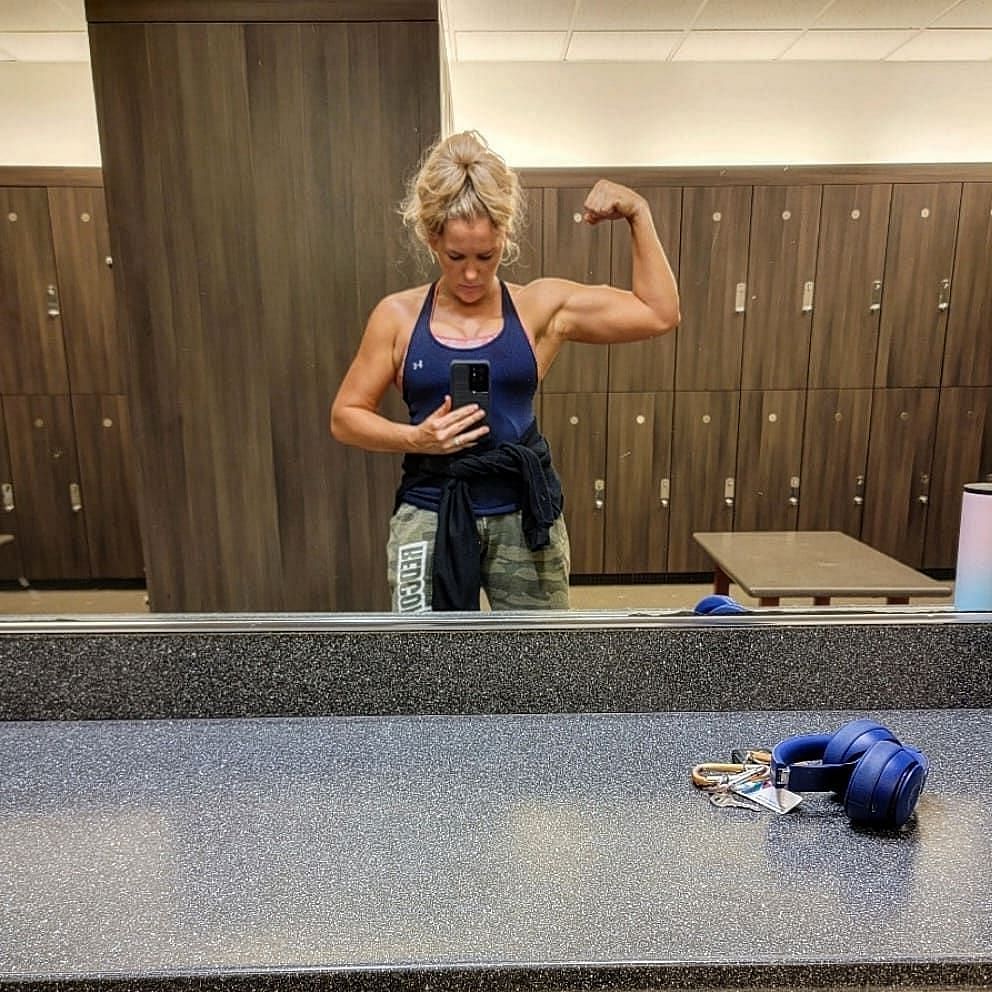 Evans included the following caption as well:
​
"6 weeks later……. Not hungry…..starving. And I'm gonna eat."
Plans for The Sassy Southern Belle before her hiatus included a RAW Women's Championship match against Asuka at Elimination Chamber 2021. While the bout got canceled due to Lacey Evans' pregnancy, reports back then indicated that higher-ups wanted her to become the new champion.
She also took part in an angle with Ric Flair and his daughter, Charlotte, earlier this year. In addition to WWE's title plans for Evans, the storyline with The Nature Boy got nixed due to her on-screen hiatus.
​
#3. WWE RAW Tag Team Champion Randy Orton posts an amusing, photoshopped picture
Last week's WWE RAW episode featured a newsworthy moment between Randy Orton and Riddle, where the latter placed a blonde wig on the head of his fellow tag team champion.
The wrestling world had a field day with memes thanks to the image of Orton reluctantly sporting a wig. The veteran superstar acknowledged the same via Instagram by posting a photoshopped picture of himself with long hair. Check it out below:
Some wrestlers reacted to Orton's post, including AEW star Chris Jericho, who jokingly commented — "Former D**k Dancer "Randy O!""
The Viper's alliance with Riddle has seen him get involved in many comedy segments over the last few months. And their on-screen chemistry received rave reviews from fans, which prompted WWE to make RK-Bro the RAW Tag Team Champions at SummerSlam 2021. Orton and Riddle have held the gold for more than 100 days at this point.
Following their wig-centric segment from last week's RAW, the duo fought The Dirty Dawgs (Robert Roode and Dolph Ziggler) and successfully retained their titles.
​
#2. WWE Hall of Famer Mark Henry shares a potential swerve for Roman Reigns vs. Brock Lesnar
Judging by the rumor that Brock Lesnar vs. Roman Reigns will happen again after WWE Day 1, there are many theories on how the upcoming contest could end via shenanigans. Mark Henry shared an interesting idea regarding the same while recently speaking on Busted Open Radio.
The current AEW personality thinks that Sami Zayn, who unfairly lost his Universal Championship opportunity due to the Lesnar-Reigns drama, could interfere in their clash at the Day 1 event.
Henry suggested that Zayn could make a secret deal with Paul Heyman and intervene in The Tribal Chief's favor. This deal would guarantee the Canadian star a proper world title shot against Roman Reigns in the future.
"Maybe the revenge factor is in. You're talking about turning the business on its ear, with all the stuff that's going on, imagine the Sami parade if he pulled the rug from under and there was some underlying deal with Paul Heyman that would get him a title shot. See, that's how my brain works. I want everybody to think, like, 'That was crazy!' And we don't get that much," said Mark Henry.
Sami Zayn has plenty of reason to seek revenge against Brock Lesnar after what went down on last week's SmackDown. The Beast Incarnate attacked Zayn just before the latter's Universal Championship match against Reigns, and the ex-WWE NXT star lost his title shot in mere seconds as a result.
​
#1. WWE reportedly sent Jeff Hardy home after a recent house show
Not too long ago, Jeff Hardy teamed up with Drew McIntyre and Xavier Woods at a WWE Supershow in Edinburg, Texas, to face The Bloodline (Roman Reigns and The Usos).
According to Mike Johnson of PWInsider, Hardy was sent home from the road after the match. Rey Mysterio replaced him at the following night's house show in Corpus Christi, Texas.
Here's what Johnson reported about Jeff Hardy's performance during the live event in Edinburg:
"Hardy spent most of the match inside the ring, being worked over by Roman Reigns and The Usos and apparently becoming more sluggish as the match continues. Once he made a hot tag to McIntyre, Hardy disappeared into the crowd (followed by security) and didn't return to the ring for the post-match celebration with his partners."
In the video above, you can see Hardy disappearing into the crowd — followed by security — from the 11:02 mark onward.
Fightful's Sean Ross Sapp confirmed PWInsider's report through a tweet:
Fans are concerned about the WWE legend's well-being after reports surfaced about him being sent home from the road. Sportskeeda wishes the best to Jeff Hardy at this time.
​