​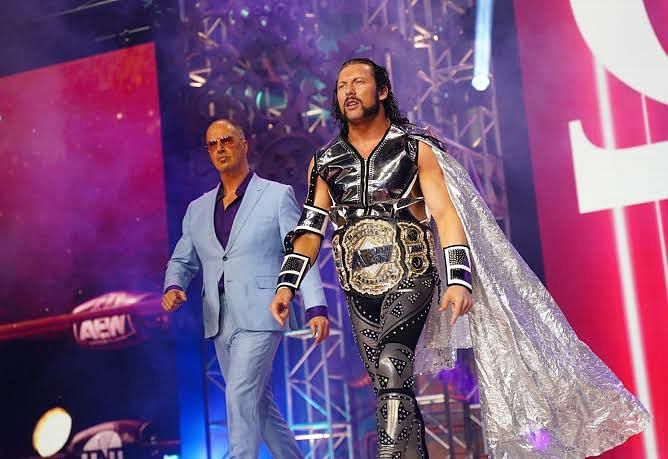 Many Kenny Omega detractors point to some of his comedic stuff in Japan to put him down. One of those instances includes him wrestling a 9-year old Japanese girl named Haruka back in 2011.
Why did The Belt Collector, being a top talent, wrestle a 9-year old?
Stardom, a wrestling promotion in Japan, puts a lot of emphasis on developing youth talent. The development of young wrestlers starts as early as 9 years of age, and Haruka was one of them. Kenny Omega took her on in a singles match as part of Stardom's vision of pushing extremely young talent.
The pressure was on The Cleaner, but it was Haruka who stole the show. The sold-out crowd reacted favorably as Kenny Omega did a wonderful job of executing every move as safely as possible. On one occasion, Omega dropped Haruka with a backbreaker that looked extremely painful but was a testament to her ability to sell even at that young age.
The match polarizes opinions as many people, including wrestling historian Jim Cornette, believe it was a mockery of the wrestling business. While people are entitled to their opinion, the crowd in attendance had a great time.
For Haruka, it was a moment of a lifetime. How many others can claim to have wrestled a bonafide legend like Kenny Omega, let alone at the age of 9?
---
Kenny Omega was worried about the match
Kenny Omega was worried before the match, and it's hard to blame him. As the veteran, Haruka's safety was in his hands. The world-class performer that Omega is, he did his work to perfection. Speaking about the match, he said the following:
"They had said, 'okay, well, on the day of your big show, we're hoping that you could do an exhibition with her' and it felt like time had moved to a standstill because I saw this grand opportunity in front of me where I could show everyone something special and something real fun and funny. But at the same time, it's a huge risk because that's a permanent black eye on your career. It's possibly career suicide. If you hurt a girl in front of a huge, sold out crowd and then that goes online and you know how things work. And then, I just become a laughing stock if I wasn't already. Do you know what I mean? But I think the positives outweighed the following."
Haruka delivered a 619, a suicide dive, an enziguiri, and a spinning hurricanrana. While the match's ending was flat as the referee called for the bell, it was a unique spectacle.
​