​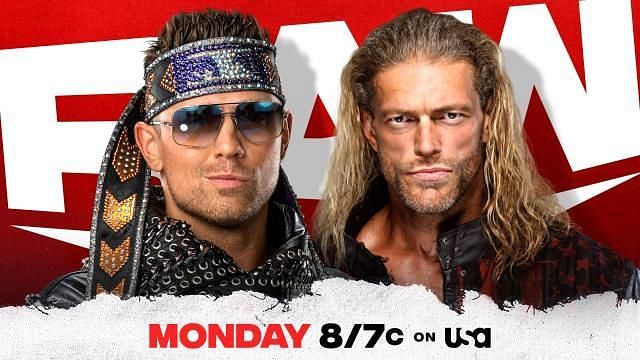 Welcome to this week's edition of RAW Preview. It's the first episode of RAW this December, and WWE will be looking to wrap up the year with a bang. Last week, the build-up to Day 1 officially began and Vince McMahon invited 24-year-old Austin Theory to sit and watch alongside him at his office.
It ended with Theory getting slapped by Vince McMahon, who told the young star that he had a lot to learn. Whether he will be in the ring or backstage on RAW isn't known, but the wheel keeps spinning as this is what you have to look forward to this week:
---
#5. Kevin Owens faces Big E in an all-important steel cage match on RAW
Could this episode of RAW be the final time we see Kevin Owens inside a steel cage in WWE? For the last six-and-a-half years, Kevin Owens has entertained fans to the best of his ability.
While he wasn't always WWE's pick for the top spot, he has sacrificed his body in several high-risk matches to create iconic moments. Right now, everything seems up in the air with Kevin Owens, as his contract reportedly expires at the end of January 2022.
That's all the talk has been about, but last week on RAW, Kevin Owens proved how smart he truly is by outwitting Seth Rollins and goading him into attacking him, resulting in Owens being added to the WWE title match at Day 1.
The originally scheduled WWE Championship match was between Big E and Seth Rollins until Kevin Owens changed that himself. Last week on RAW, Owens was scheduled to face Big E in a singles match. He told Rollins that the stipulation of the match entailed that should he beat the WWE Champion, he will be added to the title match at Day 1.
While Seth Rollins went and confirmed with Adam Pearce that this wasn't the case, Sonya Deville liked the idea and turned it into a reality. Rollins later realized that Owens was technically telling the truth, while it was Pearce who lied to him.
Either way, in the main event, Owens attacked Rollins at ringside, triggering him to impulsively retaliate. This resulted in Owens officially making the WWE title match at Day 1 a Triple Threat.
​
This week on RAW, Kevin Owens could enter a steel cage in WWE for the last time as he takes on Big E again. However, with almost no chances of interference outside, he is likely to lose the important bout against the WWE Champion.
​
#4. Becky Lynch defends the RAW Women's title against Liv Morgan
It's finally time for the RAW Women's title clash between Becky Lynch and Liv Morgan. Before Survivor Series 2021, Liv Morgan defeated her fellow teammates on RAW in a Fatal-5-Way match to become the number one contender for the RAW Women's Championship.
Post-Survivor Series, we've seen a war of words (and fists, on most occasions) between Liv Morgan and the RAW Women's Champion Becky Lynch. However, this has proven problematic as Becky Lynch has been viewed as a superstar on a far higher level, even on the mic.
In terms of the physical standoff, Liv Morgan has the advantage, but will the RAW Women's Champion be in her head? Last week on RAW, "Team Liv" (Liv Morgan, Bianca Belair, Rhea Ripley, Nikki A.S.H., and Dana Brooke) defeated Team Becky (Becky Lynch, Doudrop, Tamina, Queen Zelina, and Carmella) to allow the challenger to gain the upper hand.
​
Becky Lynch recently tweeted about the match, stating that RAW will be the biggest night of Liv Morgan's career, while it will be just another Monday for her.
While that might be partially true, we're likely to see a controversial finish on RAW that eventually leads to a rematch at Day 1 — where Becky Lynch is most likely going to pick up the decisive win and end the feud.
​
#3. Who is set to challenge RK-Bro in the RAW Tag Team division?
The RAW Tag Team division has been a bit interesting. While the highlights of the SmackDown Tag Team division have been Los Lotharios and the upcoming Usos vs New Day match at Day 1, RAW's tag team division has been a little busier.
For one, RK-Bro have kept their momentum alive, and last week they defeated The Dirty Dawgs to retain the RAW Tag Team Championship. Meanwhile, AJ Styles and Omos have been on the sidelines but are still present on RAW. In another match to set closer to tag team title contention, The Street Profits defeated The Alpha Academy.
There are quite a few options present in the RAW Tag Team division, and it will be interesting to see who steps up to the plate for contention at Day 1. From the look of things, the two frontrunners are AJ Styles & Omos and The Street Profits.
It's hard to go wrong with a triple threat tag team match on Day 1, and WWE seemed to tease their involvement in The Street Profits' match last week. AJ Styles faked his blindness and tried to cost The Street Profits, but Montez Ford knocked him off ringside before hitting the splash on Chad Gable for the win.
​
#2. Damian Priest is set to continue his impressive run on RAW
Fewer superstars on RAW have been pushed and promoted the way Damian Priest has in 2021. From his run with Bad Bunny to WrestleMania, his momentum as a solo star after that, and his United States title win at SummerSlam, things have only looked up for The Archer Of Infamy.
After picking up the United States title, he has pinned and cleared several superstars, including the likes of Drew McIntyre, Sheamus, Jeff Hardy, T-BAR and more – most recently defeating Apollo Crews on RAW to retain the title.
It's been a different side of Damian Priest that we've seen on RAW since late October 2021. This seems to be a darker version of him, one that is truly between the babyface-heel line. While it's going to be interesting to see what direction his character takes, this week on RAW is likely and hopefully set to feature another open challenge.
Damian Priest has arguably had the best open challenge run in years, as many have tried to replicate John Cena's incredible 2015 run and failed. Who will step up to The Archer Of Infamy on RAW this week?
​
#1. Edge returns to RAW again in an episode of Miz TV
Last week on RAW, Edge returned to seek new challengers. He hadn't appeared since Crown Jewel 2021, and it was one night after that where the WWE Draft took effect.
His last rival Seth Rollins wasted no time, immediately entering WWE title contention. While that wasn't Edge's intention, he did tease a match against Big E. When naming all the young and current top stars who he could face, one whom he didn't name came out — The Miz.
The Miz, who returned to WWE at the same time, was coming off his stint with Dancing with the Stars. Alongside him was Maryse, who rarely appears on WWE TV anymore.
​
The two veterans had a great standoff on the mic, with Edge referencing CM Punk using The Miz's name on AEW Dynamite. The promo battle itself was praised and compared to the CM Punk-MJF standoff, and it was a clear display of two veterans who are certainly a level apart.
This week on RAW, Edge will confront The Miz on an episode of Miz TV. It will be interesting to see how it plays out this time, and if The Miz stays in the ring to attack Edge rather than running away.
​