​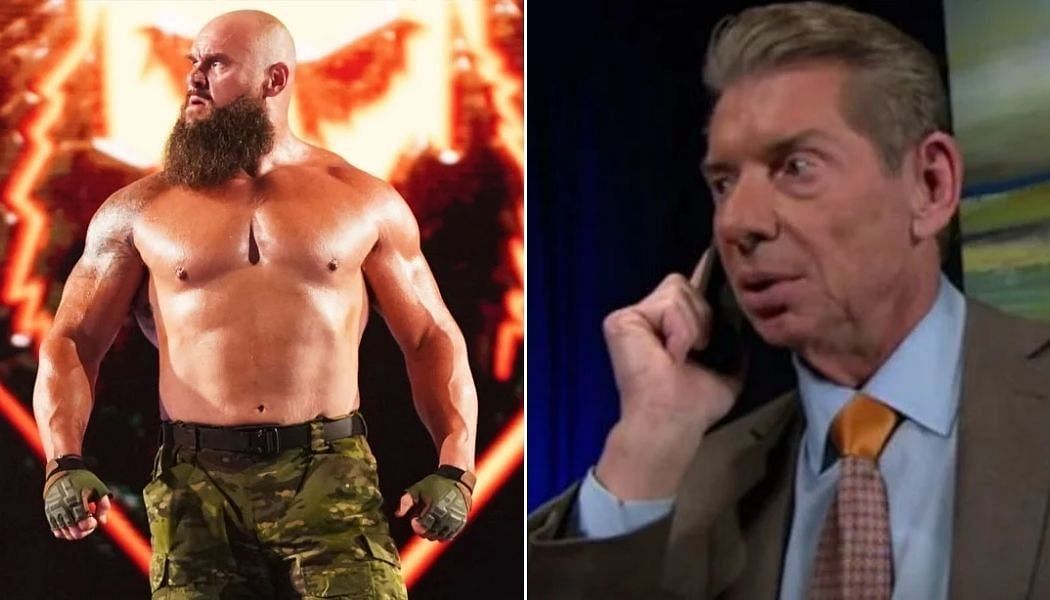 Welcome to another edition of the AEW News Roundup. Today, we look at details of a conversation between Vince McMahon and Matt Hardy before the latter left WWE to sign with All Elite Wrestling.
We also look at Braun Strowman being spotted with a former Wyatt Family member, Ric Flair's thoughts on Jay Lethal, and a lot more.
Read on for more details:
---
#5. Vince McMahon offered AEW's Matt Hardy a backstage role in WWE
Matt Hardy was recently a guest on the AEW Unrestricted podcast hosted by Aubrey Edwards and Tony Schiavone.
During the show, Hardy opened up about conversations with Vince McMahon before he left WWE. McMahon wanted him to transition to a backstage role as a producer and away from being an in-ring talent:
​
​
​
​
"After talking to Vince a little bit, I saw that he wanted me to wrestle a little bit, but he wasn't up on utilizing me a lot in different roles," said Hardy. "…I don't need to be champion, I just want to be in a good role where I can work with other people, help younger guys, and also stay relevant on my own. He said, 'Yeah, but I kind of see you transitioning to a producer behind the scenes."
Matt Hardy is currently leading his own faction in AEW, the Hardy Family Office.
---
#4. Braun Strowman spotted with former WWE star
Braun Strowman was recently spotted with former WWE Superstar and fellow Wyatt Family member Erick Redbeard fka Erick Rowan at the recent WrestleCade event.
Rowan has made one solitary appearance in Tony Khan's promotion, appearing on the tribute episode to Brodie Lee late last year. As for Strowman, there were some rumors linking him to signing with AEW or IMPACT Wrestling, but nothing has materialized so far.
​
#3. Ric Flair recently praised AEW star Jay Lethal
Speaking on his podcast, Wooooo Nation Uncensored, 16-time world champion Ric Flair recently praised AEW's newest signing Jay Lethal.
Flair loved Lethal's match against TNT Champion Sammy Guevara a couple of weeks ago before going on to praise him as one of the most talented people he has met in pro wrestling:
​
​
"You know how much respect I have for Jay Lethal. I think he's one of the most talented people I've ever met in my life. He's never gonna get his due but he's one of my favourite people. You know I'm so pro the people that are respectful and he is so respectful," said Ric Flair.
---
#2. Rumored date for AEW Revolution
According to the Wrestling Observer Newsletter, the tentative date for AEW Revolution 2022 is March 6th. The pay-per-view is set to take place from the Amway Arena in Orlando, Florida.
The report noted that the date could still be changed because the Amway Arena is booked for a concert on Friday, March 4th, meaning that the company will not be able to run Rampage as a live show.
​
#1. Dutch Mantell's take on AEW fans booing Cody Rhodes
AEW star Cody Rhodes has been relentlessly booed by fans since his return, after taking time off to film his reality show. It was the same case on Dynamite earlier in the week, with fans in attendance booing Rhodes. Fans even sent back his weight belt after The American Nightmare threw it into the crowd.
Speaking on Spotskeeda Wrestling's SmackTalk, Dutch Mantell gave his take on the situation. Mantell said that if he was Cody Rhodes, he would be very happy with the reaction he was getting from fans. The wrestling legend went on to explain why:
"If I was Cody I'd be delighted because they did they work for me. Now I just gotta go out there and look around. Now you just gotta go out there and give them a genuine reason to dislike you and you're off and running. If he turned on an over babyface like Hangman Page or Orange Cassidy , they would hate him," said Dutch Mantell.
Despite being heavily booed, AEW EVP Cody Rhodes has repeatedly reiterated that he has no plans of turning heel.
​