​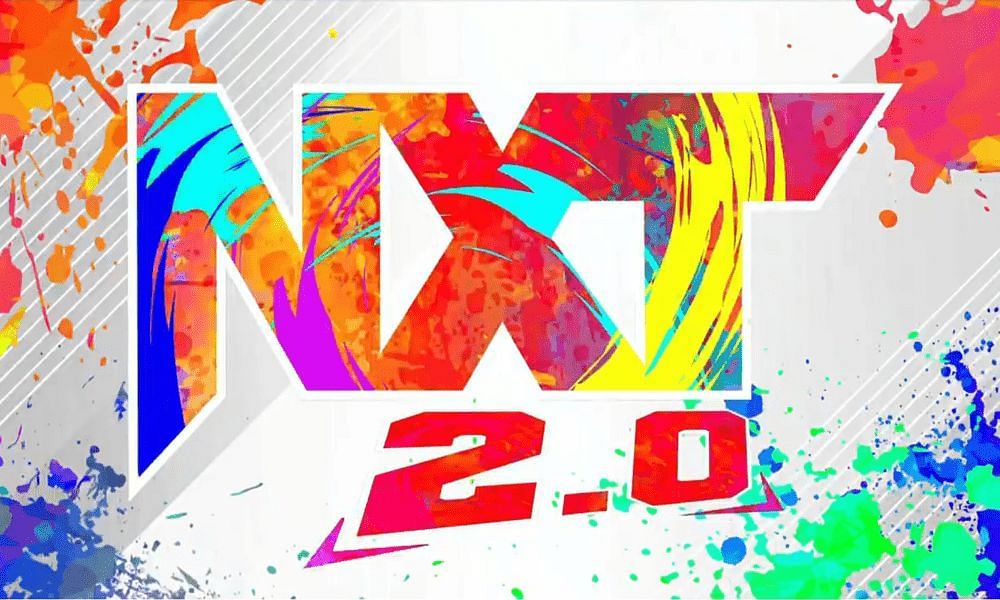 NXT 2.0 completely revamped the NXT brand as fans have come to know it. Instead of masterful clinics between the ropes, the new reboot has instead focused on a wide array of performers.
The reboot has focused more on the quantity of stars and matches over quality due to most of the new faces having limited experience in the ring. TakeOver matches usually always deliver. With the new format, however, we may see six or seven matches instead of five classics.
While heavily featured, both Jacy Jayne and Gigi Dolin had matches before the NXT 2.0 reboot. The same goes for Grayson Waller, Cora Jade, Josh Briggs, Joe Gacy, Grayson Waller, and Odyssey Jones.
Since Brooks Jensen teams up with Briggs, it's hard to grade him on his own. For that reason, he is not included here. A few stars like Malik Blade, Ru Feng, and Erica Yan have also appeared but have been used as enhancement talents.
So how have the faces that have debuted during the reboot done so far? Here are grades for some of the new performers that have debuted in NXT 2.0.
---
#6. Performers like Harland, Dante Chen, and Lash Legend have had limited showings in NXT 2.0.
Harland, also known as Parker Boudreaux, was one of the most praised signings in NXT history. He was compared to Brock Lesnar because of his look and size. Paul Heyman even said he could be the next Lesnar.
Early reports claimed that he was still a way off from being ready for the ring. Boudreaux would have been a part of the 2021 NXT Breakout Tournament if he had been ready.
While he has shown up a few times during the reboot, he hasn't had an official match. Instead, he's being paired with indie veteran Joe Gacy. Harland's look completely changed in NXT as he is now completely bald. He has potential, but his grade is for the work he has done to this point.
Lash Legend also hasn't had a match in the reboot. Instead, she hosts a talk show called "Lashing Out". It has traditionally been a pre-taped talk show with canned laughter.
In the kindest of terms, it's clear that she is trying hard to get it to work. It's just not something that is needed in NXT 2.0. Her delivery needs work as does the material she is given during her segments. Get her in the ring and see if she can back up her gossipy words.
Dante Chen had one match and it was a quick one. He has physical potential but we haven't seen enough of him. WWE likely wants to push him due to being the first-ever star from Singapore.
Grade for Harland: C+; Grade for Lash Legend: C; Grade for Dante Chen: C
​
#5. Xyon Quinn and Trick Williams have been used differently in NXT 2.0.
While both have been featured in NXT 2.0, Trick Williams and Xyon Quinn have had different paths thus far.
Williams talks a lot and debuted as an ally of Carmelo Hayes. He has competed in a couple of matches alongside Hayes. His limited time has shown that his bark is a lot louder than his bite. Williams even helped Hayes win the NXT North American title.
His role in the Halloween Havoc Haunted House segment with Johnny Gargano and Dexter Lumis was his best work. Being scared in that segment showed his personality to the NXT Universe. It did more for him than his rambling promos.
Working alongside Hayes should only help Williams going forward. For now, he still needs a good deal of work. He has the athletic ability and should be able to put it all together in the near future.
Quinn, on the other hand, has been pushed as a singles star. He has a good look, is explosive, and could be a big player in the future. While he hasn't defeated many stars of note, he has battled Legado Del Fantasma. He lost, however, when Santos Escobar returned.
Elektra Lopez had tried to recruit Quinn to Legado Del Fantasma but he rebuffed her advances. His love/hate relationship with Lopez has been interesting. Could it lead to a face turn for La Madrina? Or will she continue to attack Quinn since he didn't accept her offer?
The Samoan Ghost also showed a comedic side when he had a dance-off with Robert Stone. Fans either loved it or hated it, but it was an interesting side to show of an otherwise ultra-serious person.
Quinn has potential but needs more seasoning. Most stars in NXT 2.0 need more seasoning, but Quinn's star power is evident.
Grade for Williams: C; Grade for Quinn: B-
​
#4. Ivy Nile and the Creeds are recruits to NXT's Diamond Mine.
Vince McMahon loves bigger Superstars. It was true in the 1980s and it is never truer than in 2021. NXT will now focus on signing bigger stars that are 25 or younger. Look at who has been pushed in the reboot: Bron Breakker, Von Wagner, Odyssey Jones, and Duke Hudson.
Brooks Jensen is bigger, as are the Creeds of the Diamond Mine. They have been pushed as amateur wrestlers. Most of their opponents, however, have been smaller. It makes them look more formidable as they grow the brand.
The tag team debuted the week before the official reboot but have been featured heavily with the Diamond Mine. Pairing the brothers with Roderick Strong and Malcolm Bivens has been the right call.
The Creeds seem a bit like overhyped jocks or 2021 versions of Mojo Rawley. They fall back on amateur wrestling, and will probably be future NXT Tag Team Champions due to their size. They have potential but have shown little personality outside of celebrating after every move they perform in a match.
Ivy Nile is being pushed similarly. She won her latest match by submission over a debuting Yulisa Leon. These matches are to make the chosen stars look good. If Nile has to face someone further up the chain, however, will all of her showing off matter?
When she has to face someone like Kay Lee Ray, Io Shirai, Sarray, or a bigger star like Persia Pirotta, will her feats be as impressive? She clearly has some potential but hasn't defeated anyone of note.
Nile is physically impressive, but that goes out the window the second she faces someone who is also very physical. Nile still has a ways to go before truly becoming as formidable a star as she has been presented to be in NXT.
Grade for the Creeds: C+; Grade for Ivy Nile: C+
​
#3. Solo Sikoa and Persia Pirotta are physical additions to NXT 2.0.
Solo Sikoa will clearly be a big part of NXT 2.0. He is the younger brother of the Usos and WWE loves pushing his family. He has already defeated LA Knight and Grayson Waller in a triple threat. Sikoa is presented as a tough street fighter.
He uses a lot of the same moves as his older brothers. If WWE wanted to, they could fast-track him to the main roster to join The Bloodline. It would be a mistake, but it also wouldn't be the first time they promoted someone who needed more seasoning.
Since he comes from wrestling royalty, his path to success will be easier than some other stars. In his limited appearances, Sikoa has appeared ready for the spotlight of WWE and NXT.
Persia Pirotta was first introduced as Indi Hartwell's friend. She is an imposing, physical woman similar to Raquel Gonzalez. In all of her matches, Pirotta has displayed impressive strength and agility.
It looks like her partnership with Hartwell may be ending since Hartwell has pined over Dexter Lumis every time she is on screen. Pirotta has offered to take care of business on her own, and she did once. In their latest match, however, Hartwell clearly wasn't invested in competing against Kacy Catanzaro and Kayden Carter.
Indi was still worried about the hand injury Lumis suffered a few weeks ago. If he had suffered a neck or head injury, the worry would have been justified. Since it's a hand injury, he will be back.
The storyline is making it seem like Indi can't focus on anything but Lumis whether he is or isn't present. How long will it take before Pirotta gets sick of that treatment?
Since Pirotta has performed well in the ring and has been involved in an ongoing storyline, her potential is even higher. She has played her part well and should be a major player in the future of NXT 2.0.
Grade for Sikoa: B-; Grade for Pirotta: A-
​
#2. Tony D'Angelo and Von Wagner have had different successes in NXT 2.0.
When the vignettes for Tony D'Angelo started airing in NXT, it looked like fans would be getting a knock-off mafioso. That assessment was partially true, but D'Angelo has made it work thus far.
The fans were in his corner when he had his first match. He's gone 2-0 but has also done well with the character work.
He plays the part well, even going so far as to rig the recent North American Championship match in his favor. D'Angelo made a deal with Carmelo Hayes and Trick Williams to interfere and cost Pete Dunne the match. It eventually set up the Men's WarGames match.
Von Wagner has been on the radar of management for quite some time. He is a big star that fits the mold of what WWE is now looking to sign and push. Wagner took the vacant spot in the fatal four-way to crown a new NXT Champion. Tommaso Ciampa won that match and Wagner has been paired with Kyle O'Reilly ever since.
The big man even appeared on SmackDown before Survivor Series alongside WWE official Adam Pearce. There was no explanation for his appearance and he showed up the following week with O'Reilly.
O'Reilly and Wagner are gunning for the tag team titles, but how long their alliance lasts is debatable. Will Wagner be called upon to protect Pearce now that Brock Lesnar's suspension has been lifted?
Wagner has shown the physical tools to be a player in the future. His charisma, however, is severely lacking. This can be remedied by giving him a manager if necessary.
Grade for Tony D'Angelo: B+; Grade for Von Wagner: B+
​
#1. Bron Breakker is the clear centerpiece of NXT 2.0.
NXT wasted little time in telling fans that Bron Breakker was going to be one of the most-pushed stars in the reboot. He defeated LA Knight in a quick squash match on the very first episode. Breakker was also the first person to challenge new NXT Champion Tommaso Ciampa.
While he fell to the Blackheart, it was way too early to crown someone from the new school as NXT Champion. Breakker only just debuted and giving him the NXT title would have sent the wrong message.
Some of the holdovers are too valuable to sacrifice to the newer stars and Ciampa is one of them. Had WWE booked Breakker to win the title right away, it would have alienated a huge portion of the fanbase.
There have been instances where some stars are pushed too hard out of the gate. Nia Jax and Dana Brooke weren't exactly ready to be promoted to the main roster. They were anyways and only came into their own in the last few years.
Breakker, however, has responded to every challenge. He has a bit of controlled chaos in his character. He's also physical, explosive, and believable in his role. His time will come as NXT Champion, but for now, the newer stars should be slowly built up to a point where they are believable.
Due to how fast things get picked up in today's society, however, it wouldn't be a surprise if Breakker is NXT Champ before WrestleMania 38. WWE loves to push legacy performers.
His familial legacy hasn't been outright acknowledged on NXT TV. There have, however, been references to his father (dog-faced gremlin) and his uncle (Steiner Math promo).
Breakker seems like the prototypical star that WWE wants to push now and in the future. Even Drew McIntyre was impressed. His future seems bright and he may become the next Roman Reigns.
Grade for Bron Breakker: A
​