After the backstage brawl during All Out media scrum former 2-time AEW World Champion CM Punk is reportedly done with All Elite Wrestling and off back to WWE.
As usual, rumors then began that Punk would eventually end up returning to WWE despite whatever issues he has with Triple H and other company officials (as a lot of wrestlers who had issues with WWE / Vince McMahon ended up returning as well).  There have off late also been talks of Punk wanting AEW to just buy out his contract and let him end this nightmare.
CM Punk fueled these rumors by posting a photo from his WWE days on his Instagram story. You can check it out below: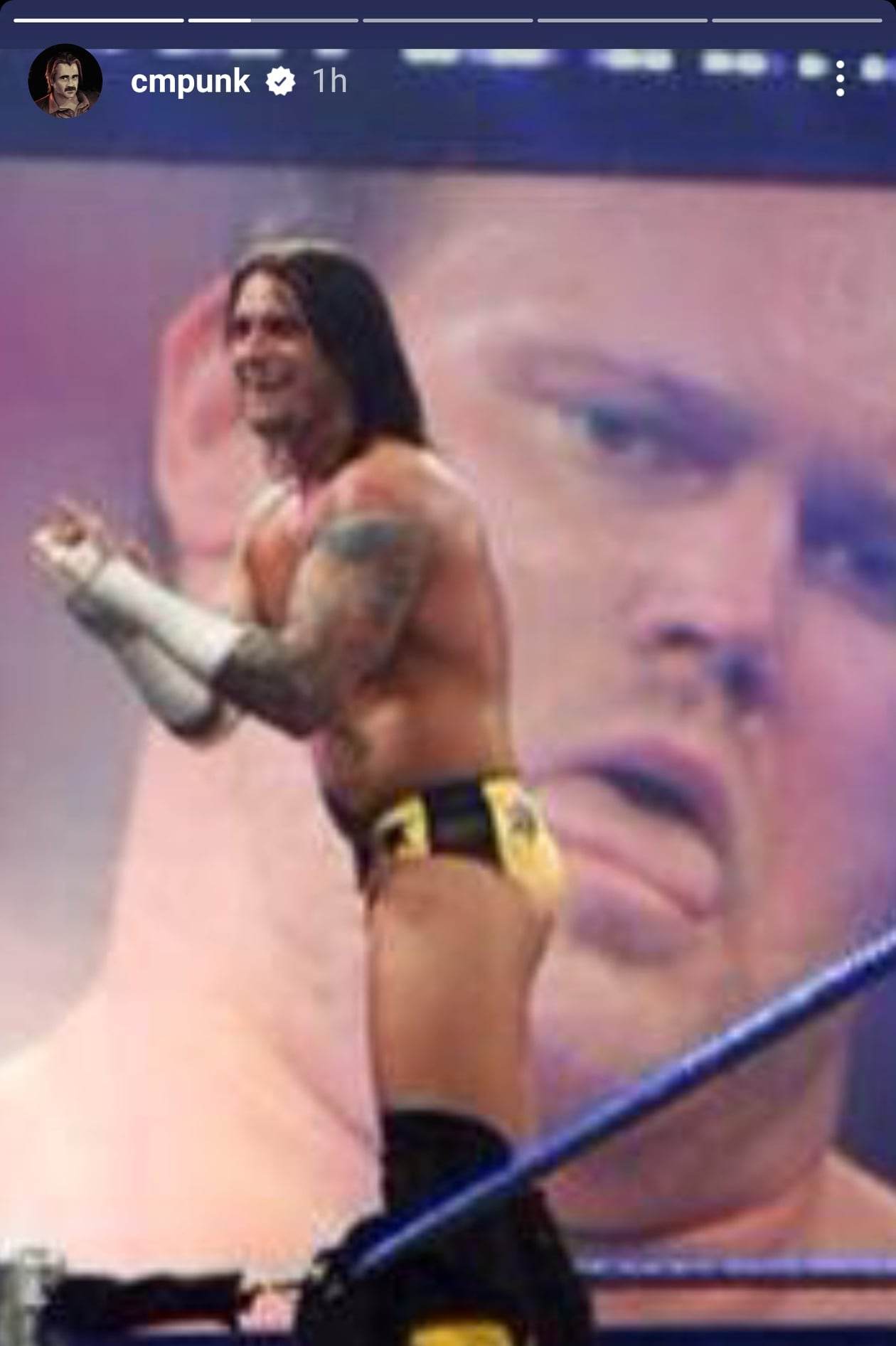 Punk is currently injured and still under contract to AEW. However, word going on is that Tony Khan has talked to Punk about a contract buyout.
CM Punk is a talented individual
During an interview with Wrestlinginc, WWE Superstar Apollo Crews was asked about CM Punk possibly returning to WWE and if he'd be fine with it.
Below is what the former Intercontinental Champion said:
"It's not that I wouldn't be happy or I wouldn't be upset — I don't know if I'd really feel any kind of way, honestly. It's nothing against him personally or anything, but I don't know…I think I'd just kind of be neutral with it. But again, extremely talented individual, and only time will tell, right?"