​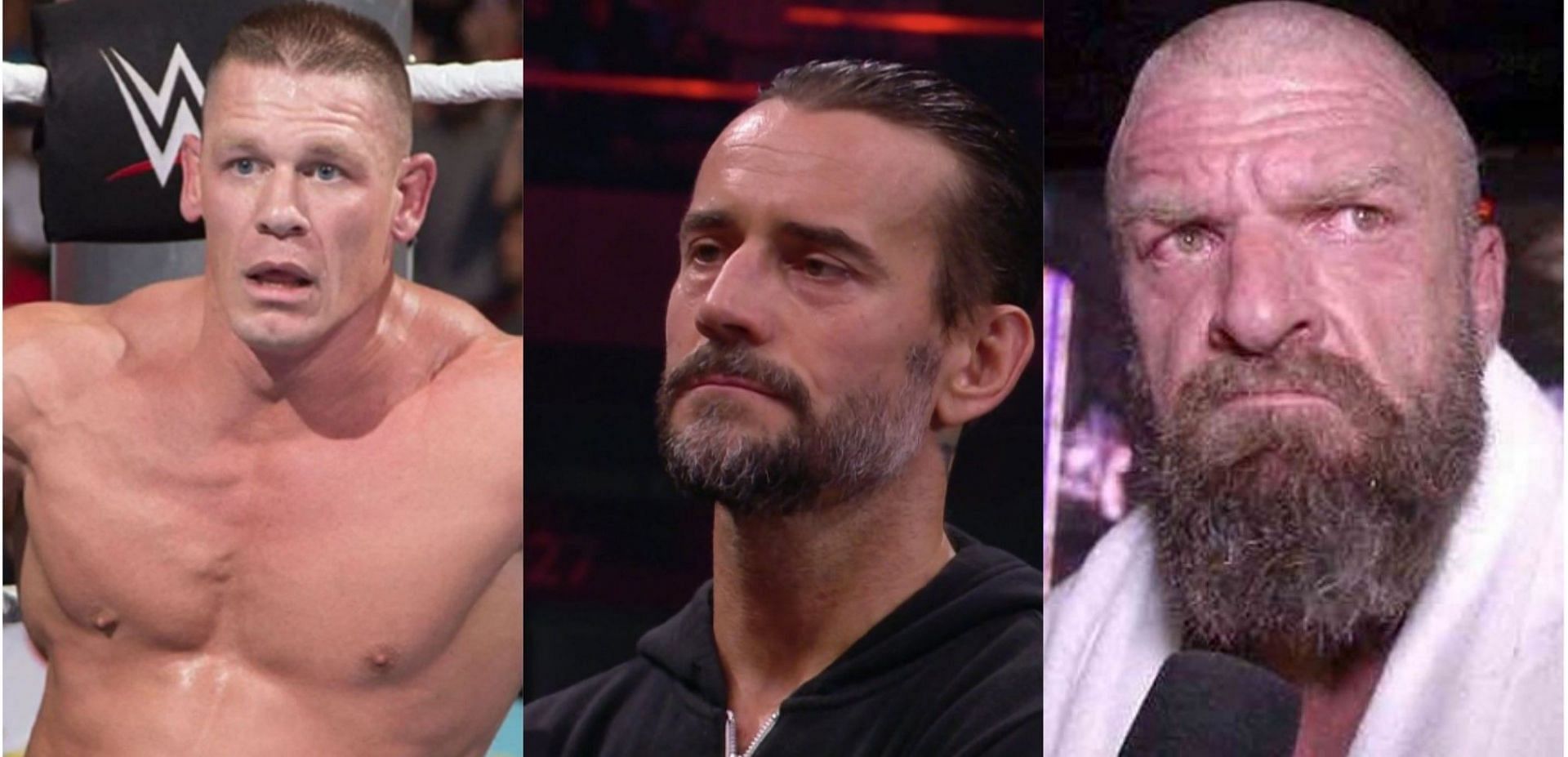 Tonight's AEW Dynamite created a perfect example of why a two-hour format is more interesting for fans to watch than the three-hour concept of Monday Night RAW.
Speaking of WWE, Tony Khan's promotion once again grabbed headlines when two of its popular stars referenced four former world champions from the global juggernaut. AEW seemed to have ticked all the good boxes tonight, as not only did they provide an action-filled episode, but they also delivered a few buzzworthy segments.
That said, we'll discuss the show in detail as part of the positives and negatives. Since it will be the reviewer's personal opinion, the standpoint may vary. So feel free to pen down your thoughts in the comments section.
---
#5 Best: CM Punk and MJF referenced multiple WWE Superstars to set the tone for AEW Dynamite this week
AEW knew from the beginning that the moment they would let CM Punk and MJF with mic in their hands in the same ring, they would produce gold. That's exactly how it happened during the heated exchange of words between the two men.
One of the notable highlights from this segment revolved around the indirect references of multiple WWE stars. Whether it's AJ Styles or The Miz or John Cena or Triple H, Punk and MJF didn't spare anyone in intensifying their buzzworthy confrontation.
While Mr. Friedman slammed The Straight Edge Superstar by calling him the second-best to "The King of Kings" and "You can't see me man", Punk also didn't hold back as he insulted the rising star by saying that he is a less famous version of Miz.
Every word that came out of their mouths generated massive reactions from fans, which made this segment every bit worth watching. With their rivalry getting enhanced with each week passing by, the AEW Universe will be in for a treat when Punk and MJF collide for the first time.
​
#4 Worst: Sting and Darby Allin's prolonged feud with Billy Gunn and his sons on AEW Dynamite
AEW's decision to prolong the feud pitting Sting and Darby Allin against Billy Gunn and his sons may backfire at some point. The face-painted stars retaliated tonight after The Gunn Club defeated Bear Country in a tag team match.
With Winter is Coming episode of AEW Dynamite fast approaching, the company could book a tag team match or even a singles match between Sting and Billy Gunn. At least, this is what their current direction suggests.
But does anyone really want to see a match involving two stars well-past their prime and with a combined age of 120 years? It seems to be an absurd booking idea from management.
Given AEW's roster filled with some incredibly underutilized talents, Tony Khan's promotion letting Billy Gunn steal away the spotlight may not sit well with fans.
---
#3 Best: Bryan Danielson's saga against The Dark Order and Hangman Page on AEW Dynamite
Bryan Danielson's surprising heel turn has changed the complexion of his rivalry with Hangman Page. Last week, The American Dragon dismantled Evil Uno, and tonight, he defeated Colt Cabana in front of his hometown of Chicago.
The aftermath saw Page confront his next challenger, thus engaging in another war of words. Moreover, Danielson has once again brought his 'fickle' fans catchphrase back, which became extremely popular with WWE fans when he was portraying The Planet's Champion gimmick.
Coming back to the point, the segment between Danielson and Page ended with the latter laying hands on the former WWE Champion, thus prompting him to leave the ring. Bryan Danielson has now laid out another challenge for anyone from The Dark Order who hails from Atlanta, given that next week's Dynamite will emanate from that city.
It will be interesting to see how this storyline will unfold before fans finally witness the first-time-ever clash between Danielson and Page.
​
#2 Worst: Dante Martin and Lio Rush's split up on AEW Dynamite
Another big letdown stemming from this week's episode of AEW Dynamite transpired when Dante Martin signed a contract to join Team Taz, thus leaving his alliance with Lio Rush up in the air.
Rush and Martin have recently started to pick up the steam, considering their similar high-flying wrestling styles. Given their momentum, it seems to be a bad idea to separate them apart. Moreover, is Dante Martin ready for a heel turn this early in his career?
Though he hasn't turned yet, the angle that occurred tonight suggests otherwise, and he has eventually sided with a faction of heels.
The 20-year old star has all the credentials to succeed as the company's top babyface in the future. But AEW seems to have dropped the ball on that with this maneuver.
---
#1 Best/Worst: The eight-man tag team match in the main event of AEW Dynamite
This week's AEW Dynamite main event, which featured an eight-man tag team match, shed light on some future storyline development. Andrade El Idolo, Malakai Black, and The FTR defeated Cody Rhodes and Death Triangle.
All the men laid their entire arsenal on display, thus making it an action-packed contest. Rhodes accidentally executing a superkick on PAC in the closing moments suggested that fans might witness a rivalry between the two down the road.
Is this the endgame for Cody Rhodes' babyface run? Fans heavily booed the former WWE Superstar. The crowd even disrespected him by sending back the weight belt that he tossed in the arena earlier. Will PAC blame Rhodes for their loss tonight? Will The American Dragon finally embrace the negative persona, considering all the hate?
There are so many questions popping up right now. But whether or not any of this happens, the company must end the rivalry pitting Malakai Black, FTR, and Andrade against Cody Rhodes and Death Triangle.
​