​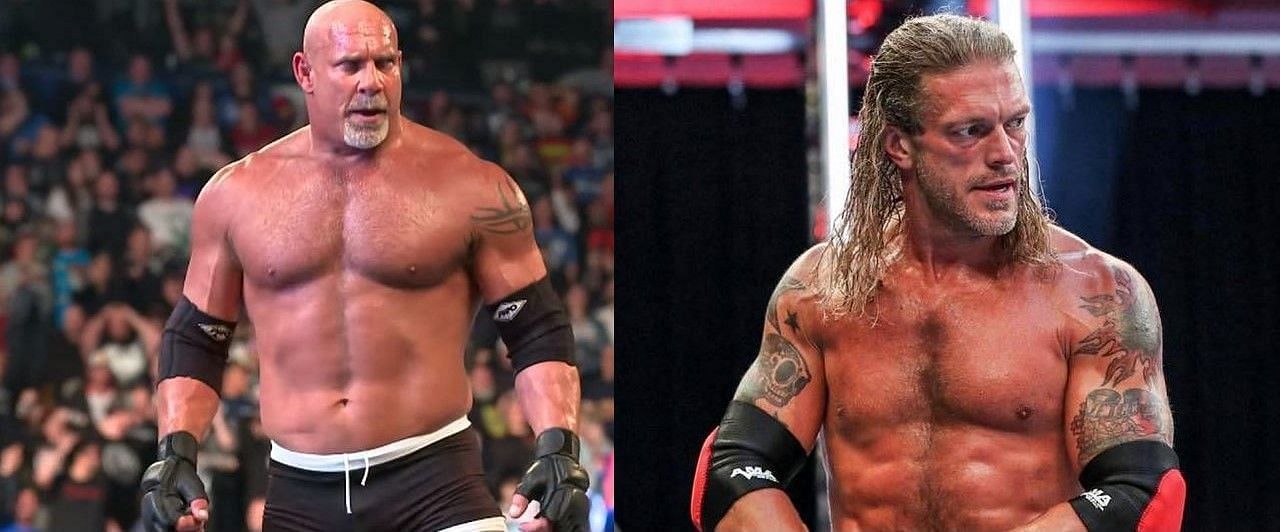 They say age is just a number. In WWE, this saying holds much relevance as a host of superstars have upped their game as they have grown older.
Legends like The Undertaker, Shawn Michaels, Triple H and Kane have showcased some memorable matches in their late 40s to early 50s. This is undoubtedly a testament to their fitness, unparalleled in-ring ability and the passion they have for the business.
In a similar vein, there are a number of superstars on the current WWE roster who, despite not having age on their side, are putting in performances worth every praise. Here's a look at the six oldest superstars currently in WWE:
#6 WWE Superstar – Shelton Benjamin (46 years old)
Shelton Benjamin has been one of the most gifted talents in the mid-card division in WWE.
A former three-time Intercontinental Champion, three-time 24/7 Champion, two-time Tag Team Champion as well as a United States titleholder, Benjamin has carved out quite a success story in the company.
At 46 years old, he is still going strong as part of Monday Night RAW, performing as a member of The Hurt Business and competes in tag team action with his partner Cedric Alexander.
#5 WWE Superstar – Rey Mysterio (46 years old)
WWE superstar Rey Mysterio, at 46 years old, is still entertaining fans with his high-flying in-ring ability, like he did when he made his debut in 2002.
The 'Master of 619' despite his small size, has stood toe-to-toe with some of the biggest giants in the business, the likes of The Underaker, Kane and The Big Show. He has achieved various feats by being a former World Champion, Tag Team Champion, Cruiserweight Champion and a Royal Rumble winner.
Mysterio currently competes on Monday Night RAW predominantly as a tag team competitor with his Dominik.
​
#4 WWE Superstar – MVP (48 years old)
MVP aka Montel Vontvious Porter during his first stint in WWE between 2006 and 2010 was best known for his rivalaries with Hall of Famers Kane and the late Chris Benoit.
MVP beat Benoit to soar to his first United States Championship in the company, a title he held on two occasions along with also being a former WWE Tag Team Champion.
After a gap of eight years, he returned to the company in 2018 making sporadic appearances before forming one of the most lethal factions known as the Hurt Business with fellow superstars Bobby Lashley, Shelton Benjamin and Cedric Alexander.
At 48 years old, MVP is still active on the roster, working as an on-screen manager for Bobby Lashley as well as an occasional wrestler competing in tag team action with the latter.
#3 WWE Hall of Famer – Edge (48 years old)
Most superstars at the age of 46 would look to hang up their wrestling boots, but not WWE Hall of Famer Edge. The Rated-R Superstar, at 46, made a remarkable comeback to WWE in 2020 by competing in the Royal Rumble after a nine-year hiatus.
He went on to beat Randy Orton at WrestleMania 36, won the Royal Rumble in 2021 and hasn't looked back since. The Ultimate Opportunist now 48 is still a force to be reckoned with in the squared circle. He was last seen in action at Crown Jewel 2021 where he decimated Seth Rollins in the Hell in a Cell match.
Edge is currently competing as part of Monday Night RAW and will be live on the next edition.
​
#2 WWE Superstar – R Truth (49 years old)
R-Truth has been part of WWE for almost a decade and a half.
During this time, he has soared to become a former two-time United States Champion as well as a Tag Team Champion with partner Kofi Kingston.
At 49 years old he is still going strong on Monday Night RAW and primarily competes for the WWE 24/7 Championship which he has held for a record 53 times.
His comedy acts are also worth every praise and outside the ring R-Truth is a very capable rapper.
#1 WWE Hall of Famer – Goldberg (54 years old)
At 54 years old, Goldberg is still a dominant force in WWE.
Despite only wrestling part-time in the promotion currently, Goldberg recently annihilated Bobby Lashley at the Crown Jewel pay-per-view seeking revenge for the latter attacking his son at SummerSlam 2021.
The Hall of Famer is not only a legend in WWE having won the World Championship on three occasions but also in the now defunct WCW. His feuds with legends like Tripe H, Brock Lesnar, Randy Orton and Batista have been truly epic.
Outside the squared circle, Goldberg is equally adept with his acting skills, making him a complete all-rounder.
---
Who are some other WWE Superstars that are still in great right shape in their 40's and 50's? Share your thoughts in the comments section below.
​