​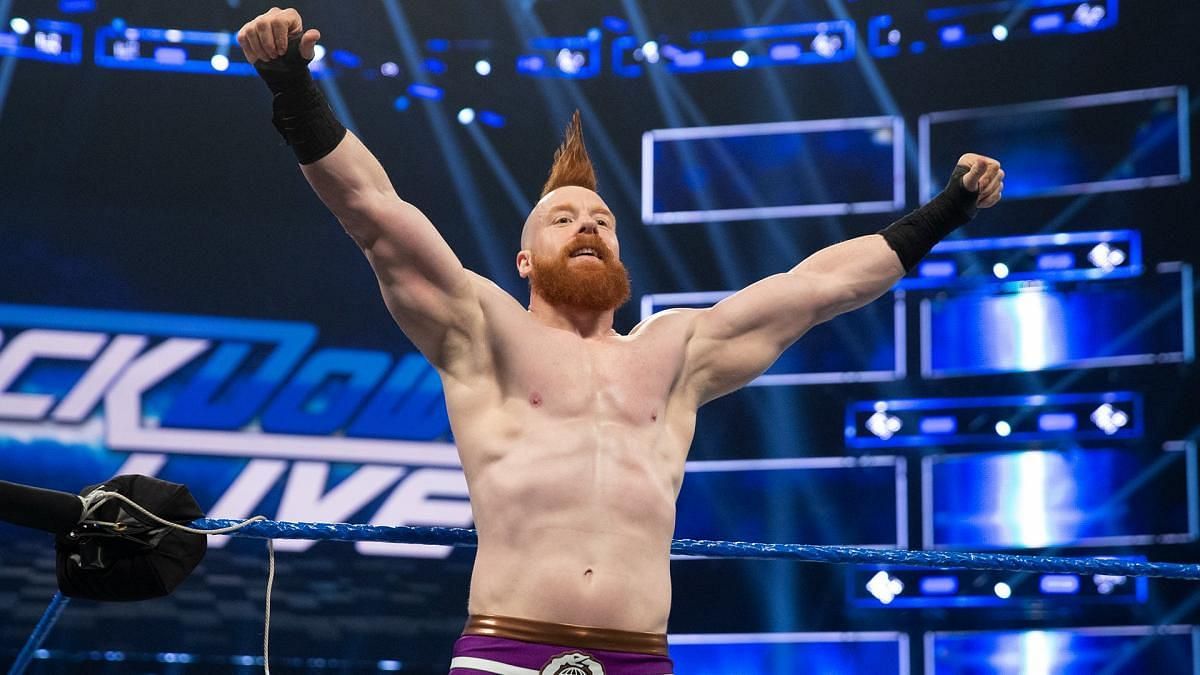 WWE is the dream destination for a considerable percentage of professional performers starting in the business. Certain independent stars are quite successful, but most of them simultaneously work elsewhere to keep themselves afloat. Professional wrestlers are trained individuals with high resistance to pain and the ability to hit hard.
Thus, tougher professional wrestlers would theoretically make for effective bodyguards. In actuality, many former and current WWE Superstars used to work as bodyguards, especially for celebrities. Some such superstars have proved themselves and gone on to win world championships in the Vince McMahon-led promotion.
Some of the names on the list can be quite surprising as they went on to become recognizable celebrities themselves. Here is a list of 5 current or former WWE Superstars who once worked as bodyguards.
---
#5 WWE Slammy Award winner Brodus Clay
Brodus Clay's debut was one of the most bewildering swerves ever presented by WWE. Before his debut, Clay was hyped up as a dominant, monstrous superstar. However, when he physically appeared on RAW, it was as The Funkasaurus, a fun-loving, dancing face. Clay had previously been on the main roster for a brief period of time as Alberto Del Rio's bodyguard, and the new gimmick was totally different from his earlier character.
Constantly accompanied by the Funkadactyls, Clay initially showed promise with a 24-match-long winning streak, but soon moved down the card. A tag team with Tensai couldn't save his WWE career and he was released from the company in 2014.
Standing at 6'7″ and weighing 275 lbs, Clay is a gigantic human being, and he previously used to his advantage by working as a bodyguard for none other than WWE Hall of Famer Snoop Dogg. Since his WWE release, he has reinvented himself as Tyrus. After successful spells at Impact Wrestling, he is flourishing at NWA, where he is the current NWA World Television Champion.
​
#4 Former WWE Superstar Shad Gaspard
Shad Gaspard never won a title during his WWE career, but Cryme Tyme had its share of fans. During their second run, the duo worked with John Cena, including in a memorable segment where Shad and JTG vandalized JBL's car.
Shad continued to work in the independent circuit while also expanding his horizons for opportunities outside the industry. In 2018, he provided motion capture for Kratos, the central character of the critically acclaimed video game "God Of War."
Before his WWE career, Shad worked as a bodyguard for celebrities, working for P. Diddy and WWE Hall of Famer Mike Tyson.
---
#3 Former WWE Superstar The Warlord
Alongside The Barbarian, The Warlord formed "The Powers Of Pain," a tag team that was portrayed as dangerous and dominant but didn't manage to win a tag team championship in the company.
Unlike most entries on the list, The Warlord became a bodyguard after retiring as an active professional wrestler. Nicknamed "The Wall," the man from Parts Unknown was in charge of protecting the likes of 50 Cent, Thomas Jones and Kimbo Slice.
​
#2 Former WWE Tag Team Champion Rico Constantino
Rico's WWE career saw him win the tag team belts twice, but he has largely vanished from the memory of the fans of the company. His gimmick was more fitting for the New Generation Era, as he played a hairstylist who somehow also knew how to wrestle inside the squared circle.
Since his retirement, Rico has done all sorts of jobs. He was enrolled in the police academy and was a member of the SWAT team, which facilitated his career as a bodyguard. Rico then went on to work as a police officer.
---
#1 Former WWE Champion Sheamus
One of the most successful superstars in the history of the company, Sheamus has won all sorts of titles and honors in the company. He is currently engaged in a tag team with Ridge Holland, with the latter considering Sheamus his idol.
Before gaining fame as a professional wrestler, The Celtic Warrior played Rugby Union and worked as a bodyguard for celebrities including U2 vocalist Bono and English actress Denise van Outen.
After much success on the British independent circuit, Sheamus went on to sign a WWE contract, where he wrestles to this day.
​
​