​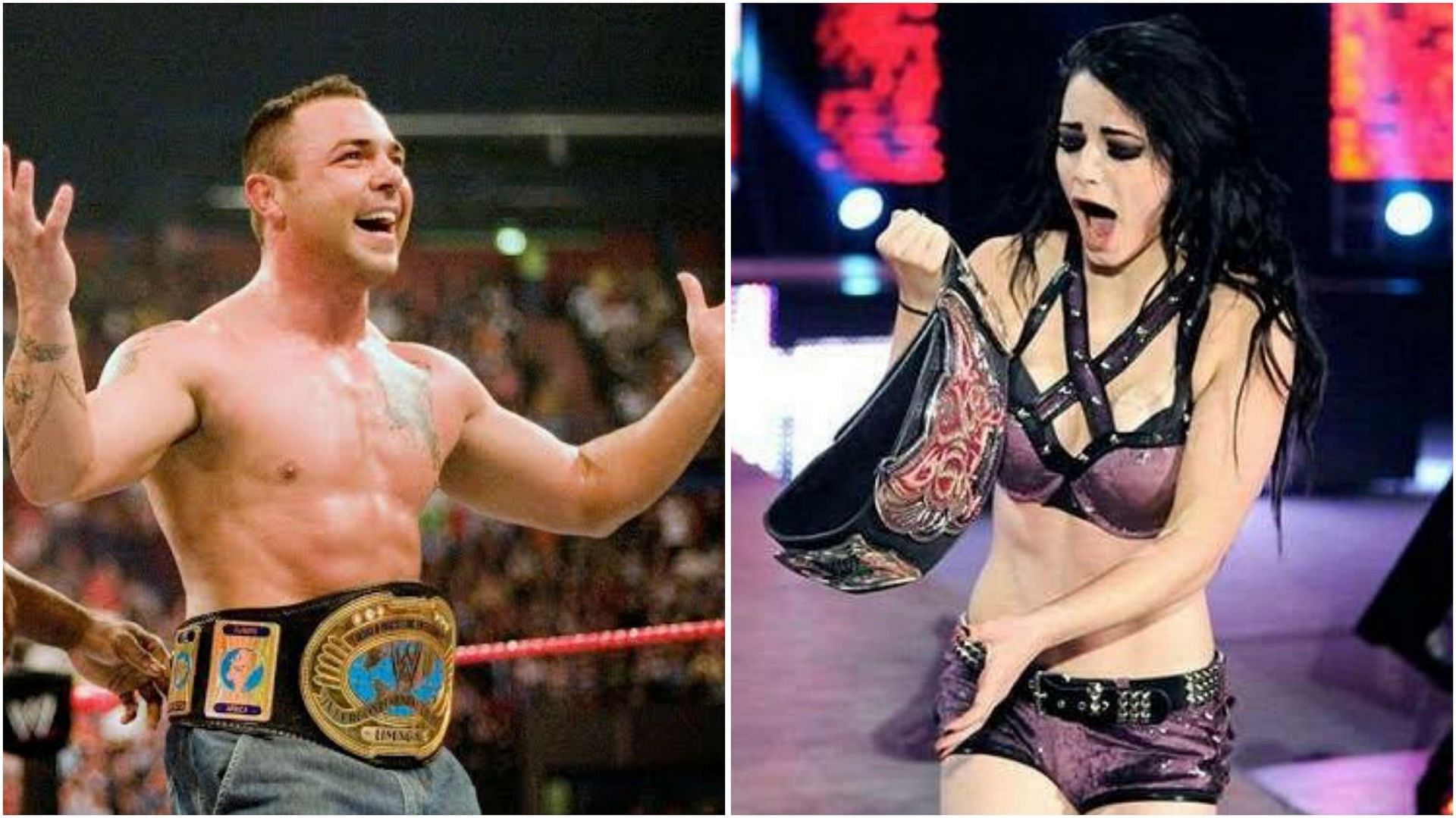 WWE debuts are always interesting. On their main roster debuts, superstars receive a chance to show off their skills and either win a match or lose to an established star of the brand after a tough fight.
There are exceptions to the role, such as the unfortunate Karrion Kross, but the company has mostly followed the rule for debuting talents.
In the world of professional wrestling, or Vince McMahon's world of sports entertainment, championship victories are as predetermined as the matches, but they are still valuable. When WWE lets a superstar win a primary or secondary championship, it means the management trusts the wrestler and views them as a future star for the company.
Few WWE superstars have been able to win a championship in their main roster debut. Some of them have went on to become integral stars on the company's roster and some have failed to achieve desired success. Here is a list of 5 WWE Superstarswho tasted championship success on day one.
---
#5 Santino Marella (WWE Intercontinental Championship)
Santino Marella's WWE debut was one of the more bizarre ones in the promotion's history. Marella was selected from the audience to face Umaga, the Intercontinental Champion. Due to interference from Bobby Lashley, the main roster rookie went on to win the championship.
Marella didn't succeed as a serious threat, but when WWE turned him into a comedic character, he proved to be consistently entertaining. With his surprisingly protected Cobra finisher, Marella went on to become one of the best comedic wrestlers of recent times before retiring due to injury.
Marella also appeared as his "twin sister" Santina at times, infamous for winning a women's battle royal Wrestlemania. The character was unanimously criticized, and most recently appeared in the 2020 Women's Royal Rumble where the character was intimidated by the Divas of Doom, leading her to eliminate herself with the Cobra.
​
#4 Carlito (WWE United States Championship)
Carlito never achieved the success WWE and fans expected him to. He had no dearth of charisma and was an excellent in-ring talent. A member of the famed Colon family, Carlito won the WWE United States Championship in his debut by defeating John Cena.
When he debuted on Raw a year later, he repeated the accomplishment by winning the WWE Intercontinental Championship from Shelton Benjamin. The company clearly had high hopes for Carlito, but he had a variety of personal problems that led to him moving down the card and eventually getting released.
---
#3 Christian (WWE Light Heavyweight Championship)
Christian Cage has been enjoying a late-career revival since joining AEW. He spent much of his prime years retired, but has more than made up for it by winning the Impact World Championship. However, Captain Charisma is still most famous for his WWE career that rarely saw him ascend to main event status.
On his debut in 1998, Christian won the The company's Light Heavyweight Championship from Taka Michinoku. He soon formed an association with fellow vampires Edge and Gangrel, and later became a pioneering tag team wrestler and a successful singles performer.
​
#2 Gail Kim (WWE Women's Championship)
Gail Kim wrestled for WWE in two separate stints, both of which were marred by controversy and dissatisfaction. She debuted on June 30, 2003, winning a battle royal for the WWE Women's Championship. She didn't hold the championship for long, losing it to Molly Holly within a month of her debut victory.
Although Kim wasn't highly successful in the company, she flourished in other promotions, especially Impact Wrestling, where she is considered a major legend. Now retired, Kim is known as a wrestler who helped enhance the quality of women's wrestling in the US.
---
#1 Paige (WWE Divas Championship)
The only entry in the list to be recreated for the climactic scene of a feature film, Paige's championship glory in her debut, and it was a genuinely surprising moment. AJ Lee had proved her domination over the Divas roster the night before at Wrestlemania, and no one expected a rookie to beat her for the title.
Paige went on to have a successful career in the company, helping in the progress of the Women's Revolution. Unfortunately, she had to retire due to injury, although she has long hinted at a return to the ring.
Paige's personal life has become a hotbed of controversy, but her debut remains one of the most memorable WWE moments of recent times.
---
What shocking title changes do you look back fondly on? Share your thoughts in the comments section below.
​