​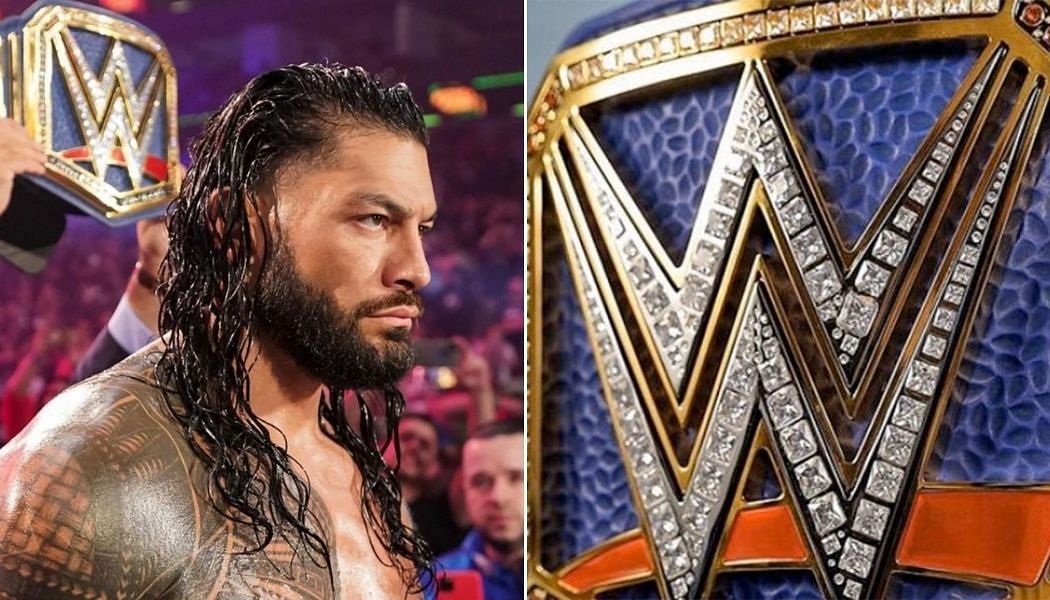 AEW has added many stars to its roster, including some former household names from WWE. Tony Khan is not afraid of poaching the best superstars Vince McMahon deems surplus to requirements.
Despite all the additions, there are some names that AEW should steer clear of if ever given the chance of signing.
This is not a knock on the superstars or their legacies, but more of a clash of their style and the audience that AEW caters to. Yet to become famous in mainstream media like WWE, there's no doubt that Tony Khan's brand caters to hardcore wrestling enthusiasts.
Keeping that in mind, TK has molded his roster to cater to the audience. Having said that, let's take a look at 5 WWE Superstars AEW should never go for even if the opportunity arises.
​
#5. AEW fans will never accept Goldberg
At AEW Dynamite: Winter is Coming in 2020, nostalgia swept through the wrestling community as we saw Sting on TNT for the first time in two decades. Once that settled in, question marks began to circle around what his role in AEW would be.
Not only is The Vigilante a mentor for Darby Allin, but he also competes inside the ring. Since Sting took the buckle bomb from Seth Rollins at WWE Night of Champions 2015 2015, most expected The Stinger's career to be over.
AEW crowd's respect for Sting is in large part due to his willingness to put his body on the line once again, despite his neck injury at the aforementioned pay-per-view.
Goldberg, on the other hand, looks underwhelming every time he steps in the ring. There's no doubt about his star power and ability to draw fans, but AEW fans have different expectations.
The in-ring aspect is necessary over sheer storytelling and crowd-pulling. Goldberg would not be a good fit for AEW, and at this stage in his career, he seems primed to be a WWE lifer.
​
#4. AEW should steer clear of Tamina
​
AEW's women's roster is progressing in the right direction. The most attended show in the company's history, Grand Slam at Arthur Ashe Stadium, was main evented by Ruby Soho and Britt Baker.
While the roster could do with a veteran addition or two, AEW must steer clear of Tamina for multiple reasons.
First and foremost, Tamina just doesn't cut it in the ring and as discussed before, being great inside the ropes is a huge expectation in AEW, especially to get over with the fans.
Second, Tamina is part of the Snuka lineage, and that name is associated with a lot of controversies. AEW has a great history of honoring the stars of the past, which might negatively affect their fanbase.
​
#3. Omos is best suited to WWE
There's no question that a wrestler's size, look, and presence matters a lot more in WWE than in AEW. A wrestler like Omos would be perfect for Vince McMahon's company.
Omos is an intimidating figure. Standing at over 7 feet tall, he's as larger-than-life as you can get. Vince McMahon has a history of being enamored with such stars, and Omos is likely to enjoy some degree of success in his WWE career.
However, he is extremely green in the ring right now. Nobody expects a 15-minute technical bout with his size, but he's lacking in basics like how to 'sell' a move. Due to his lack of in-ring proficiency, he'll struggle to connect with the audience of AEW.
Omos is tailor-made for WWE, and if AEW ever pulls the trigger on signing him in the future, it might not be the best idea.
​
#2. AEW should not sign Johnny Gargano
With Johnny Gargano's contract close to expiry, him going to AEW could be a real possibility. But Tony Khan must resist the urge to sign him.
Johnny Gargano has been a vital part of NXT since the brand was at its peak. His rivalry with Tomasso Ciampa and the accompanying matches will be one of the best feuds in WWE history. However, there's simply no place for him in AEW.
Adam Cole is in AEW, and he was a man as synonymous with NXT as Gargano. But the Panama City Playboy had a history with The Elite, which made him distinguishable from his time in the black and gold brand. The history will be missing with Johnny Gargano, and he will be just another excellent wrestler who joined AEW without being involved in a top storyline.
If Gargano doesn't extend, there will be no shortage of suitors. He's an excellent professional wrestler, but AEW will probably not be the right move for him.
​
#1. AEW's audience will reject Roman Reigns
Roman Reigns is the biggest full-time pro wrestler in the business today. His Tribal Chief persona has elevated him to the top of the industry, and it's hard to argue with his greatness in this role.
Although few stars in the industry could claim to be better in-ring technicians, the Universal Champion has the look, size, and aura for a dominant champion,
Roman Reigns is a WWE product. From his Samoan lineage to his development in NXT to the main event push since 2014, he will always be associated with Vince McMahon's company; Couple that with his complete disregard for AEW and he will never be a good fit for the promotion.
Of course, the chances that AEW will ever be in a position to get Roman Reigns are negligible. But even if the opportunity arrives, Tony Khan should not do it.
​