​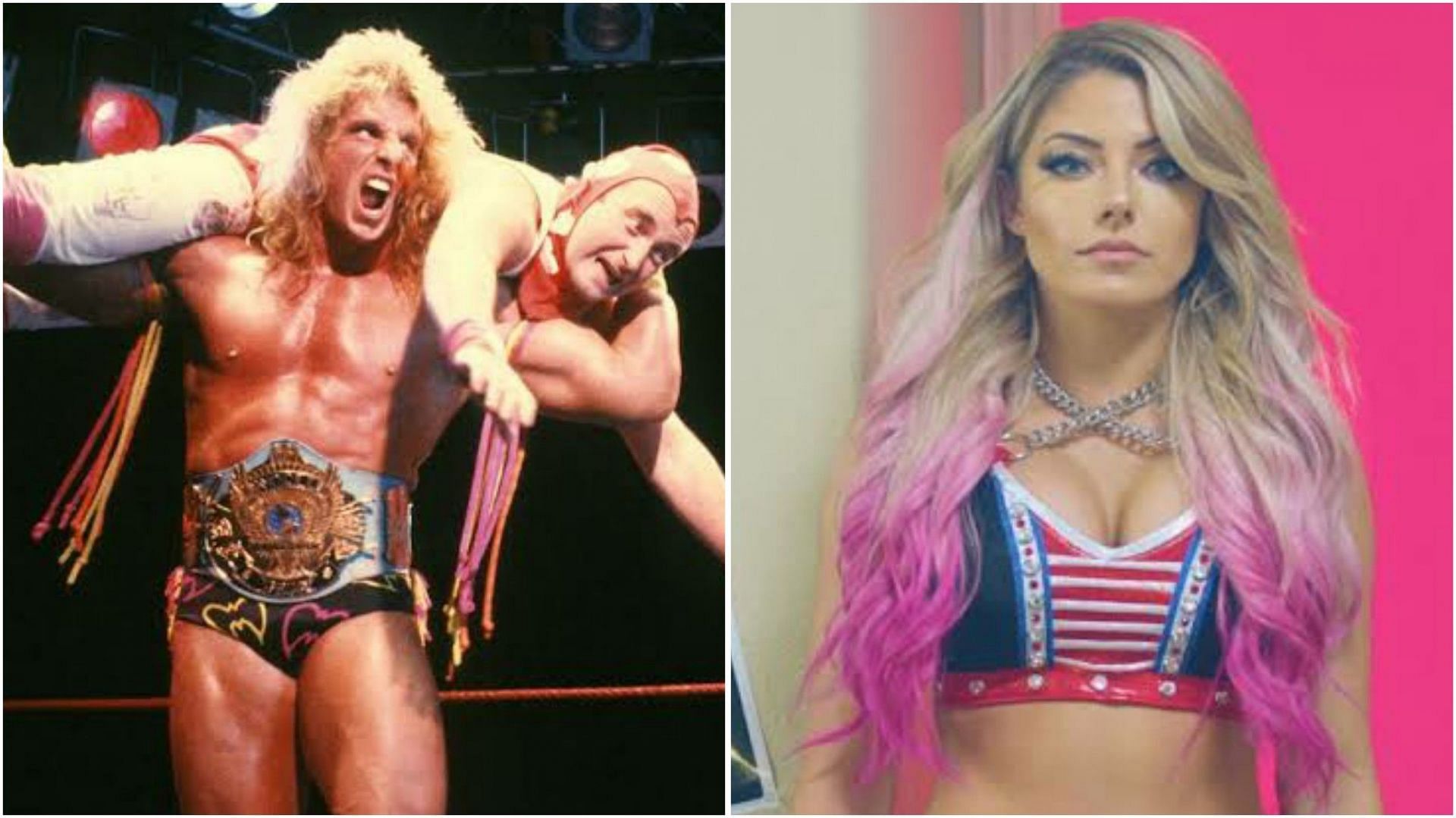 WWE is the premier professional wrestling promotion in the world. Since the closure of WCW, their last major competition, the Vince McMahon-led promotion has dominated the market to such effect that to a considerable section of fans, WWE and professional wrestling are synonymous.
Established WWE superstars are bonafide celebrities, with several members of the roster possessing substantial mainstream appeal. The likes of The Rock and John Cena have moved on to acting. Jesse Ventura and Kane have found a new career in politics.
Certain WWE Superstars have appeared in music videos of songs performed by successful artists. The appearances may have taken place before their WWE debut, or during their career in the promotion. One of these appearances helped kickstart one of the most crucial eras in the history of American professional wrestling.
Here is a list of five WWE Superstars who appeared in music videos featuring songs by successful artists.
---
#5 WWE Hall of Famer Captain Lou Albano
Captain Lou Albano is a company legend. His status is not solely due to his unorthodox style and excellent managerial skills. Albano helped usher in the Rock 'n' Wrestling Connection era through his association with Grammy Award-winning singer-songwriter Cyndi Lauper.
Albano played the role of Lauper's father in three of her most famous music videos, leading many viewers to incorrectly think he was her real-life father. In the music video of "Time After Time", the WWE Hall of Famer played the part of a cook.
Albano and Lauper formed a friendship that continued till the former's death in 2009. The duo clashed as part of WWE storylines on multiple occasions, most famously with Wendi Richter representing Lauper and The Fabulous Moolah representing Albano.
The cross-promotion between WWE and MTV led to increased popularity for professional wrestling in the US, and none of this would've been possible without Captain Lou.
​
#4 Former WWE RAW Women's Champion Alexa Bliss
Alexa Bliss had an unimpressive career in WWE NXT, but when she unexpectedly entered the main roster, the change was notable. Impressive and confident, Bliss became one of the top female stars in the company and won championships on both brands.
She has until recently been portraying a supernatural character that has seen a mixed reception from fans and critics. When she returns to television, she could continue her supernatural gimmick or return as the more popular Five Feet of Fury.
Alexa Bliss has already appeared in a music video for a song by Bowling For Soup. The song is titled "Alexa Bliss," and the video portrays children magically creating Alexa Bliss from a machine.
---
#3 WWE Hall of Famer The Ultimate Warrior
The Ultimate Warrior was the company's biggest babyface for a brief period, and WWE tried to capitalize on Warrior's popularity by gaining some crossover appeal. Warrior appeared in a version of the music video for Phil Collins's "Two Hearts".
Two music videos were made and one of them involved the WWE legend decimating Collins in a professional wrestling match. While the video begins with the duo dancing to the tune of the song, the rest of it involves Warrior throwing Collins around amidst a torrent of grunts.
​
#2 Former WWE Universal Champion Finn Balor
​
Much like The Ultimate Warrior, former WWE NXT Champion Finn Balor's involvement in a music video saw him beating people up. The beautifully cinematographed music video of Miles Kane's "Cry On My Guitar" involved a more serious fight with Balor looking like a real threat.
Balor's return to NXT saw a rejuvenation of The Prince, who returned to his previous status as a main-event talent. However, he has yet again suffered a drop in form on the main roster, where he recently lost to Xavier Woods.
---
#1 Current WWE Intercontinental Champion Shinsuke Nakamura
Puroresu is considered quite serious in Japan, where it has some mainstream appeal. Shinsuke Nakamura and Kazuchika Okada, then-top stars of NJPW, appeared in the Japanese music video of Pharrell Williams's incredibly famous "Happy". The music video involved many Japanese celebrities, and two of the most dominant wrestlers from Japan made the cut.
Shinsuke Nakamura has been wrestling with an increasingly safer style during his WWE career and is firmly set in the midcard category. While he is the current WWE Intercontinental Champion, he has recently been involved in less than stellar rivalries and matches.
​