​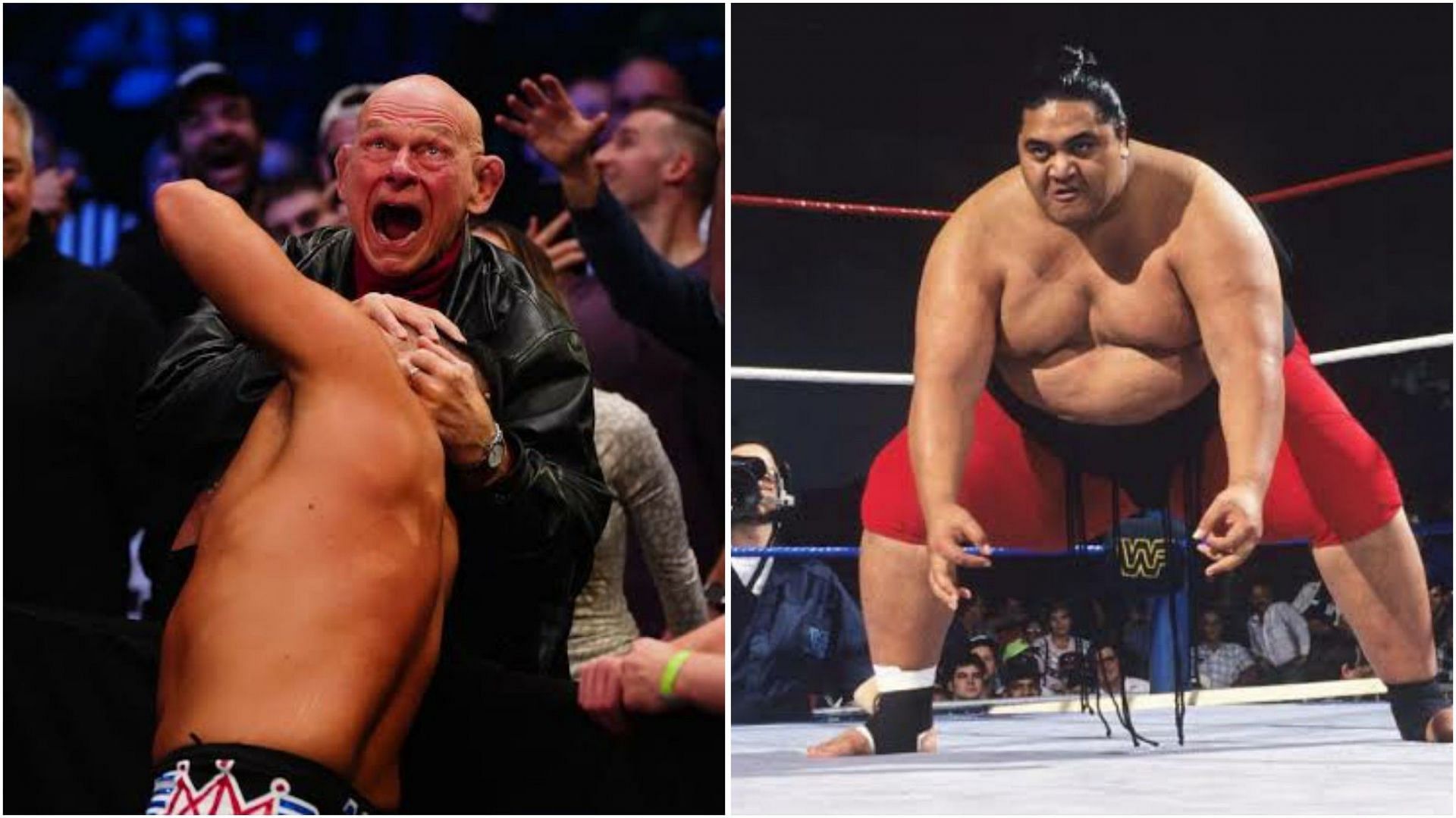 WWE has long used foreign gimmicks to build villainous characters. Said villains build up easy heat by insulting the United States and its citizens on a weekly basis. Some were provided with monstrous pushes to collect victories over multiple mid-card Americans on the company's roster before an All-American babyface arrived to protect his nation's pride and defeat the foreign heel.
This concept has been used by the company over and over again to a point that yet another would feel tedious. While WWE managed to successfully tell a story with Rusev, the foreign heel gimmick has mostly become stale and offensive to a modern-day audience.
Rusev was a Bulgarian citizen when he portrayed a Russian/Bulgarian villain gimmick. However, in many cases, WWE used Americans to play such roles. In the days before the internet, fans would have limited ways to know where these wrestlers actually lived and it was easy to believe them as nefarious enemies of the nation, easy to hate.
Here is a list of 5 WWE superstars who played foreign gimmicks, but were American.
---
#5 Former WWE superstar Kamala
Kamala wasn't an anti-American heel, he was billed from the Ugandan jungles and was originally introduced as a former bodyguard of Idi Amin. The character was problematic, but the talent of James Arthur Harris made it work.
Harris was a gigantic human being and through his character work, he managed to make the unrealistic character a success story. While he never managed to win a major championship in WWE, he faced top stars such as The Undertaker, Shawn Michaels and even Bryan Danielson in a late-career hidden gem.
​
#4 WWE Hall of Famer Yokozuna
According to WWE, Yokozuna was from the Land of the Rising Sun. The term "Yokozuna" is a sumo wrestling term and the character, too, was supposed to be a sumo wrestler. However, neither was Yokozuna Japanese nor was he a sumotori.
Yokozuna was a member of the famed Anoa'i family, and was born in San Francisco. He was a person of Samoan descent due to the background of his family. Yokozuna became quite successful in WWE as he won the WWE Championship multiple times and became part of many memorable moments in the company's history.
Unfortunately, his constant increase in weight put an end to his WWE success. He died at the young age of 34 and was posthumously inducted into the WWE Hall of Fame in 2012.
---
#3 WWE Slammy Award winner Boris Zhukov
Boris Zhukov's WWE career saw him form a tag team with Nikolai Volkoff. While Volkoff was Croatian in origin, Zhukov was from Roanoke, Virginia.
Zhukov and Volkoff, named The Bolsheviks, found some success in WWE but never managed to win the tag team championship. He also competed solo for some time, before reuniting with Volkoff to take part in an extended series of matches against the Bushwhackers.
Zhukov was neither as effective as Volkoff as an "evil foreigner," nor was he as good in the ring. However, his dedication to the character made him a regular presence.
​
#2 Former WWE superstar Baron Von Raschke
Baron Von Raschke wrestled in WWE from time to time and is well-known as one of the greatest foreign heels in American wrestling. Von Raschke played a Nazi, often goose-stepped in the ring and finished opponents with the Brainclaw.
He wrestled many matches in WWE, including a match against Bruno Sammartino, who held the WWE Championship at that point.
The man behind the gimmick, James Raschke, was born in Omaha, Nebraska and has always been, by all opinions, a mild-mannered man outside the ring. Inside the ring, however, he was hated to an unprecedented extent.
---
#1 WWE Hall of Famer The Original Sheik
The Original Sheik was one of the greatest box office attractions in the history of professional wrestling. An innovator and icon of the hardcore style of wrestling later popularized by FMW and ECW, Sheik won the United States Championship (no relation with the current WWE United States Championship) in WWE.
The Sheik feuded against the likes of Bruno Sammartino, whom he faced three times at Madison Square Garden. In another series of matches against Sammartino in Boston, the duo sold out the arena the day after a severe snowstorm.
The Sheik portrayed a wealthy Syrian with no concern for the well-being of him and his opponents. The man behind the gimmick, Edward Farhat, was not only an American, but a World War II veteran.
​