​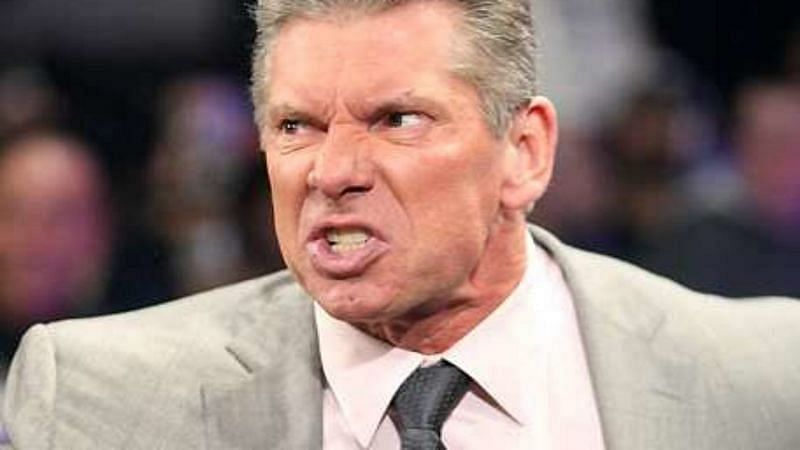 The most powerful man in pro-wrestling, Vince McMahon, has been sailing WWE's ship since the 1980's. He continues to trailblaze and keep the company relevant, even some 40 years later.
Over the decades, the Chairman of the Board has worked with countless talents, many of whom have gone on to become huge stars. Of course, there have been several instances where things just didn't quite work out.
On occasion, there have also been some heated situations where Vince McMahon has been involved in real-life physical altercations with his employees.
That being said, let's take a look at five WWE superstars who got physical with Vince McMahon in real life, in no particular order.
---
#5 Vince McMahon and Bret Hart had a real life physical altercation
Vince McMahon and Bret Hart have had quite an extremely up-and-down relationship over the years. None so sour as following the Montreal Screwjob at the Survivor Series pay-per-view in 1997. The Chairman of the Board double-crossed the former WWE Champion in front of the whole world.
Leading up to the pay-per-view, The Hitman was the WWF Champion who had already agreed to terms with WCW, and was set to depart the night after the Survivor Series. Vince McMahon wanted Bret to drop the title to Shawn Michaels, but the proud Canadian superstar refused.
Ultimately, a plan was put together by all parties that Bret would go over in Montreal, and they'd figure something out to get the WWE Championship from him.
In the back of Vince's mind, he did not want a repeat of what happened when then-Women's Champion Alundra Blayze left the company.
Blayze was still the WWE Women's Champion when she took the belt to WCW and dropped it in a trash can live on-air. It was an embarrassing moment for the company, and could have happened with the most prestigious championship of all pro wrestling.
Secretly, a plan was devised to screw Hart and have the timekeeper ring the bell early so Shawn Michaels could take the title. It happened in front of a shocked audience as HBK applied Bret's move the Sharpshooter, referee Earl Hebner called for the end of the match without Bret Hart submitting.
The furious Hitman spat on Vince's face at ringside, and the exchange got even more heated backstage.
As both parties approached each other, Bret struck Vince with a punch to the face in-front of a number of onlookers. McMahon was seen sporting a black-eye the following night on RAW where he declared that "Bret screwed Bret."
Of course, years later Vince and Bret would patch things up, but the personal scars of that night in Montreal will always remain as it became the most controversial night in WWE history.
​
#4 Vince McMahon and Kurt Angle had a real life altercation on a plane
Imagine sitting on a plane on the way back from a tour across the pond and you see Vince McMahon and Kurt Angle tussling mid-flight.
According to Kurt Angle's book "It's True! It's True!" it happened multiple times on the same flight.
The incident stemmed from an episode of Monday Night RAW in 2002, where Vince McMahon took down an unexpected Kurt Angle in the script. Apparently in Vince's mind, it was a huge achievement for him to take down an Olympic Gold Medalist.
On this particular flight back from London, Vince brought up the moment whilst chatting to Angle and declared, "I'm the only one who's ever taken you down!"
It resulted in Angle getting out of his seat and him taking down Vince. Throughout the commotion, The Undertaker legitimately choked out Kurt Angle to get him off Vince.
In the end, it was all playful fun, as for the remainder of the flight, McMahon tried to take down the former WWE Champion any chance he got. At one point, even Linda McMahon got knocked down because of the tussles. Vince McMahon vs. Kurt Angle at 38,000 feet in the air made for entertaining viewing for those on-board.
​
#3 Vince McMahon and Titus O'Neil had a real life altercation live on RAW
One thing not to do is make Vince McMahon mad. Following the conclusion of Daniel Bryan's A.K.A. Bryan Danielson's retirement speech on Monday Night RAW, things got a little heated on the entrance ramp. WWE superstars and personnel were on the ramp to celebrate Bryan's career with him as he closed the curtains on his days in the ring.
During the closing moments, the cameras were still rolling as the superstars and personnel on the stage began to return backstage. WWE Chairman Vince McMahon led the way, but as he started walking, Titus O'Neil jokingly grabbed him by the arm.
Vince immediately snatched his arm away from Titus and pushed him away and the moment became heated. The WWE Chairman was none too happy with his actions, which apparently was Titus suggesting that Vince allow the ladies to walk ahead of him first.
In the end, it resulted in Titus being suspended by Vince McMahon for his actions. Right now, it's all water under the bridge, as O'Neil recently hosted WrestleMania 37 alongside Hulk Hogan.
​
#2 Vince McMahon and Nailz had a real life altercation in Vince's office
In the early 90's, Vince McMahon's WWE was going through a period that featured a number of cartoon-like characters on their shows. One of them was Nailz, who portrayed an ex-convict and terrified the WWE Universe each week.
In December 1992, Nailz entered Vince McMahon's office over a financial dispute. This resulted in a confrontation between the two. According to Bret Hart's autobiography, Nailz knocked Vince out of his chair and choked him violently.
WWE Hall of Famer "Mean" Gene Okerlund recalled the incident in 2018:
"I heard a lot of screaming and shouting. I think it opened up with: "Are you kidding me? (You've) given Big Boss Man $25,000 and given me $8,000? Take this check back!" And then it got into a squabble. Nailz was wrong on that. That was the end of the road for him." Mean Gene Okerlund said.
As you'd expect, Nailz was let go by WWE, but the incident resulted in a number of lawsuits. The superstar has not been mentioned by WWE since his firing.
​
#1 Vince McMahon and Kofi Kingston had a real life altercation on a plane
Looking at his track record, Vince McMahon loves to get into action on a plane. Kurt Angle – as mentioned earlier – and now Kofi Kingston. This particular incident happened during the early years of Kofi's career in WWE.
On exiting the plane, Vince McMahon made a snide remark towards Kofi in regards to him getting over. "Kofi, maybe one day you'll be over." he muttered to the then-28 year old. Chris Jericho then encouraged Kofi to fight Vince over the remark.
Kofi Kingston recalled the incident in an interview with Fightful, returning to the plane to fight Vince McMahon:
"We were on the way to a press conference. As we were getting off, Vince started trying me a little bit. He's like, 'You wanna fight an old man?' I'm like, 'Whoa, what is going on? What's happening?' I got kicked off the plane because I wouldn't fight him. 'Uhhhh, okay.' Jericho did come down and he said I had to go back up there, because in this weird world of wrestling, this is how you had to get respect. I'm like, 'Uhhh, okay, I guess I'll go up there and try to fight my boss.' We get up there and we start going back and forth. All of a sudden, I got double legged on the plane. I'm like, 'Oh my God, we're really fighting.' This is crazy." Kofi Kingston said. (h/t Fightful)
All in all, Kofi reportedly earned a lot of respect from Vince, and of course, Kingston is now one of the company's long-term standing performers and a former WWE Champion.
---
What do you think of all the real-life fights that Vince McMahon has had with some of his performers over the years? Share your thoughts in the comments section below.
​