​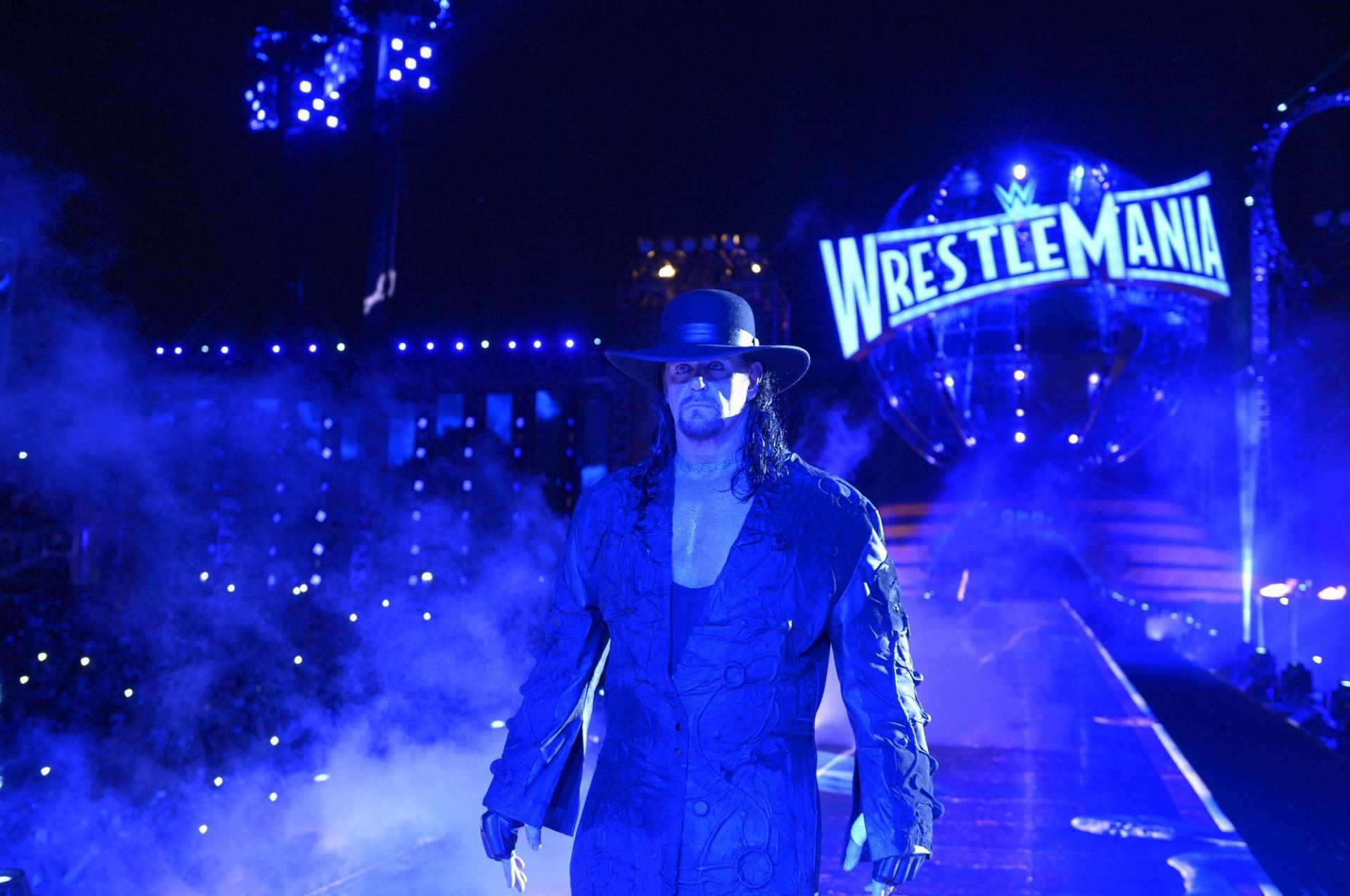 WWE entered the industry in 1953, with the first event under the Capitol Wrestling Corporation Ltd banner. 68 years have passed and WWE has solidified itself as the biggest professional wrestling promotion in the world.
Due to its long history, the company has a multitude of records, some of which are repeatedly mentioned by the commentators and social media handles of the company.
Records are meant to be broken, and they are regularly broken on WWE shows. Randy Orton recently set the record for most pay-per-view matches in the company's history when he, as part of RK-Bro, battled The Uso's on Survivor Series 2021.
However, some WWE records are almost impossible to break under the current pacing and scale of the company's events. There is a high chance that these records will remain standing forever. Here is a list of five such records.
---
#5 Shortest Wrestlemania match (Former WWE Champion The Rock vs Erik Rowan)
The Rock was not advertised for a match at Wrestlemania 32, but fans received a surprise when The Great One readied himself to face Erik Rowan of the Wyatt Family.
The match itself was short and entertaining. In fact, it remains the shortest match in the history of Wrestlemania events. The Rock destroyed Erik Rowan before scoring a pinfall victory in six seconds. The Wyatt Family didn't like the outcome and were about to attack The Rock when John Cena made a surprise return and helped him out.
It's an unlikely record to be broken unless WWE yet again falsifies records, as they did during the Wrestlemania 1 match between King Kong Bundy and S.D. Jones.
If nothing, the squash at least provided Erik Rowan with a singles match at Wrestlemania and would stand as the final match of The People's Champion if he doesn't return for a fated battle against Roman Reigns.
​
#4 Longest Wrestlemania winning streak (Former WWE Champion The Undertaker)
The Undertaker is one of WWE's most revered performers. He didn't have to reach for Hollywood to become mainstream. He did so through his sheer dedication to an unrealistic character. An integral reason behind his mystique was his long and storied undefeated streak at Wrestlemania.
The Undertaker won on 21 straight occasions before losing to Brock Lesnar in one of the most shocking moments in WWE history. It is a record that is almost impossible to break.
WWE is not going to trust a wrestler's longevity enough to provide them with 22 straight victories at Wrestlemania. They didn't understand the magic of the streak for a long time.
---
#3 Youngest champion (Former WWE Raw Tag Team Champion Nicholas)
While teenagers such as Rene Dupree and Tyler Bate have won championships in WWE, they were trained and talented athletes who had proved their worth before winning the titles. Nicholas, however, was a 10-year-old child who was provided with a Tag Team Championship reign solely for the creation of a Wrestlemania moment.
This came at the expense of The Bar and the entire tag team division of the company. Nicholas didn't defend the title even once, instead deciding to relinquish the title because of scheduling conflicts. In other words, the child had to go to school.
WWE will probably not repeat this "moment" by letting an even younger child win a championship.
​
#2 Longest WWE Championship reign (WWE Hall of Famer Bruno Sammartino)
In recent years, WWE superstars John Cena, AJ Styles and CM Punk have been able to hold the championship for continuous reigns exceeding a year. However, no one has reached anywhere near the number of days of Sammartino's legendary title reign.
Bruno Sammartino's first WWE Championship reign saw him hold the title for an astounding 2803 days. In the older days, championship reigns were often long and with the changing landscape, Sammartino's record would certainly remain untouched.
---
#1 Longest championship reign in WWE history (Former WWE Women's Champion The Fabulous Moolah)
The Fabulous Moolah is one of the most controversial personalities in the history of professional wrestling, but she remains the longest-reigning champion in the company's history.
Her NWA World Women's / WWE Women's Championship reign is a tale of real-life complexities and deception. According to WWE, she held the title for 10,170 days, which is approximately equal to 28 years!
In reality, Moolah lost and regained the title several times during the 'continuous' reign but WWE doesn't recognize those title changes. The average wrestler's in-ring career doesn't usually reach 28 years and only in imagination can this record be ever broken.
---
What are some other WWE records that might never be broken? Share your thoughts in the comments section below.
​