​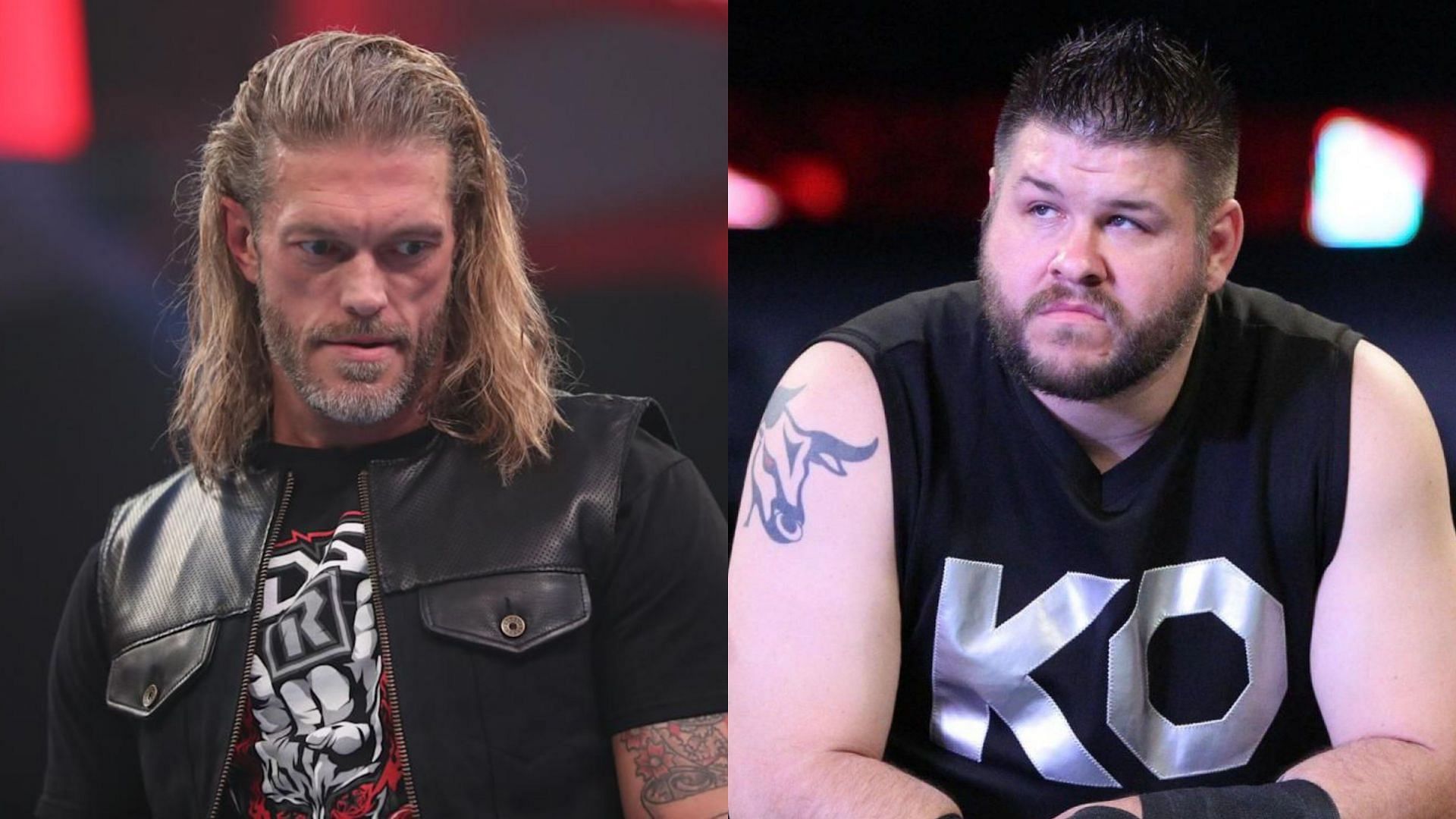 With the new year approaching, WWE could lose several top superstars whose contracts will reportedly expire in 2022.
A few former WWE Superstars, like Adam Cole and Daniel Bryan, have left Vince McMahon's company in the past few months after their contracts expired. After leaving WWE, both Cole and Bryan joined WWE's newest rival, All Elite Wrestling.
Meanwhile, a few other current WWE Superstars could also follow in their footsteps. These wrestlers have only a few months left in their contracts. Some of them even have only a few days. Unless the company renews these superstars' contracts soon, 2022 could see WWE losing more of its top talents.
Here are five top WWE Superstars whose contracts will reportedly expire in 2022.
---
#5. WWE Superstar Jeff Hardy
Jeff Hardy is one of the most accomplished WWE Superstars on the current roster. The Charismatic Enigma has won many titles, including three world championships. Nonetheless, he could be on his way out of WWE.
In the summer of 2020, Hardy signed a new contract with WWE. He later revealed the length of his new deal in an interview with BT Sport:
"When I re-signed. I was like, 'I'll sign for two years as long as I get my old theme back called No More Words.'"
The 44-year-old recently disclosed a few objectives he wishes to achieve in WWE, including facing Roman Reigns and capturing the Universal Championship. However, Hardy could leave WWE in just a few months as his contract expires in September next year.
If Hardy leaves WWE, he could join his brother Matt in AEW. In an interview with Signed by Superstars, Matt expressed his desire to have one last run with his brother in Tony Khan's company:
"I mean with the way things are going right now in AEW, I'd say yeah [I'll finish my career there]. They're great and I'd really like to have a last hoorah with Jeff there too."
Hardy is currently active on SmackDown. He recently competed in the Black Friday Invitational Battle Royal to determine a new challenger for Reigns' Universal Title. The Charismatic Enigma got eliminated by Sami Zayn.
​
#4. WWE Hall of Famer Edge
Edge is one of the greatest WWE Superstars of all time. Although he retired nearly a decade ago due to injury, he made his long-awaited comeback last year at the Royal Rumble. However, The Rated R Superstar could leave again soon.
In a recent interview with Busted Open Radio, Edge disclosed how age had affected his ability to perform regularly:
"What I think I've learned is that the self-care and recuperation just takes longer. So before, when you can do it every night, that's not the case anymore. Now, you know, after a match and I'm like, 'Okay, I feel great. Maybe I could do one more the next day' but that's pretty rare. It's usually a good two-to-three weeks until I'm like, 'Okay, all right. I think everything's knocked out of my system.' The cryotherapy I did, the sauna. I did cold plunges, I stretched, I did yoga, I did massage, all of those things that I never did before. Now they're a necessity."
The former WWE Champion also revealed that he would retire before the young superstars are no longer excited to face him in the ring. Edge's WWE departure could come sooner than many might think. The 48-year-old's WWE contract will reportedly expire in 2022.
After more than a month of absence from WWE television, Edge recently returned to RAW. The Miz, who also returned alongside his wife Maryse, confronted the WWE Hall of Famer as it seems the two will be feuding in the coming weeks.
​
#3. WWE Hall of Famer Goldberg
Goldberg is another top superstar who could leave WWE soon. The former Universal Champion signed a new contract with WWE in 2020. The 54-year-old later disclosed the details of his current deal in an interview with The Pop Culture Show last year:
"I am contracted with the WWE for the next two years through 2022, '23. I've got two matches per year."
Despite Goldberg mentioning that his deal could extend to 2023, he recently revealed that he only has two more matches remaining, which means his contract will probably expire in 2022, as Fightful reported.
Unlike the past two years, Goldberg has not competed in two but three matches this year. His first bout came against Drew McIntyre at Royal Rumble for the WWE Championship, which he lost. The WWE Hall of Famer then challenged Bobby Lashley for the same title later in August at SummerSlam but lost again.
Goldberg's last match in 2021 so far also came against Lashley. The two powerhouses squared off in Saudi Arabia at Crown Jewel. This time, the WWE Hall of Famer came out victorious.
​
#2. WWE Superstar Paige
Although she retired from in-ring action in 2018, Paige remains one of WWE's top talents. In the past few years, she played different roles in WWE, including becoming SmackDown General Manager and the manager of the Kabuki Warriors. The former Divas Champion has also appeared on WWE Backstage.
Despite not appearing on WWE television in 2021, Paige is still under contract with WWE. Nonetheless, she disclosed earlier this year that her current deal will expire in June 2022:
"Who knows if they would want to give me a new contract? Who's to say they would want to?"
The former Divas Champion has not competed since suffering a neck injury during a WWE live event in 2017. Paige had to retire at the age of 25. However, she has not closed the door on a possible return to the squared circle in the future.
In the past few months, the former SmackDown General Manager has revealed that she wants to follow in the footsteps of Edge and Bryan Danielson, who came back from career-ending injuries.
​
#1. WWE Superstar Kevin Owens
Kevin Owens has held many championships since joining WWE seven years ago and is now one of the top superstars on the current roster. However, KO could now be spending his last few days in Vince McMahon's company.
In 2018, the former Universal Champion disclosed that he had signed a new five-year deal. Nonetheless, Fightful recently reported that Owens' contract will expire on January 31, 2022, instead of 2023.
According to the report, a WWE official explained that the company had restructured several contracts ahead of the pandemic. In the process, the company changed the expiration date of Owens' contract.
Over the past few months, rumors have spread that Owens could join AEW once his contract expires. Legendary manager Jim Cornette addressed these speculations on his podcast, The Jim Cornette Experience:
"There can't be any doubt that a guy like Steen [Kevin Owens] that always wanted to do exactly what he wanted to do would want to go to a company where he will be allowed to do almost everything he wants to do."
KO has been feuding with the WWE Champion Big E and Seth Rollins for the past few weeks on RAW. On the November 29 episode, he defeated Big E via disqualification to earn a place in the WWE championship match on Day 1.
​