​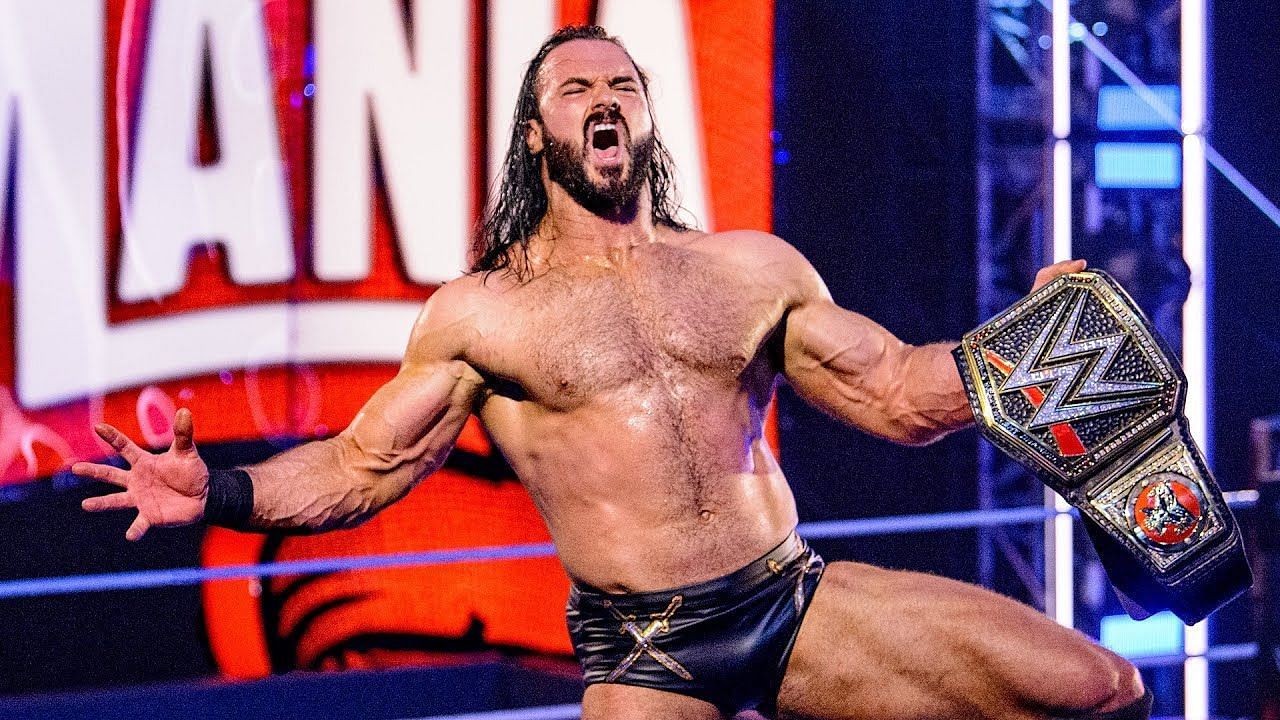 Not all wrestlers reach desired success in WWE, and when the company thinks they're not cut out for its future gameplan, they are released from their contracts. 2020 and 2021 have seen WWE release superstars en masse with the reasoning of budget cuts.
Said "budget cuts" were executed during a period when the Vince McMahon-led promotion collected record profit despite a worldwide pandemic. The releases include big stars such as Braun Strowman and Bray Wyatt and a multitude of main roster and NXT talents. However, hope is not lost yet. History has proved it possible for released superstars to return and become important stars.
Many such returning superstars have won championships in WWE. Others, such as Eva Marie, have failed to improve upon the failure of their initial run. Here is a list of 5 such examples in the company's history, where previously released superstars have returned and won titles.
---
#5 Former WWE Champion Daniel Bryan
When Daniel Bryan was introduced in NXT as a rookie with The Miz as his mentor, longtime professional wrestling fans were incensed. Bryan was already known as a technical master and The Miz wasn't well-known for his in-ring ability at that point.
Bryan eventually debuted on the main roster as part of the Nexus, but was released. His WWE career looked over and he returned to the independent circuit.
However, WWE came calling within months and Bryan was treated like a star on his return to the company. He went on to become one of WWE's top stars during the 2010s. When he left the company, he had already main-evented two WrestleMania events and been a multi-time world champion.
In this case, the release was the best thing that happened to Bryan. The fate of Nexus was sealed due to a loss to Team WWE, and Bryan was, fortunately, on the victorious side. No other original member of the Nexus went on to win a world championship.
​
#4 Former WWE Champion Bobby Lashley
Lashley was part of high-profile WWE storylines during his first run, including the feud between Vince McMahon and Donald Trump. He won the ECW Championship before being released.
Lashley went on to reinvent himself on the independent circuit and Impact Wrestling. He also tried his hand at MMA and achieved some success.
The company re-signed him after a particularly brilliant run with Impact Wrestling. While he was burdened with a strange relationship storyline with Lana, he has since found his footing as a dominant superstar.
MVP's involvement led to the creation of The Hurt Business, and Lashley finally won WWE Championship. Since dropping the title, he has remained a crucial upper-card superstar.
---
#3 Former WWE Champion Jeff Hardy
Jeff Hardy has been a popular superstar of the company since the Attitude Era. but His personal troubles were too much for the company and he was released in 2003. When he returned, he became an even bigger star and won the WWE and World Heavyweight Championships.
Hardy later decided not to renew his contract with the company. When he returned, he won the WWE RAW Tag Team Championship on his first match back. The Charismatic Enigma is unbelievably popular to this day, with fans desperately wanting to win him the battle royal on this week's SmackDown.
​
#2 Former WWE Champion Jinder Mahal
Jinder Mahal's first WWE run didn't lead him to achieve much success. He spent much of his time in the comic faction 3MB, and feuded with the likes of Los Matadores, amongst others. Consistently used as fodder for anyone and everyone on the roster, fans didn't hope for a return when he was released from his contract.
However, Mahal indeed returned to the company. His initial gimmick as a Man of Peace was uninspiring, but then he shaped his body to perfection and won the WWE Championship against all expectations. His run was marred by the repetition of the "evil foreigner" trope and lackluster in-ring performances, although he looked and walked like a star, with an excellent theme and entrance.
---
#1 Former WWE Champion Drew McIntyre
When Vince McMahon introduced Drew McIntyre as a future world champion, fans developed high hopes for him. However, McIntyre's initial promise soon faded and he eventually became part of 3MB.
McIntyre reinvented himself on the independent circuit after his release from the company. He became one of the top stars of Impact Wrestling, ICW and Evolve, amongst other promotions.
He returned and became a dominant NXT star before replicating the success on the main roster. Like 3MB buddy Mahal, McIntyre won the WWE Championship. Unlike Mahal, he has remained one of the company's biggest stars to this day.
​