​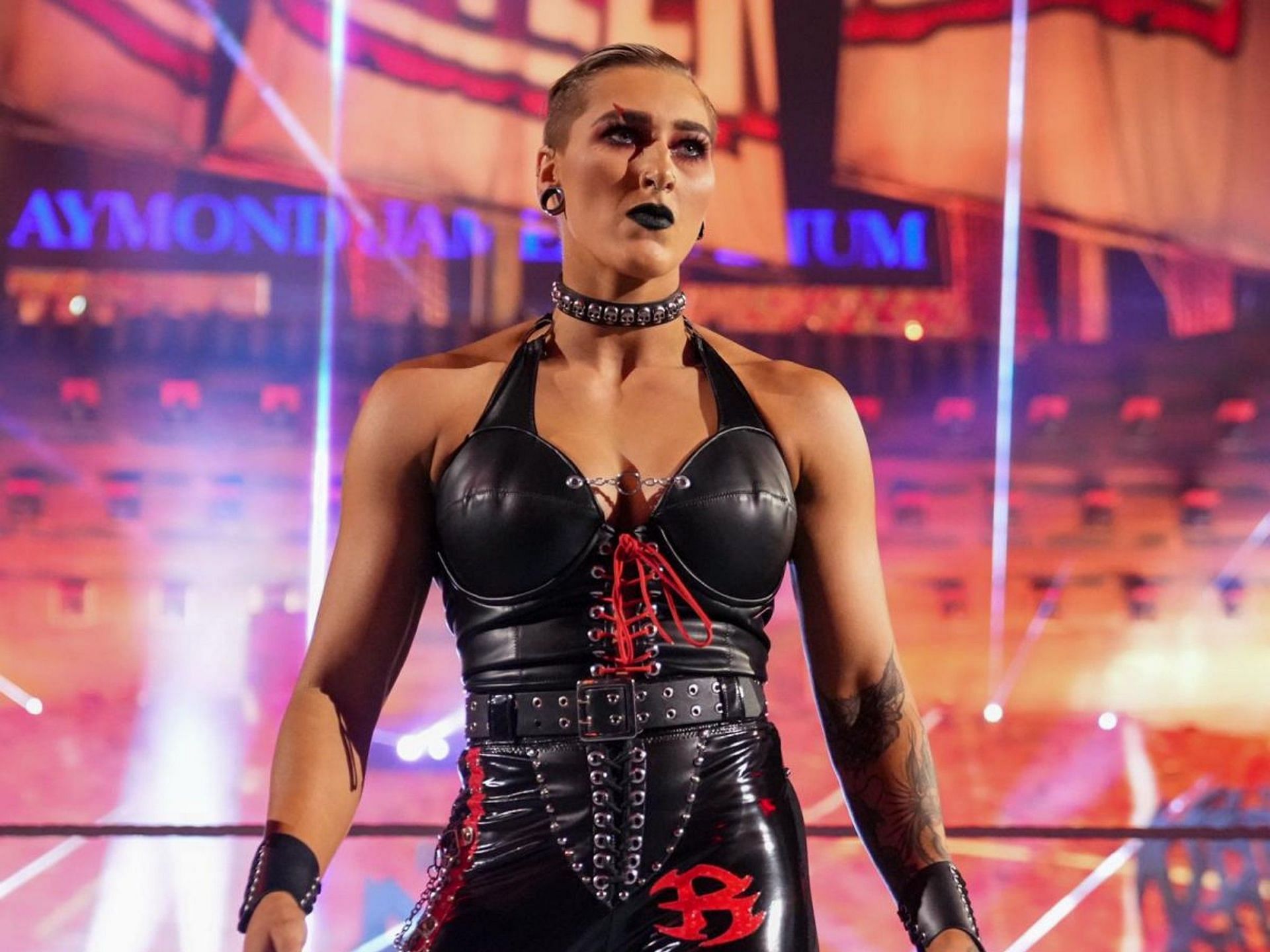 Former WWE RAW Women's Champion Rhea Ripley is one of the brightest stars in the Monday Night RAW Women's division.
Ripley made her official main roster debut in January at the women's Royal Rumble match. This was followed up by cementing herself as one of the top competitors on RAW when she captured the RAW Women's Championship at WrestleMania 37.
​
Sportskeeda Wrestling's Sid Pullar III interviewed the former WWE Women's Tag Team Champion before Survivor Series at the Barclay's Center in Brooklyn, New York.
A variety of topics were discussed, including Ripley's thoughts on her rookie year on the main roster, her aspirations going forward in WWE on Monday Night RAW and much more.
Let's take a closer look at five things learned from WWE Superstar Rhea Ripley's Sportskeeda interview:
---
#5 Rhea Ripley reveals her favourite thing about WWE icon The Rock
WWE legend The Rock celebrated the 25th anniversary of his WWE debut this past November.
The Survivor Series pay-per-view from Brooklyn, New York featured several vignettes and promos highlighting the career of the former WWE Undisputed Champion.
Despite this, The Great One did not make an appearance at the event, much to the disappointment of the WWE Universe in attendance and watching around the world.
Heading into the event, Rhea Ripley was asked what her favorite thing was about The People's Champion. The Nightmare revealed that she was incredibly fond of how The Rock sold Stone Cold Steve Austin's Stone Cold Stunner finishing manuvere:
​
"I think every single time he sells a stunner is just the greatest thing that I've ever seen in my life… Anything that he did with Stone Cold was just incredible. They work so well together. They really did bring out the best in each other," she said.
The Rock and Stone Cold Steve Austin's rivalry throughout The Attitude Era is legendary. The two WWE icons faced off in an incredible trilogy of matches at WrestleMania events.
​
#4 Rhea Ripley reflects on her first two WWE WrestleMania matches taking place during the pandemic
WWE Superstar Rhea Ripley history with WrestleMania to date is certainly complex.
Ripley made her WrestleMania debut at WrestleMania 36 losing the NXT Women's Championship to Charlotte Flair in front of zero fans at the WWE Performance Center due to the global pandemic.
The following year the Australian star defeated Asuka to capture the RAW Women's Championship in front of a limited capacity crowd at Raymond James Stadium.
Reflecting on her WrestleMania experience, Ripley said that this year's match against Asuka was a huge accomplishment for herself:
"I know I had my first WrestleMania in the pandemic in front of zero fans, so then to go into 2021 and go out there and see the crowd and feel the electricity coming from them, the excitement and to hear the roar, everything was so special, and I got to wrestle Asuka… someone that I had wanted to wrestle since being 17 years old in Japan," she said.
After capturing the RAW Women's Title at WrestleMania, Ripley held the title for 97 days before dropping the title to Charlotte Flair at Money in the Bank.
---
#3 Rhea Ripley explains how her WWE tag team with Nikki A.S.H was formed
In recent months, Rhea Ripley has been teaming up with Nikki A.S.H on WWE Monday Night RAW.
The duo even captured the WWE Women's Tag Team Championships in September before dropping them to Queen Zelina and Carmella on RAW in November.
Ripley admitted that she didn't really know how her team with Nikki A.S.H even got formed in the first place:
"It sort of just formed one day and I don't really know how, but I'm sort of glad that it did… I have to get one of those backpacks with a lead on them because I feel like she could just disappear at any moment, and I'd be like, 'Where'd Nikki go? Where'd she go?!'" she said.
The odd couple tag team has proved successful. However, after recently dropping their titles, they are desperate to become Tag Team Champions once again.
​
#2 Rhea Ripley on WWE's "disrespectful" decision to leave Nikki A.S.H off Survivor Series
WWE RAW Superstar Rhea Ripley represented the red brand at Survivor Series in the 5-on-5 Women's Survivor Series tag team elimination match.
Many members of the WWE Universe were surprised to see Ripley's tag team partner Nikki A.S.H not included in the line-up for Team RAW at the event.
The Nightmare admitted that not having the Scottish superstar on the team was "a little bit disrespectful":
"To not have her on the team is a little bit disrespectful. To have one half of your tag team champions on the team and not the other half, it just seems a little silly to me. We obviously work well enough together to be the champions, so why not have Nikki on the team with us? I think we could really make some magic, and I'm just disappointed, I really am," she said.
Despite being eliminated by SmackDown's Shayna Baszler, Rhea Ripley's team ultimately left Survivor Series victorious. Bianca Belair was the sole survivor and won the match for the red brand.
---
#1 Rhea Ripley reveals her favorite moment of 2021 so far
Since debuting in the Women's Royal Rumble match earlier this year, Rhea Ripley has had a pretty incredible year on the WWE main roster.
The Australian star has won numerous championships and competed in high profile matches at events such as WWE WrestleMania and SummerSlam.
When asked to pick her favorite moment from the last 12 months, Ripley admitted that it was tough but she would have to go with her WrestleMania match against Asuka:
"It's hard to really pick because there have been so many different things that I've done, and it's insane to think of how much I've accomplished. I think the number one thing of course would be WrestleMania. Pretty big deal! Something I dreamt of since being a kid," she said.
Ripley defeated Asuka at WrestleMania 37 Night Two, winning her first RAW Women's Championship in the process.
​