​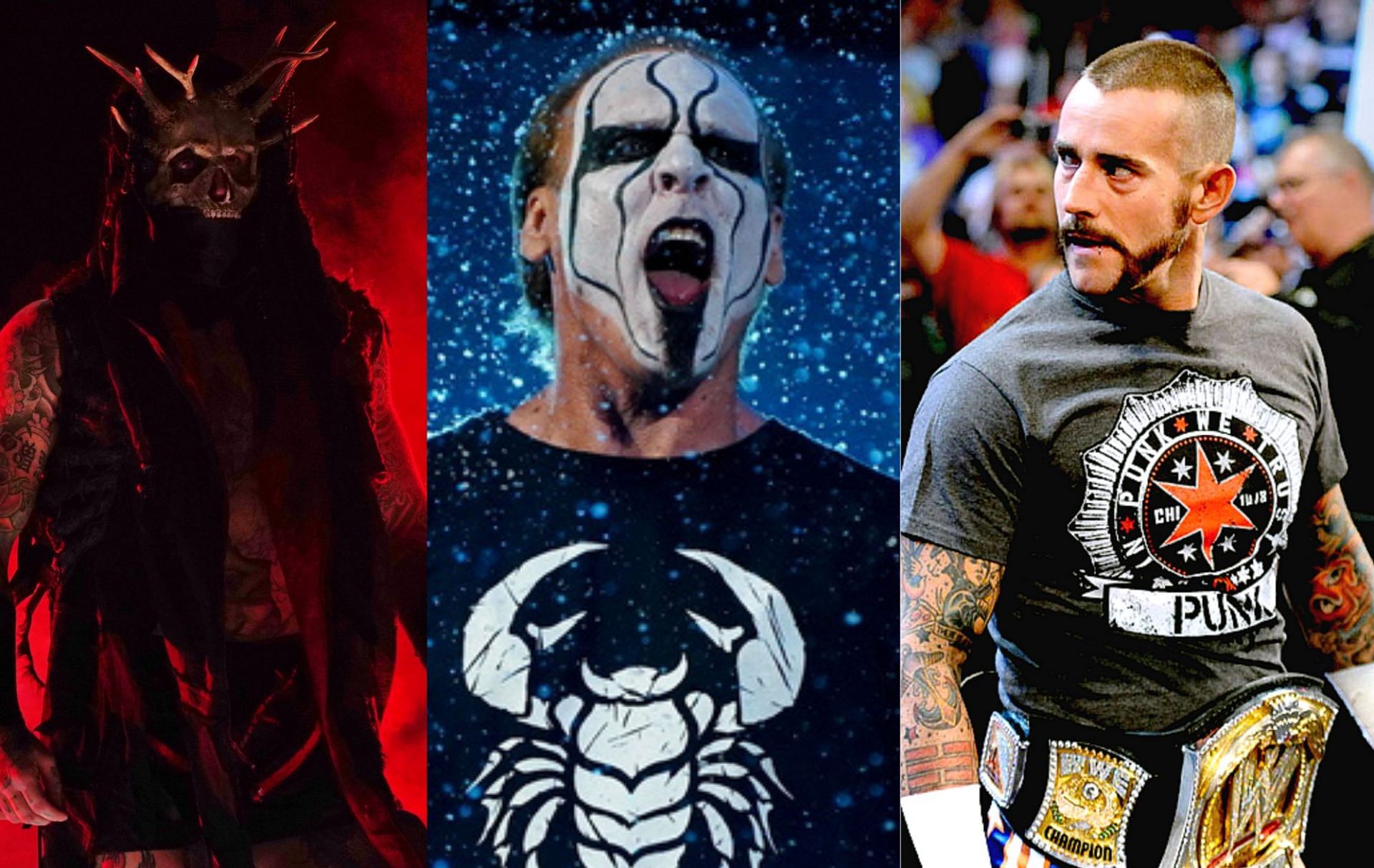 WCW legend Sting has found a new home in AEW. While he is a tricky character to handle, The Icon has been booked to near perfection. Each of his appearances has drawn out the biggest of crowd reactions.
Anyone who hands Sting his first loss in AEW has some big shoes to fill. Apart from the aging veteran avoiding hard bumps, the match will also need to have a credible flow of events to justify the loss.
The AEW Roster has a handful of wrestlers who could convincingly pull the scenario off. Here are 5 AEW stars that have what it takes to defeat the living legend Sting.
#5 Chris Jericho has shown interest in a match against Sting
Chris Jericho and Sting have both had long and distinguished careers. As hard as it may be to believe, these two legends have never faced each other in the ring. However, they are again at the same stage now in AEW, which could pave the way to them facing each other in the ring.
Jericho has also shown an urge to battle the Icon. In an interview with New York Post, Le Champion discussed the possibility of wrestling Sting. He seemed very interested in the match, given that it was handled properly.
​
​
"Painmaker versus Sting, kind of my alter ego, bat versus bat," said Jericho. "It's all there. Once again, it's always based on the story."
With the possibility of retirement looming in the air for both of them, AEW might be the last stop where they get the chance to fight. With a decent set-up, Jericho could possibly pull off a win against the WCW legend, all while making it look sensible.
​
#4 CM Punk could turn heel and start a feud with Sting
CM Punk has been a face since he joined AEW, and has even fought alongside Sting and Darby Allin. This has worked perfectly for AEW fans, who have given him a roaring welcome in each of his appearances. But it's a point to remember that the heel segments of his run in WWE were also very well-received. The Straight-Edge superstar turned into a fanatic cult leader, trying to turn people to his 'Straight-Edge' lifestyle.
After The Best in the World's babyface stint in AEW gets stale, a new chapter with him as a fanatic heel would be effective. A great starting point for that would be a match against Sting. As a heel, Punk could use unfair means to get an edge over The Icon and win, handing the WCW legend his first loss in AEW.
#3 Malakai Black is gaining popularity even as a heel
Malakai Black is currently steamrolling in popularity among AEW fans. Originally intended as a heel, Black has evolved into something much more complex. Furthermore, the formation of House of Black is generating a lot of hype as well.
Although Black was the heel against Cody Rhodes, crowd reactions were still in favor of the Dutch Destroyer. This anti-hero persona can be put in the same ring against Sting. A well-planned storyline could pit The Icon against The Hellion in a high profile match.
Sting could possibly go down if this match happens. Black is not averse to using dirty moves to achieve his goals, and Sting coming under his radar would not be easy for the veteran to deal with. This could very possibly lead to Sting's first loss in AEW.
​
​
#2 MJF can go against Sting after defeating his protege
MJF's win over Sting's disciple Darby Allin at Full Gear this year was a major upset for the fans. The Daredevil took a lot of hits and fought back equally hard, but a dirty move from 'The Salt of the Earth' proved to be the final blow.
The feud between MJF and Darby Allin could easily be developed to rope in Sting as well. MJF is one of Tony Khan's biggest future stars, and a win over a legendary wrestler like Sting would set him up as one of the most important heels on the roster. MJF has no morals or inclination to fight fair, so it would not be strange if he defeated Sting by unfair means.
#1 Darby Allin betraying Sting would be one of the most shocking moments in AEW history
Right from when Sting debuted, the WCW legend has taken Darby Allin under his wing. The pair have gained popularity not just because of Sting's status, but also due to Darby's devil-may-care style. They have been pushed by AEW as faces so far.
If Darby turns heel, his first target would most probably be his mentor. The unsuspecting Sting being ambushed by his protege would be one of the biggest twists in AEW history. It is not difficult to see the Daredevil snapping and going over to the dark side. No matter how the moment happens, it would sell among the AEW fans extremely well. This could probably be one of the most well-handled ways of handing Sting his first loss in his new home.
Who do you think would be a good contender against the wrestling legend Sting? Share your thoughts in the comments below!
​