​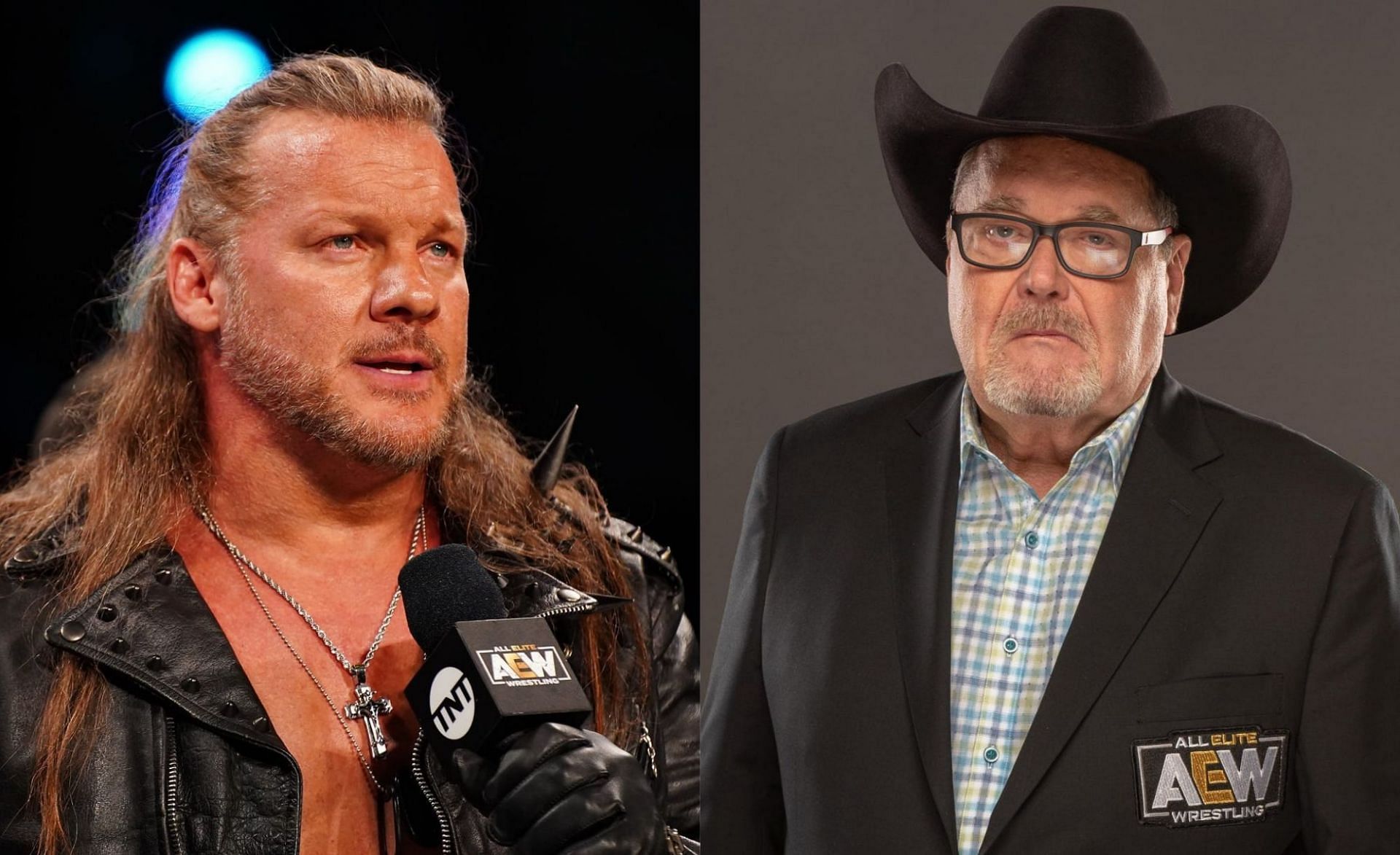 WWE Hall of Famer Jim Ross has been a staple name in wrestling commentary. After his departure from WWE, the veteran speaker found his new home in AEW. However, Ross recently announced that he will be taking a leave of absence for a few weeks while he undergoes radiation treatment for skin cancer.
While Jim Ross is away, others might be able to replace him temporarily in the commentary box. These 5 stars might be able to make good ol' JR's absence feel a little less intense, while he bounces back on his feet.
#5 Taz can easily take over Jim Ross's role for a while
Peter Senerchia, a.k.a. Taz, has had huge success in his career both as a wrestler and as a commentator. His appearances as a guest commentator were all received, which led to him acquiring a permanent spot on the commentary team after signing a contract with Tony Khan.
Though he is a color commentator on AEW Rampage, Taz could easily transition to the team on Dynamite. It would be double-duty for the veteran, but surely a temporary arrangement will not be too difficult for now.
​
#4 AEW Dark: Elevation's Paul Wight can appear in Jim Ross's place
While Jim Ross is the most popular commentator of all time in Wrestling, Paul Wight has also slipped comfortably in the shoes of a commentator.
To somewhat of a surprise, 'Big Show' proved his worth on the mic well enough to get a spot on AEW's commentary team. His work on AEW Dark: Elevation has been well acclaimed, as he handles the announcing duties alongside Tony Schiavone.
While Jim Ross recovers, Paul Wight could work overtime on the mic to replace him. With his success in AEW Dark: Elevation, the audience would welcome the change in the team for a while.
#3 Ricky Starks could transfer from AEW Rampage to do Jim Ross's job
Ricky Starks replaced Mark Henry as a commentator on AEW Rampage a while back. It was a surprise to see another member of Team Taz becoming a permanent commentator, but Ricky has displayed enough capability and will to justify this step.
I want more though. I really do, I really want to push myself more and really explore the depths of my talent and get out of my comfort zone a bit." said Ricky Starks.
Given that Ricky Starks has shown skill at the commentary table, it would be feasible for him to take Jim Ross's spot temporarily. A brief stint in AEW Dynamite would work out very well for the Team Taz member.
​
#2 Don Callis can take over Jim Ross's role while Kenny Omega is away
Jim Ross's absence was preceded by another AEW Star's hiatus, i.e Kenny Omega. With Omega away, his manager Don Callis is not currently engaged in any AEW activity. There are a lot of questions regarding what Tony Khan plans to do with the 32-year wrestling veteran.
However, Jim Ross' break might serve as an opportunity for Don Callis. If Kenny Omega's manager is given JR's spot for a short time, it might just be exactly what is needed right now.
Callis' skill with the mic does not need any more proof, and it would be great to see him doing a play-by-play commentary on AEW Dynamite.
#1 Chris Jericho is as much of a veteran as Jim Ross
Chris Jericho is rightfully recognized as a legend in the wrestling business. His varied talent both in and out of the ring has gained him a cult fan following. Y2J's commentary on AEW Rampage is also widely acclaimed by AEW fans, for all the right reasons.
Chris Jericho's extensive experience and knowledge have enabled him to become one of the best analyzers and commentators in the business currently.
Joining AEW Dynamite's commentary team will be an easy transition for Le Champion, and he could do Jim Ross's job while the latter recovers.
---
Who do you think should take Jim Ross's place while he is away? Let us know your thoughts in the comments!
​