​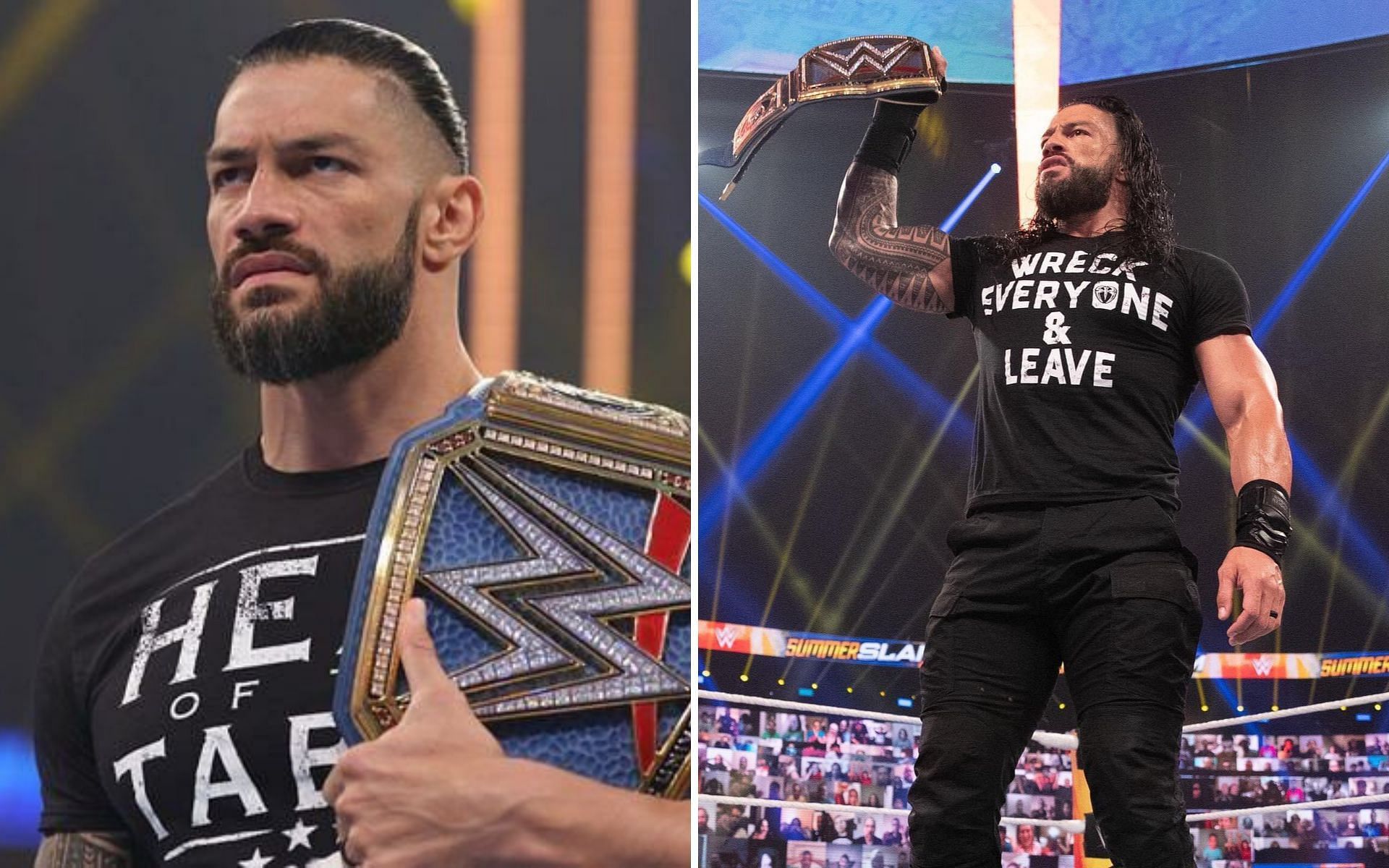 Welcome back to another edition of the Roman Reigns news and rumor round-up.
The Tribal Chief has been at the forefront of the news cycle this week with some juicy tidbits to look into. There are few backstage details on his salary and when his contract might expire.
Bill Apter picked a dream opponent for the Universal Champion and Xavier Woods labeled him 'Mr Survivor Series.'
A couple of NXT Superstars have also been talking about The Tribal Chief. Cameron Hayes has expressed a desire to work with him while Solo Sikoa paid tribute to The Bloodline. With that being said, let's dive into 5 news stories and rumors you need to know about Roman Reigns:
---
#5 King Woods lauded Roman Reigns
During a recent interview, King Woods was asked to pick a superstar who had impressed him with consistent performances at Survivor Series. He selected Roman Reigns despite his current feud with The Bloodline.
"Before you even said anything, you knew who I was gonna say, I am gonna say Roman Reigns. What was it? Was it like the first Survivor Series match he was in? He got 900 eliminations even though there were only five people on the team. I was like, "Good Lord!" And then we (New Day) wrestled them at Survivor Series when they were Shield, and they beat us at Survivor Series. So, yeah, at least in the modern-era, it is Roman Reigns," said Woods.
During the most recent Survivor Series, Reigns wrestled The New Day's Big E in a Champion vs. Champion match. The Tribal Chief emerged victorious in what turned out to be one of the better matches on the card. Reports suggested that fans were unhappy after expecting The Rock to confront Reigns during the show.
​
#4 Details on how much Roman Reigns makes and when his WWE contract expires
Dave Meltzer of the Wrestling Observer Newsletter recently reported that Roman Reigns and Brock Lesnar were the only two WWE Superstars who made over $5 million in guaranteed deals.
Regarding contract sizes, the very top people (by this meaning Reigns and Lesnar) are above $5 million per year on their guaranteed deal and another person is at around $4 million, but a lot of the top talent is now at $2 million and some at $3 million," stated Meltzer.
Reigns reportedly signed a multi-year contract in 2019. There hasn't been any official confirmation on the length of the deal, but it is expected to expire in 2023.
---
#3 Bill Apter wants to see Roman Reigns take on The Rock
During a recent appearance on Sportskeeda Wrestling's UnSKripted, Bill Apter was asked about a few dream matches that he wanted to see. The revered journalist put Roman Reigns vs The Rock at the forefront of the list.
"A match that hasn't happened, wow. You know, if we are talking current, I want to see The Rock and Roman Reigns. I think we all do. I think there's a fever for that particular match. At this point, I'd like to see CM Punk against Edge. I'd like to see cross-promotional matches. Would also like to see Kenny Omega against Roman Reigns," said Apter.
Kenny Omega would also be a tasty opponent for The Tribal Chief, but the former AEW World Champion is unlikely to jump ship anytime soon.
​
#2 Carmelo Hayes wants to work with Roman Reigns
During a recent interview with War Report, Carmelo Hayes revealed that Roman Reigns was the wrestler he was most eager to face.
"Roman. I feel like that's the only answer. I feel like, go big or go home. It's Roman, bro…Yeah, that's true, bro. He's that guy, for real. I met him when I did SmackDown. He's that guy. He's that guy who you should want to wrestle, because he's the big money guy. If you think about it, big match, big moments. He's that guy," said Hayes.
Ever since his heel turn, Roman Reigns has finally established himself as a megastar. He appears to have the respect and admiration of most people in WWE.
---
#1 Solo Sikoa pays tribute to The Bloodline
Solo Sikoa, the younger brother of The Usos, paid tribute to The Bloodline during a recent episode of NXT 2.0. He made the "We The Ones" gesture following his victory over Edris Enofe.
Sikoa debuted at Halloween Havoc and is still undefeated in WWE. He could be added to The Bloodline down the road to keep the faction fresh.
---
How long will Roman Reigns hold on to the WWE Universal Championship? Share your thoughts in the comments section below.
​