​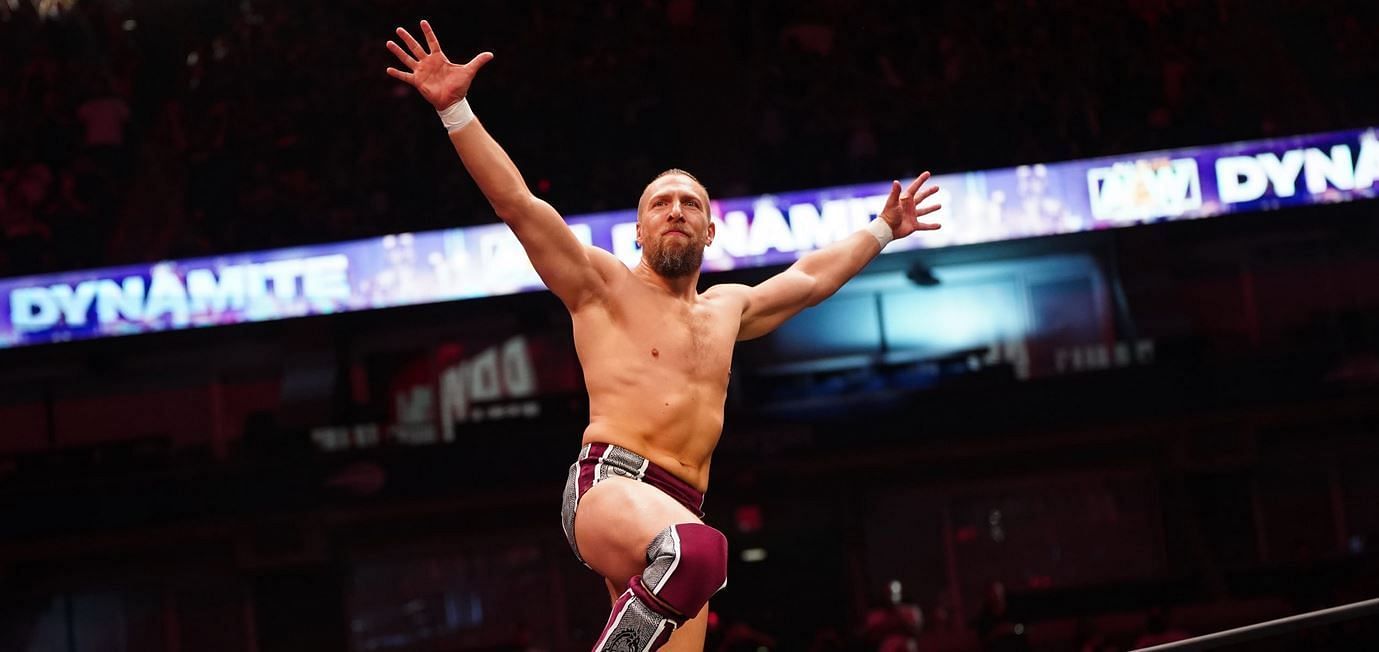 Since showing up in AEW, Bryan Danielson has arguably been on the hottest run of his pro wrestling career. After an outstanding debut against then-AEW champion Kenny Omega, he quickly powered through the competition in the World Championship Eliminator tournament, last defeating Miro in the finals at Full Gear.
It was feared that a babyface Danielson wouldn't really make sense against Page. But those fears were quickly put to bed when Bryan Danielson seemingly turned heel on the very next Dynamite. It was a masterful turn as the American Dragon ruined Page's championship homecoming, berating his hometown audience in Virginia and implying that he wished it was Omega that he was facing instead. Here's why this shift in attitude could benefit AEW going forward.
---
#5 Lack of top heels on the AEW roster
Every hero needs a worthy villain. With Adam Page's coronation as the company's top babyface, he needs a new rival who can provide a blockbuster feud to kickstart his title reign. Enter Bryan Danielson.
While his villainous turn came from left field, it made a whole lot of sense. Beyond Kenny Omega, there is a lack of credible challengers in AEW's main event scene who can step up to the plate. This is especially the case when it comes to the bad guys.
MJF is tied up with CM Punk in another headlining feud. Malakai Black and Andrade El Idolo are stuck in a never-ending storyline with Cody Rhodes. Adam Cole could potentially be a great option as the new leader of the Elite fighting Page while Omega recuperates from his injuries but that should be saved for later down the road. Danielson's turn to the dark side immediately shifts the heat to him and saves the audience from having to decide who to support.
​
#4 A vicious mean streak
AEW is starting to see a vicious side of Bryan Danielson. The American Dragon was known for his brutal, aggressive style of wrestling pre-WWE and it looks like he is bringing back this vicious streak in AEW.
This sets him up perfectly against Page, as he can then act as the dastardly veteran looking down on the young champion. Whether Danielson chooses to employ his wide array of torturous submissions or hard-hitting strikes, it will be interesting to see how Page matches up against the American Dragon.
---
#3 Subtle changes to his AEW character
What makes Bryan Danielson's AEW heel turn even more remarkable is that he is essentially the same guy. He insists that he's not the bad guy and that his actions are warranted. In a recent interview with Busted Open Radio, Bryan explained:
​
​
​
​
"I don't think anything I said was wrong or even mean to say, 'Hey, congratulations Hangman Adam Page. You are the world champion, I'm a little disappointed it's not Kenny Omega because that's who I wanted to beat for the AEW Championship. And I'm a little disappointed that you're not wrestling tonight and that you haven't been wrestling that much and I've been wrestling every single week since I've come to AEW.'"
"I don't think any of that is overtly mean [laughs]. I think because people boo me, and I'm not gonna lie I do enjoy being booed. There's something just so fun about it [laughs]. So, I might lean into that a little bit more but there was nothing I said that was wrong or mean or anything like that. Now, because of that I'm gonna kick all of his friends' heads in but I think I would be doing that anyway. I don't consider it a heel turn. I'm just being me."
By staying true to his principles, Bryan Danielson as a character remains authentic. This makes his heel turn feel natural even if it came suddenly.
---
​
#2 Using his WWE past
Like all great sports competitions, pro wrestling thrives on tribalism. Either you're on Team AEW or Team WWE. It is the first time in over two decades that another wrestling company could provide a genuine alternative to the industry leader that is WWE. Everyone remembers the Monday Night Wars between WWF and WCW where both companies forced fans to choose their allegiances.
With the rise of All Elite Wrestling, fans have the power to choose which company to support. Many AEW loyalists are disgusted at the mere mention of WWE and it is a great opportunity for Bryan Danielson to tap on his past history with the company for some cheap heat.
Case in point: his mere mention of WrestleMania drew a chorus of boos during his segment against 'Hangman' Adam Page. It is only natural that they will want to support him as the homegrown star and a clever play by AEW to position Bryan as the antagonist of this story.
---
#1 Building Adam Page as the top guy in AEW
The ultimate reason why Bryan Danielson is the perfect heel for AEW is that he is the perfect opponent to launch 'Hangman' Adam Page as the top guy in AEW. In previous interviews, he extensively talked about wanting to give back to young talent.
Danielson also wanted to wrestle with freedom and test himself against the best opponents while at the same time ushering in the next generation of wrestlers. What better way to fulfill those goals by first building 'Hangman' Adam Page into the face of the promotion?
​