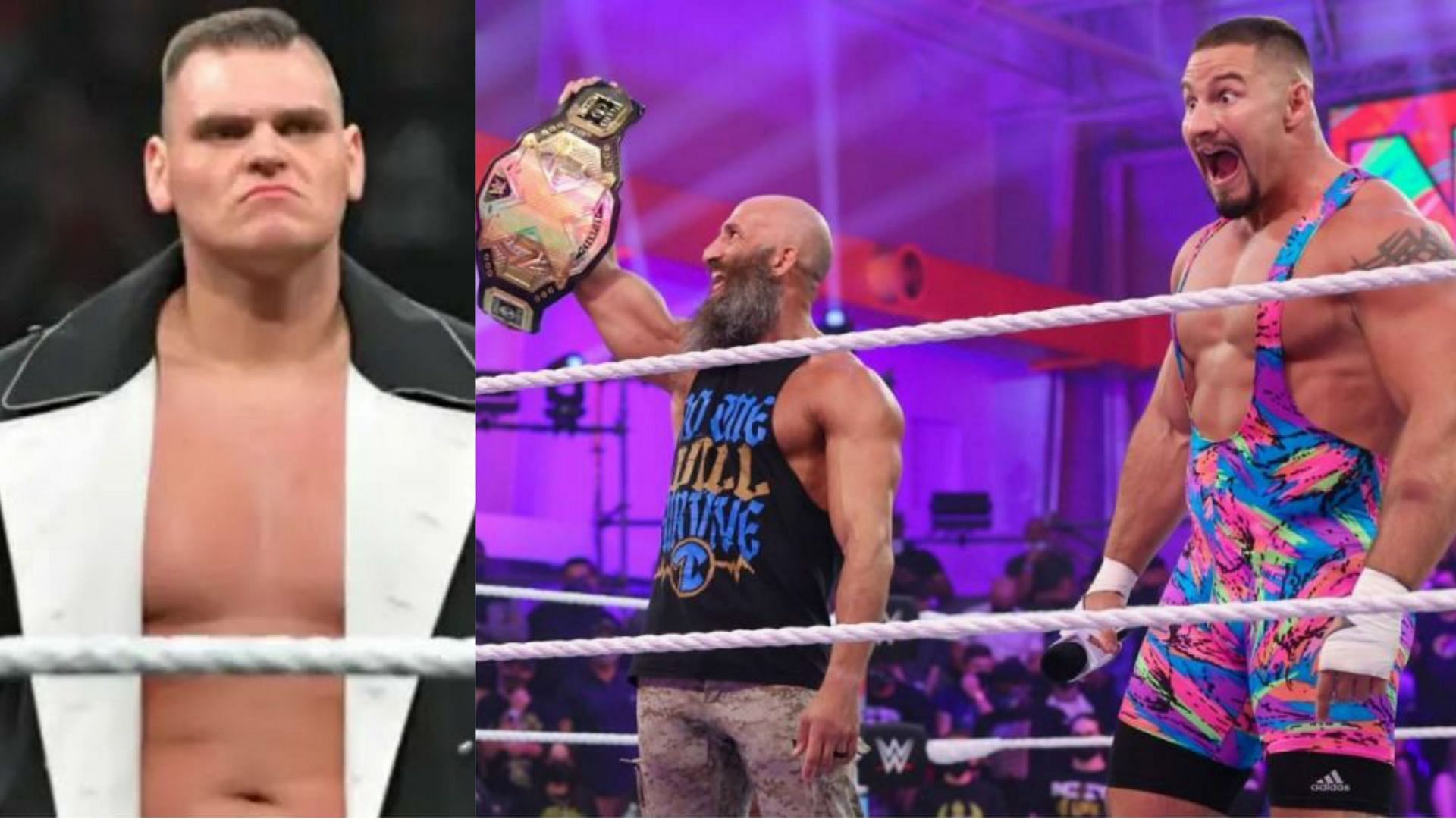 NXT WarGames is in the books, which once again frees up NXT Champion Tommaso Ciampa to defend his title. The Blackheart led his team of four in the main event, as they were defeated by Team 2.0, ensuring that we are in a new era for NXT.
Ciampa has a target on his back. A whole crop of stars will be after the NXT Championship, hoping to wrestle it away from the veteran star. Some may be more obvious than others, based on the events of NXT WarGames.
Nevertheless, as long as he stays on top, Tommaso Ciampa may defend his title against all of these names in 2022. Let's take a look at a few stars who could be the next NXT Champion. Who do you think will dethrone Ciampa? Let us know in the comments below.
---
#5 Tony D'Angelo – Part of the winning team at NXT WarGames
Team 2.0 defeated Team Black and Gold at NXT WarGames, with all members of the winning team being raised as a result. Among them is Tony D'Angelo, who is pretty much over thanks to his portrayal of a New York mobster. He had a great showing inside the double cage too.
A singles program opposite Tommaso Ciampa would be pretty entertaining, even if D'Angelo does not win the NXT Championship. He is still set to be a prominent part of the show, while another WarGames teammate of his seems like a better fit to win the title.
---
#4 Von Wagner
Von Wagner turned heel on Kyle O'Reilly at NXT WarGames but his betrayal backfired, as the veteran saw it coming. The two will face off in a Steel Cage Match this Tuesday – a match Wagner is likely to win, given that O'Reilly may be on his way out of WWE.
The big man can use the momentum to drift towards the NXT Championship picture again. Von Wagner was part of the title match on his first night, which spells big things for him. Could he be the one to dethrone Tommaso Ciampa and lead NXT into the future?
​
#3 Former NXT UK Champion WALTER
He may not be among the new faces of NXT 2.0, but WALTER could be in the mix to dethrone Tommaso Ciampa. The Ring General's return to the United States seems imminent, with several spots he can fill. One of them is on top of NXT, with Fabian Aichner and Marcel Barthel already holding some gold.
WALTER can solidify Imperium's dominance on the show by winning the NXT Championship, having come off a monumental reign as the NXT UK Champion. He did defeat Ciampa earlier this year, at NXT TakeOver: Stand & Deliver. The trio might prove to be the ultimate final bosses for the new Superstars to conquer.
---
#2 Solo Sikoa – The third Uso
With wrestling royalty in his blood, Solo Sikoa has shown bags of intensity so far on NXT. The real-life brother of Jimmy and Jey Uso possesses the natural ability to go far in WWE, potentially alongside the current SmackDown Tag Team Champions. He has in-ring qualities close to his late uncle, Umaga.
Sikoa may be interested in being the "chief" of NXT at some point in 2022. He would gain a lot in a program against Tommaso Ciampa, whether or not he wins the title. As long as he keeps up this mean streak, things look good for the third Uso.
​
#1 Bron Breakker – The face of NXT 2.0
While all the other names could challenge for the NXT Championship across 2022, the favorite to defeat Tommaso Ciampa and win the title has to be Bron Breakker. The son of Rick Steiner has been huge since his impactful debut on the premiere of NXT 2.0 back in September.
Breakker unsuccessfully challenged Ciampa for the title at Halloween Havoc but showed he can hang with the best. He did get one back on The Blackheart at WarGames, pinning him to win the match for his team.
No matter who is next in line to face Ciampa, Bron Breakker seems like the most likely endgame to his reign. He has been the biggest star of NXT's re-brand, with an incredibly high ceiling in WWE. Breakker's intensity in the ring can barely be matched.
'The Big Bad Booty Nephew' has a 66 and two-thirds percent chance of being the next NXT Champion. The numbers don't lie, which ultimately spells disaster for Tommaso Ciampa. Bron Breakker's time is approaching, with WarGames being a step towards it.
​