​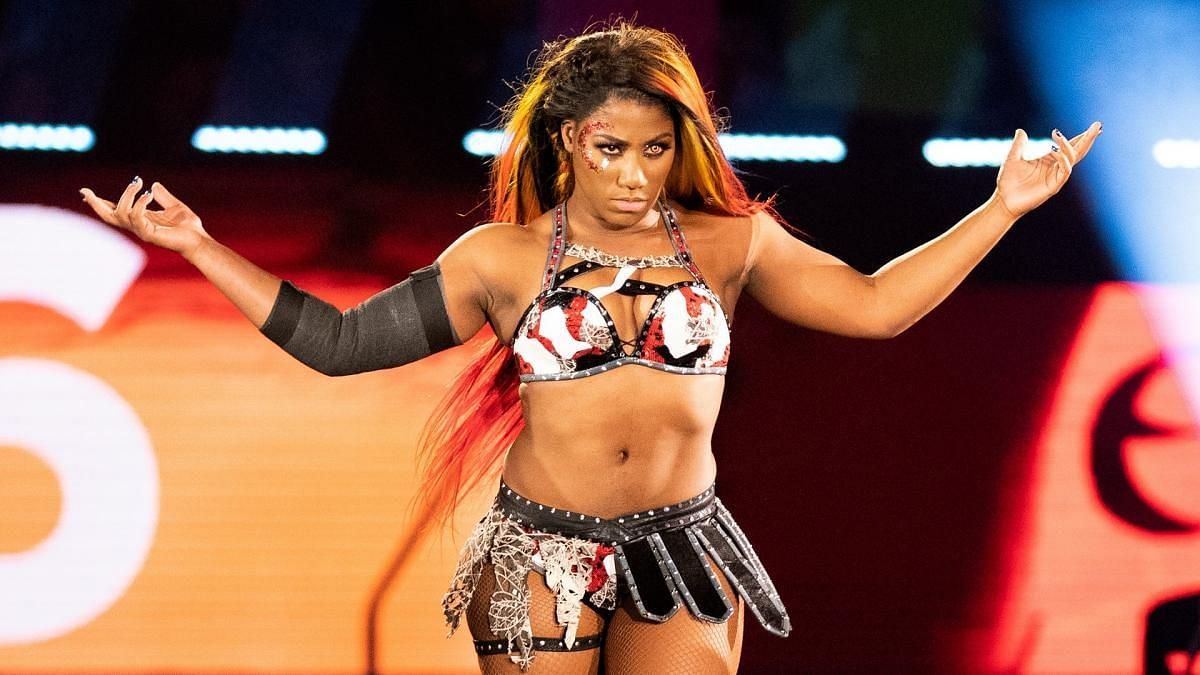 WWE NXT has earned a stigma over the past few years for their superstars that are called up. No matter what the individual accomplished during their time on the black and gold brand, Vince McMahon and the main roster had a tendency to chew them up and spit them out. It has become one of the more frustrating aspects of the company.
Despite this reputation, superstars like Seth Rollins, Kevin Owens and Big E have been able to take success in NXT to the main roster, winning the WWE and Universal Championships. It just seems way too often that the call-ups fail to capture who they were in developmental on Raw and SmackDown.
Just this past month, WWE released three former champions in NXT. It has happened a few times over the past two years unfortunately. As the 2.0 era has settled in, it seems like a great time to remember the former champs who failed to win gold at the next level. In this article, let's take a look at the five NXT champions who failed to win a title on the main roster.
---
5) Former NXT North American Champion Isaiah Swerve Scott
Isaiah Swerve Scott put his name on the map on the independent scene, MLW and Lucha Underground. The former Shane Strickland signed with WWE in 2019 and debuted for NXT in the first Breakout Tournament. Despite losing to Cameron Grimes in the first round, Scott impressed the fans and management by becoming a mainstay of the brand over the next two years.
Isaiah Swerve Scott was used sparingly early on before finding a place in the Cruiserweight Title scene. He had a showstealer with Santos Escobar at NXT TakeOver 31, but Swerve came up short. It wasn't until he became involved in a feud with Leon Ruff that Scott started to break out. Top Dolla, B-Fab and Ashante the Adonis helped Scott pick up the win in the blowoff to this rivalry.
This was the catalyst for the creation of the Hit Row stable. The group immediately became a weekly highlight of NXT. Their hip hop styling and freestyle verses were a hit and made them widely popular with the fanbase. Isaiah Swerve Scott defeated Bronson Reed in June to win the NXT North American Championship. Hit Row was firing on all cylinders.
The faction was called up to the main roster in October and was expected to receive a huge push. However, B-Fab was released from WWE on November 4th, while the rest of the group were released 14 days later. It was tragic for a stable that has so much potential to succeed.
​
Karrion Kross came into NXT with the most hype of any signee ever. The former Killer Kross made a name for himself in IMPACT Wrestling, AAA and the independent scene. It became clear that Triple H and the brand were high on Kross with a grandoise entrance, Scarlett in his corner and a dark persona that was heavily promoted ahead of his debut.
After dominating the entire roster with an undefeated streak and winning the NXT Championship on two occasions, Karrion Kross was called up to the main roster in July where he immediately lost his first match against Jeff Hardy. Hardy is a former multi-time world champion, but he was being used as an enhancement talent at that time. Four months later, Kross was shockingly released from WWE.
---
3) Former NXT Women's Champion Ember Moon
​
Ember Moon has long been an underappreciated performer.
The former NXT Women's Champion had a meteoric rise on the black and gold brand before her call-up to the main roster. She made her debut on Raw After WrestleMania 34 with plenty of fans hopeful. Unfortunately, this never led to anything of significance before Moon was injured for over a year.
Ember Moon made her return to NXT. There was plenty of optimism behind the move, with fans once again thinking this could be what Moon needed in her career. Ember won the NXT Women's Tag Team Titles with Shotzi Blackheart and had a good performance against Raquel Gonzalez at TakeOver: In Your House. However, Moon was released from WWE on November 4th.
---
What do you think of the way NXT talent were treated when they reached the main roster? Share your thoughts in the comments section below.
​
2) Former NXT Champion Aleister Black
​
Aleister Black was yet another superstar who came into NXT with a great deal of hype and buzz. He was given a cool entrance and music as well as a dark, mysterious character that intrigued the fanbase. Black went on a lengthy undefeated streak and worked his way up the ranks. He had quality bouts with Hideo Itami, Velveteen Dream and Andrade Cien Almas.
This would all culminate for Black when he defeated Almas once again at TakeOver: New Orleans to win the NXT Championship. This truly felt like a triumphant moment for Aleister, but it was short lived. Unfortunately for Black, he won the title on the night of the first classic between Johnny Gargano and Tommaso Ciampa.
2018 NXT was dominated by the saga of DIY and Black became its biggest victim. Gargano's desire to prevent Ciampa from winning the NXT Championship led to him inadvertently helping his former best friend win. Ahead of WrestleMania 35, Aleister Black was called up to the main roster in a new tag team with Ricochet. The two men won the 2019 Dusty Rhodes Tag Team Classic as well.
Following a loss at Mania, Black and Ricochet split with the two men going to separate brands. Black spent months in a room waiting for a challenge. He had an entertaining contest against Cesaro and a fun series against Buddy Murphy. Aleister Black's future in WWE seemed to be bright with vignettes this past summer, but he was released on June 2nd.
​
---
1) Former NXT Champion Keith Lee
​
Overcoming adversity is a sign of a future legend in many ways. Keith Lee had to overcome obstacle after obstacle during his time in WWE. Lee signed to NXT in 2018 and had to bide his time while the roster was filled with the top workers in the world like Johnny Gargano, Adam Cole and Ricochet. The fall of 2019 changed his fortune.
Keith Lee stood out during the NXT invasion of the main roster in the leadup to Survivor Series 2019. In the five-on-five traditional elimination contest, Keith Lee outlasted the rest of Team NXT and went toe-to-toe with Roman Reigns before coming up short. He followed that up with a memorable exchange with Brock Lesnar in the 2020 Royal Rumble Match.
These moments led to a bigger push for Lee on NXT. He defeated Roderick Strong to win the North American Championship in January 2020. Keith Lee scored victories over Finn Balor, Johnny Gargano and Dominik Dijakovic during this reign. He then picked up the biggest win of his career when the Limitless One defeated Adam Cole to win the NXT Championship.
This win made Keith Lee the first man to hold both the NXT and North American Championships at the same time. Following losing the gold to Karrion Kross, Lee was called up to Raw. He defeated Randy Orton in his first pay-per-view, but this didn't lead to more success. Lee was lost in the shuffle after this and would battle COVID as well as heart inflammation in 2021.
Keith Lee returned in July and lost to WWE Champion Bobby Lashley. He also traded wins with Karrion Kross before becoming Keith "Bearcat" Lee. This rebrand failed when Lee was released on November 4th. Keith Lee has everything someone would want in a main event talent and proved that by becoming NXT Champion, but WWE just could never capitalize on that fully.
​