​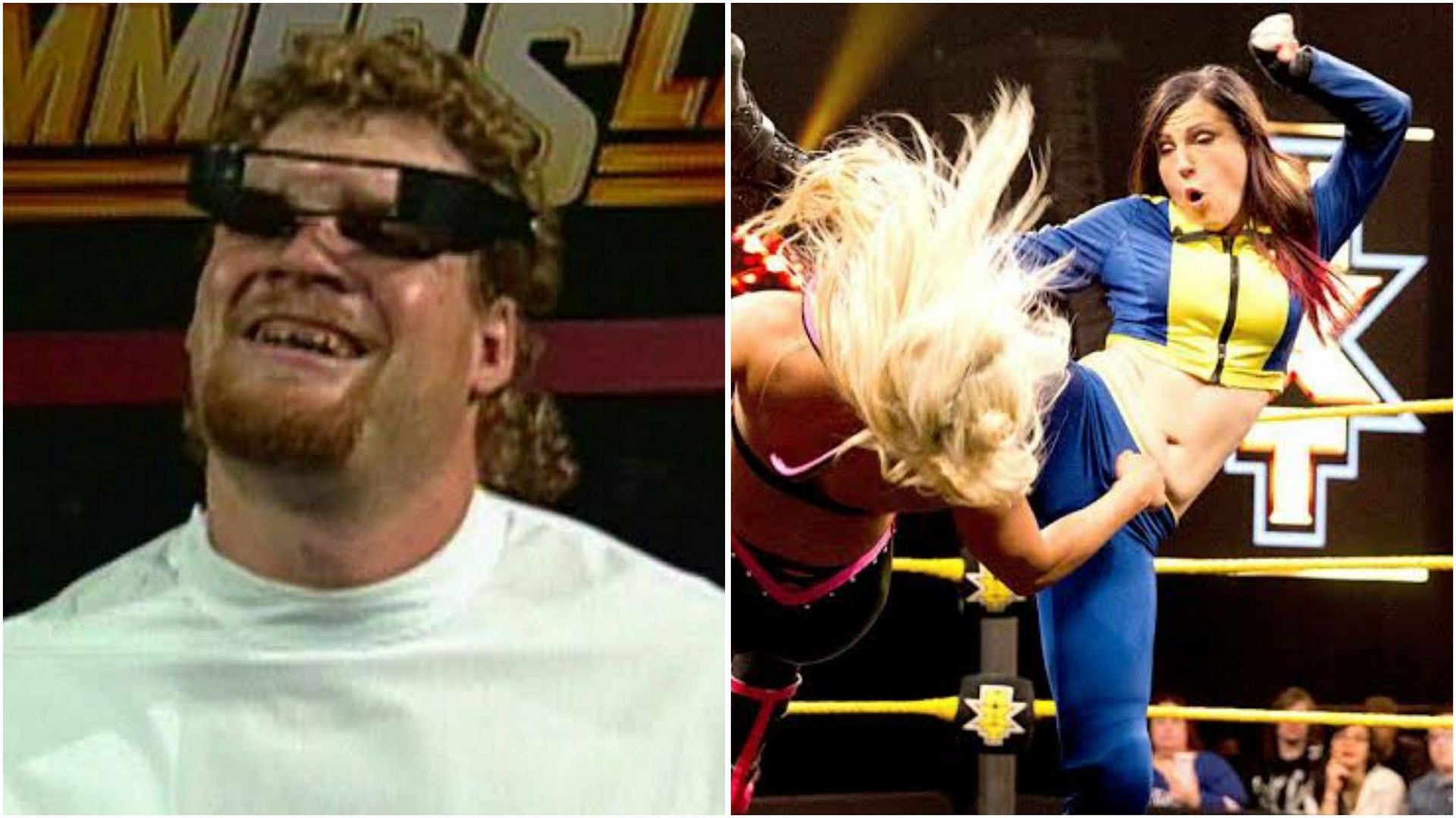 Entrance themes have been part and parcel of WWE gimmicks for a long, long time.
It was Gorgeous George, a professional wrestler who inspired Muhammad Ali, who started using entrance theme to enhance his flamboyant character. Around the same time, pioneering female wrestler Mildred Burke also marked her entrance with music. Entrance themes became commonplace in the 1980s all the way to the 2020s. It is impossible to find a single professional wrestler without one.
Certain entrance themes are memorable. Randy Savage (who used the same music as Gorgeous George), Hulk Hogan, The Undertaker, Stone Cold Steve Austin, and Shawn Michaels used some of professional wrestling's most enduring and unforgettable themes. In ECW, wrestlers often entered to popular music, such as "Enter Sandman."
However, not all WWE superstars were lucky enough to receive memorable entrance themes. Some were burdened with ridiculous music, mostly due to their gimmicks. Here is a list of 5 such entrance music used by WWE superstars.
---
#5 Former WWE Tag Team Champion Heidenreich (Dangerous Politics)
The Big Show's WWE entrance theme memorably began with "Well, it's the Big Show," simultaneously reminding the audience of the wrestler's name and that his appearance enhanced the prestige of the show. Heidenreich's theme was a combination of multiple minutes of repetition of his name and generic music.
Heidenreich wasn't The Big Show inside the ring either. He had a solid presence but his ridiculous gimmicks didn't help. His only championship victory was due to WWE infamously recreating the Road Warriors with him as a replacement for Road Warrior Hawk.
Heidenrich was part of some truly uncomfortable moments, involving the likes of Gene Snitsky and longtime WWE announcer Michael Cole.
The character could have been more controversial if a pitch by WWE writer Dan Madigan was considered by the management. Madigan wanted Heidenrich to portray a cryogenically frozen Nazi managed by Paul Heyman, a pitch so shocking that Vince McMahon left the board meeting out of disgust.
​
#4 WWE Hall of Famer Billy Gunn (Rockabilly)
At one point in a storied WWE career marked by ups and downs, Billy Gunn portrayed Rockabilly, a protege of the Honky Tonk Man. The gimmick didn't last long, but it led to the creation of a terrible theme song that began with a laughable "brrrrr" and led to ridiculous lyrics claiming the act with a low ceiling to be a superstar.
Thankfully, Gunn achieved more success as part of the New Age Outlaws, becoming a memorable name in WWE history. The company tried to push him as a singles superstar from time to time with limited success.
---
#3 Dr Isaac Yankem (Root Canal)
Isaac Yankem's entrance theme involved the sound of root canal drills not only for the intro but for the entire extent of the theme. The gimmick itself was equally ridiculous and could be considered one of the worst occupational gimmicks to come out of the era.
Isaac Yankem was a complete failure, and poor Glenn Jacobs was saddled with yet another ridiculous gimmick as a fake version of Diesel. Thankfully, he realized his true potential as the monstrous Kane. Now a semi-retired Hall of Famer and real-life mayor, Jacobs has moved on from the bizarre Yankem gimmick and theme song.
​
#2 WWE Hall of Famer Billy Gunn (AssMan)
Poor Billy Gunn. WWE tried to push him as a singles star as "Mr Ass" Billy Gunn. It didn't work out, although Gunn managed to score high-profile feuds with the likes of The Rock. In 2000, the Right To Censor faction led by Steven Richards thankfully censored and ended this gimmick.
The only positive from the gimmick is an incredibly ridiculous theme song where Gunn proclaims to be an "Assman." The lyrics, set to an impressive melody, are so incredibly inappropriate that the song is memorable to this day.
---
#1 Former WWE NXT star Blue Pants (Blue)
Like the previous entry, Blue Pants's WWE theme falls in the category of so-bad-it's-good.
Current AEW star Leva Bates was once a presence in NXT, where she was quite popular for a brief period of time as Blue Pants. The bit-part character received a surprisingly strong response from the NXT audience.
Bates's AEW theme is an anime-inspired, conventionally acceptable wrestling theme. The theme of Blue Pants, however, is as inspiringly named as Bates's character, including a voice singing what seems to be a vocal rehearsal while another voice interrupts him with repeated utterances of "Blue Pants." The theme is absolutely hilarious and has to be heard to be believed.
---
Who else had a ridiculous theme song in WWE? Share your thoughts in the comments section below.
​