​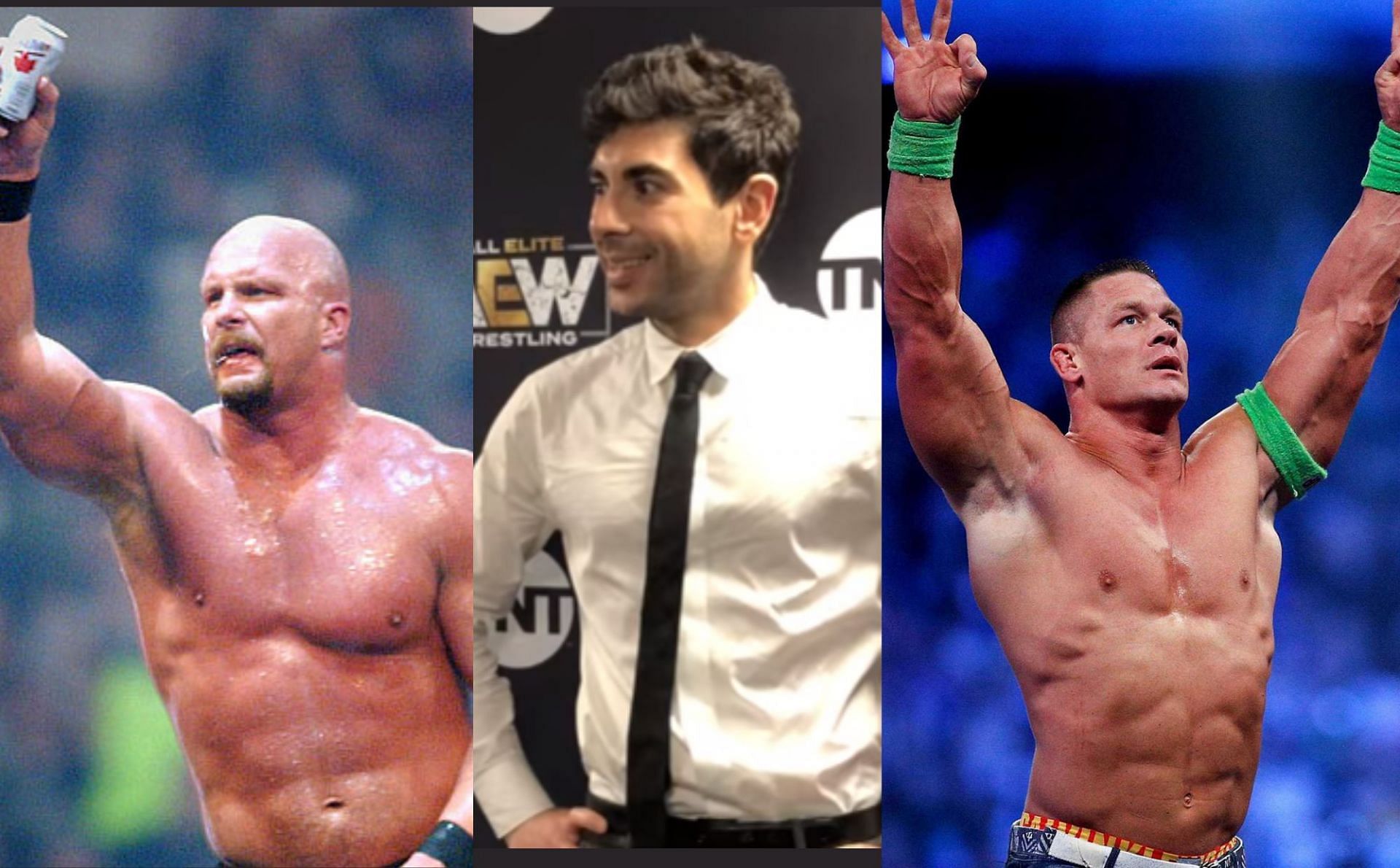 When it comes to pitting the stars of WWE against AEW, it is hard to decide which promotion has a better roster.
While WWE has a prestigious history of showcasing top wrestling personalities, AEW has been a breath of fresh air in the wrestling scene with its young and talented assortment of performers.
It's worth noting that the success of AEW was jump started by the legendary Chris Jericho jumping ship from WWE to Tony Khan's promotion. Furthermore, CM Punk and Bryan Danielson also made ripples in the wrestling community with their debut in AEW. This makes one wonder who else from WWE might change their allegiances to go All Elite.
On the flip side of that speculation are also several longtime WWE performers who will likely never make the jump to the other side. Many of their retired or semi-retired stars are under WWE Legends contracts or just feel a sense of loyalty to the company that made them a star,
While some sports entertainers may decide to leave Vince McMahon's side, here are 5 legendary WWE stars who might never come to AEW.
#5 The Undertaker entering AEW after retiring from WWE would break charts
At the conclusion of the Survivor Series event on November 22, The Undertaker made an important appearance. His words solidified his retirement after 30 years of being in the business. His reputation as one of the greatest wrestlers of all time invites no debate, and he will go down as having perhaps the most incredible and intriguing gimmick ever.
While the Undertaker's retirement signifies the end of an era, fans would have loved to see him enter the arena of AEW.
However, it seems clear that the Deadman is never setting foot in the ring to fight again.
​
#4 John Cena is one of WWE's most iconic stars
John Cena has been one of the most recognizable names in the wrestling industry. Cena was an integral face of WWE from 2002 to 2017. Recently, however, The Champ has taken a step back from wrestling to focus on hollywood.
John Cena Sr. recently appeared on an episode of Sportskeeda Wrestling's UnSKripted with Dr. Chris Featherstone. During the show, he predicted that his son will stay involved in the wrestling business – in some capacity – for the rest of his life.
"I think that John Cena will always be connected with the WWE or professional wrestling in some form or manner."
All this evidence points to John Cena's loyalty to the WWE brand. It is very unlikely that AEW's roster will ever see Cena among its ranks.
#3 Batista in WWE has been a treat to watch everytime he has appeared
Right from the start, Dave Batista connected with the WWE audience and became one of the biggest stars of the promotion. Triple H's tutelage helped ensure that the Animal became a main eventer as his career progressed. Batista's primal character and raw power cemented his status as a terrific performer who could attract the crowd's attention effortlessly.
At WrestleMania 35, Dave Batista lost his final match against Triple H and retired. With his Hollywood career taking off with some highy successful Marvel movies, it seems clear that the Animal has other goals, and will not be joining any wrestling promotion, least of all AEW.
​
#2 Stone Cold Steve Austin is a legend in WWE
The name Steve Austin virtually evokes an image of 'stone cold' ruthlessness. The legendary WWE wrestler has had an illustrious career, and also played a major role in putting WCW out of business.
While Steve Austin has a positive view of the competition between AEW and WWE, the entry of the bionic redneck into Tony Khan's organization. The WWE Hall of Famer has been faithful to Vince McMahon's promotion for a long while, and it doesn't seem like things will change anytime soon.
#1 Kevin Nash has retired from WWE with no intention of coming back
Kevin Nash's career has had him perform in both WCW and WWE, among other stints. Big Daddy Cool has a devoted fanbase, which he heartily appreciates. However, Nash has retired from wrestling completely due to his various injuries sustained over the years.
After Kevin Nash's retirement, it seems very clear that he is never coming back to wrestling, let alone AEW. It's a shame that AEW fans will never get to see the legendary stone cold stunner in Tony Khan's promotion.
---
Who are some other WWE legends who will likely NEVER work for Tony Khan and AEW? Share your thoughts in the comments section below.
​