​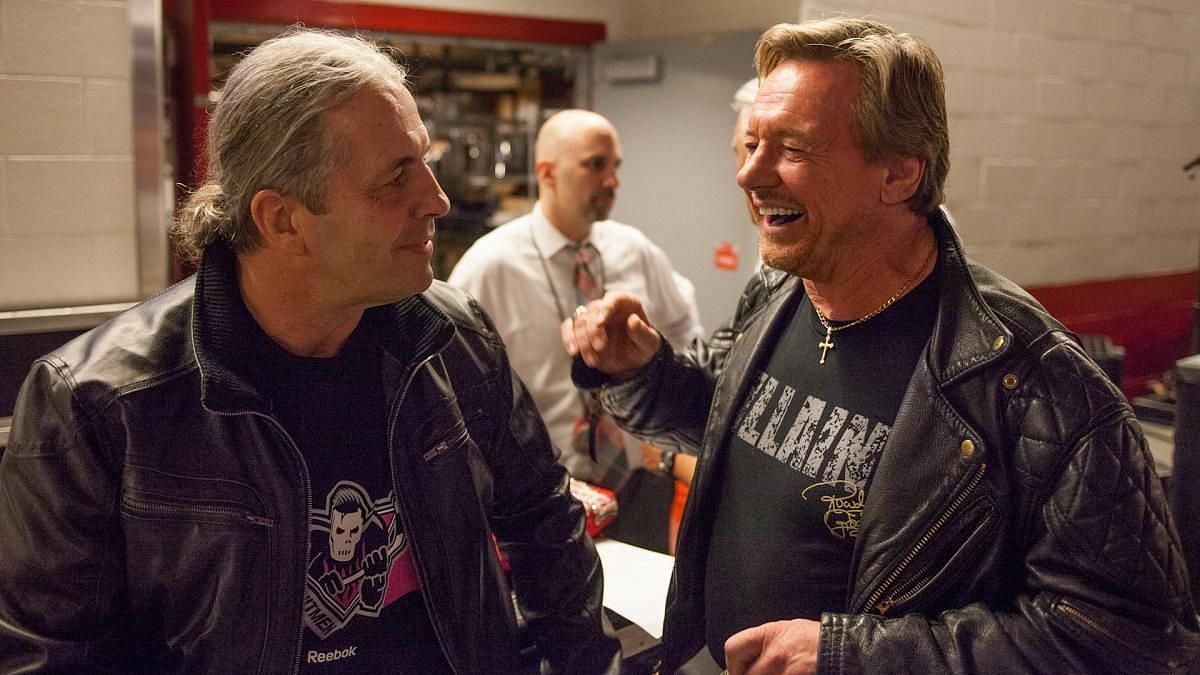 Over the years, WWE has not only seen gifted talent from the United States but from other countries as well.
There have been a host of superstars from neighboring countries like Canada and Mexico – as well as the United Kingdom – who have carved a legacy in this business which is second to none.
With that being said, there have also been wrestlers who were not born in the United States but are Americans who have done equally well in Vince McMahon's promotion.
In this article, we look at five of the greatest WWE superstars born outside the United States:
Honorable Mention : WWE Hall of Famer – Roddy 'Rowdy' Piper
Born in Saskatoon, Saskatchewan, Canada, the late Roddy Piper was an excellent performer and one of the best heels in WWE history.
A former WWE World Tag Team Champion and Intercontinental Champion, Roddy Piper's rivalry with legends like Ric Flair, Ricky Steamboat, Jack Brico, Hulk Hogan, and Greg Valentine were epic. His promos during Piper's Pit are still iconic.
Fellow legend Ric Flair inducted Piper into the WWE Hall of Fame in 2005. The former described 'Hot Rod' as "the most gifted entertainer in the history of professional wrestling."
On July 31, 2015, Roddy Piper left the world at 61 due to a heart attack. His death was mourned by both superstars and fans alike.
#5 WWE Hall of Famer – Trish Stratus
Born in Toronto, Ontario, Canada, Trish Stratus has been one of the most successful female superstars ever in WWE. Her rivalries with peers like Molly Holly, Mickie James and real-life best friend Lita were legendary.
Originally considered just a fitness model, Stratus started out as a manager and was often dismissed as just another pretty face in a long line of WWE divas. At the time, the promotion wasn't that focused on actual, competitive matches for its female performers.
But Stratus helped to change that perception, with her hard work and dedication to constantly improving in the ring.
The seven-time Women's Champion was proclaimed the 'Diva of the Decade' in 2003. Due to her unparalleled athleticism in the ring and her popularity with the WWE universe, Stratus was inducted into the Hall of Fame in 2013.
Apart from wrestling, Trish has also excelled as a fitness coach and fitness model.
​
#4 WWE Hall of Famer – The Late British Bulldog
Born in Golborne, Lancashire, England, the British Bulldog has been a brute force in the WWE ring.
Davey Boy Smith is best known for beating his brother-in-law Bret Hart at Wembley Stadium for the Intercontinental title in front of 80,000+ fans at SummerSlam 1992. To this day, The Hitman considers it one of the best matches he has been a part of.
Apart from claiming the IC title, Davey was also the inaugural European Champion and held the title for a whopping 206 days, the longest reign for any European Champion. He has also been a two-time WWE Tag Team Champion with his other brother-in-law Owen Hart as well as the Dynamite Kid.
The British Bulldog was inducted into the WWE Hall of Fame in 2020, 18 years after his unfortunate demise. His induction was certainly a moment to cherish for all his fans.
#3 WWE Hall of Famer – Kane
Despite being born in Torrejón de Ardoz, Spain, Kane is an American citizen and has been one of the most dominant wrestlers to ever step foot in the squared circle.
The Big Red Machine, with his imposing seven-foot frame, has caused destruction in the WWE for well over two-decades.
The former two-time world champion and ECW champion, having made his debut in 1997, was one of the pivotal components of the Attitude Era. His feuds with legends like The Rock, Triple H, Shawn Michaels, Mick Foley, Stone Cold Steve Austin and (most famously) his kayfabe half-brother, The Undertaker, have been one for the ages.
Kane was inducted into the WWE Hall of Fame in 2021 and also holds an enviable record for the most appearances in a Royal Rumble Match at 20 as well as the highest cumulative total eliminations at 46. Such has been his influence in the business that one of his peers, The Big Show, labeled him "the best big man ever."
Outside of the ring, Kane has also carved out an impressive career in politics as the Mayor of Knox County, Tennessee, since 2018. A completely well-rounded person, to say the least.
​
#2 WWE Hall of Famer – Edge
Born in Orangeville, Ontario, Canada, Edge has certainly been one of the best performers in WWE.
The Rated-R Superstar scripted one of the most remarkable comeback stories in the promotion's long and storied history, when he entered the 2020 Royal Rumble after a nine-year hiatus owing to a neck injury. He then went on to beat Randy Orton at WrestleMania 36 and also won the 2021 Royal Rumble.
The former eleven-time world champion was recently in action at the Crown Jewel pay-per-view where he decimated Seth Rollins in an enthralling Hell in a Cell match which served as a fitting end to their epic trilogy.
In an ode to his brilliant in-ring career, Edge was inducted into the WWE Hall of Fame in 2012. He is currently one of the few Hall of Famers who are still an active wrestler on the WWE circuit.
#1 Two-time WWE Hall of Famer – Bret Hart
Born in Calgary, Alberta, Canada, Bret Hart remains one of the best technical wrestlers ever to step foot in WWE. Trained under the guidance of his father, Stu Hart, 'The Excellence of Execution' dominated the squared circle like few others have.
The Hitman's in-ring performance was effortless in all his bouts, be it singles competition or tag team action. Legends like the Undertaker, Shawn Michaels, Steve Austin, Diesel, and Razor Ramon have whole-heartedly voiced their appreciation regarding the impact of the Canadian Legend.
Bret Hart was inducted into the WWE Hall of Fame as an individual in 2006 and as a part of the Hart Foundation in 2019. His skills and passion for the business have undoubtedly made him the greatest Canadian superstar in WWE.
---
Who are some other great WWE performers who were born outside the United States? Share your thoughts in the comments section below.
​