​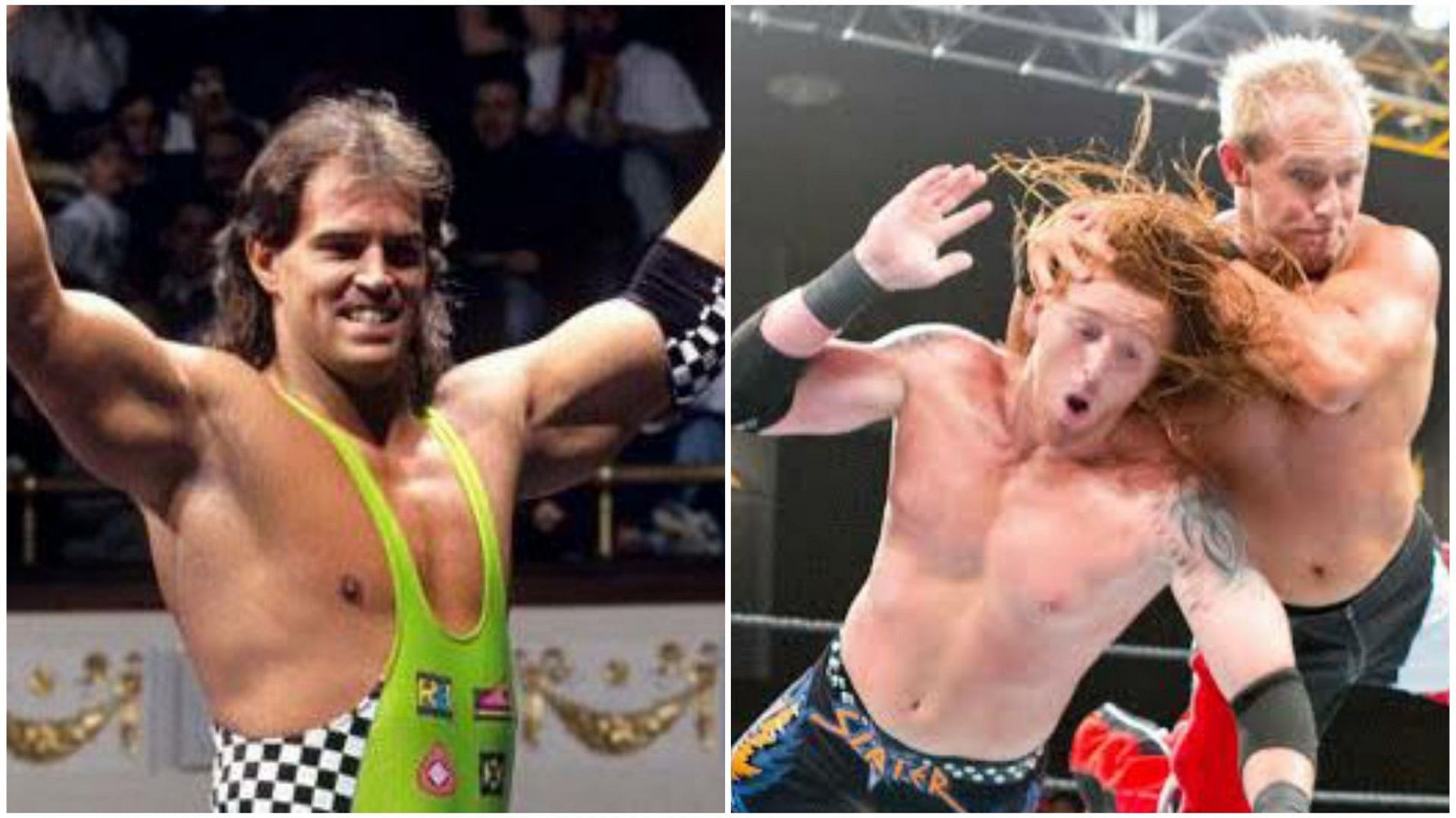 Ring names are an essential part of a WWE gimmick. The Vince McMahon-led promotion is particularly fond of copyrighting the ring names of every on-screen talent on their roster, which won't be possible in most cases if the latter use their real name.
On the independent circuit and other promotions, there are fewer restrictions. However, professional wrestling has always been a wonderland featuring wrestlers portraying larger-than-life personas, and ring names have always been a widely used feature of gimmicks.
Certain WWE ring names enhance the gimmick of the ones using them. The Ultimate Warrior is a fantastic name, as is Hulk Hogan. However, certain WWE talents or alumni were not so lucky. Instead, they received bizarre and funny ring names.
Here is a list of five superstars who had the funniest ring names in WWE history.
---
#5 Former WWE Superstar The Blue Meanie
The Blue Meanie is an ECW and WWE star who wrestles to this day. He had an underwhelming run but should be credited for creating a relatively successful career with an odd gimmick and ring name.
The concept of The Blue Meanie comes from the animated film "The Yellow Submarine," where a character was named "His Blueness" Chief Blue Meanie. Regardless of the origin of the ring name, it is way too funny to be taken seriously when used in pro wrestling.
The Blue Meanie made the gimmick work by dying his hair and mustache blue. Moreover, this gimmick was far better than the Bluedust gimmick he occasionally used in ECW and WWE.
​
#4 Former WWE Tag Team Champion Scotty 2 Hotty
Scott Taylor rose to WWE fame when he started teaming with Brian Christopher. Dubbed "Too Much," the team did not achieve much success until Taylor was renamed Scotty 2 Hotty and Christopher found a new name of Grandmaster Sexay.
Scott Taylor is a perfectly acceptable ring name, but WWE decided to go to a flamboyantly silly route for the duo. Scotty 2 Hotty made it work and gained prominence. He used a ridiculously unrealistic finisher named The Worm to enhance his gimmick to great success.
He worked as a trainer at the WWE Performance Center but recently requested his release, leading to emotional responses from former and present NXT stars.
---
#3 Former WWE Tag Team Champion Michael McGillicutty
Once upon a time, WWE had the son of Mr. Perfect and the grandson of Larry Hennig on their roster. Of course, the most appropriate name for the youngster would be Michael McGillicutty.
Joe Hennig was no Mr. Perfect, but he was a decent in-ring worker whose credibility was destroyed by the bizarre ring name.
WWE later attempted to right the wrong by renaming him Curtis Axel and providing him with a major push that ended as quickly as it began. After years of languishing on the bottom of the barrel, Axel was released from the company in 2020.
​
#2 Former WWE star Thurman 'Sparky' Plugg
Hardcore Holly achieved moderate success in WWE, winning the tag team and Hardcore title multiple times in his 16-year-long career. However, he started his career under a different ring name.
Thurman 'Sparky' Plugg is, in no way, an exciting name suited for a professional wrestler. His gimmick was that of a racecar driver. Fortunately, the name was soon changed to Bob "Spark Plug" Holly, and Vince McMahon gifted his own race car to be used in the gimmick for free.
---
#1 Former WWE Superstar The Red Rooster
The Red Rooster gimmick saw the performer wear red attire, style his hair like a rooster, and even walk like the said animal. He was a client of Bobby 'The Brain' Heenan and either aligned or feuded with him throughout his run.
The man behind the gimmick is Terry Taylor, a talented performer and trainer who rapidly switched allegiances between WWE and WCW. He never fully recovered from the credibility lost due to the bizarre gimmick and retired in 2006.
​