​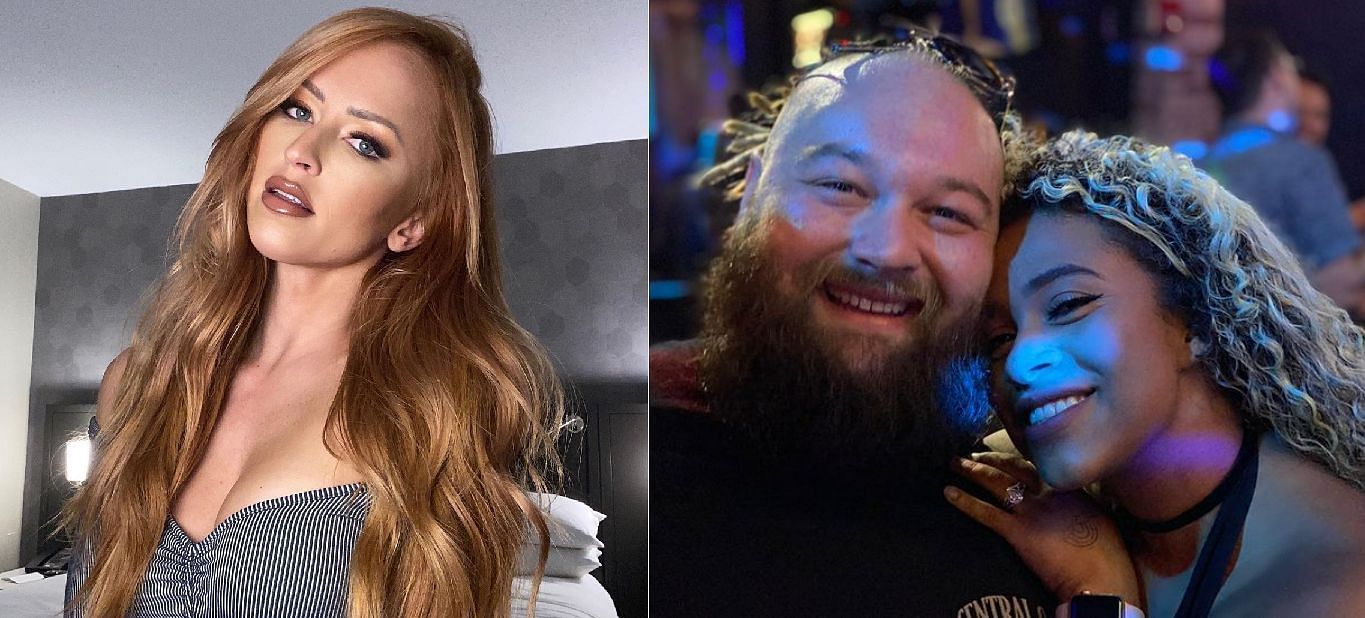 Total Divas made its debut on the E! Network back in 2013 with WWE Superstar Eva Marie, Jojo Offerman, Brie Bella, Nikki Bella, Natalya, Cameron, and Naomi as the original cast members.
Over the years, these stars have been released and replaced, so several other female stars have also been part of the show.
While several former members of the series are still employed by WWE, including Maryse, Natalya, Naomi, Paige, Mandy Rose, and Sonya Deville, others have been released.
The following list focuses on five former cast members of the show to see what direction their careers took following their respective WWE departures.
---
#5. Former WWE Superstar Rosa Mendes
Rosa Mendes came to WWE through the annual Diva Search in the summer of 2006. Though she didn't win the competition, Mendes subsequently joined WWE and made her debut as a crazed fan of Beth Phoenix in 2008.
Mendes was part of WWE's main roster for more than seven years, but she was unable to win any championships throughout this stretch. She was added to the main cast of Total Divas in season three after she had been a guest throughout the second season.
During her time on the the show, Mendes opened up about her personal life and revealed publicly that she was bisexual. Following her stint on Total Divas, Mendes announced that she was pregnant, and she was handed the job as WWE.com's correspondent for SmackDown.
The former star gave birth to a daughter named Jordan in February 2016 before announcing her retirement from the ring a year later on her daughter's first birthday.
Mendes returned to the business in 2018 when she teamed up with fellow former WWE Superstar Adam Rose at an MCW Pro Wrestling show. According to a report by RingTheDamnBell, the former star has since divorced her husband Bobby Schubenski and started her own business called Totally Fit Mama.
The former model offers a workout regime and meal plan to other mothers, and she also works as an aerobics instructor for a company called High Fitness.
​
#4. Former WWE Superstar Cameron (Ariane Andrew)
Cameron first arrived in WWE as part of Tough Enough in 2011. While she was eliminated from the competition, the company still signed her to a contract. After less than a year in developmental, Cameron made her debut on the main roster as part of The Funkadackyls alongside Naomi.
The following year, Naomi and Cameron became original cast members on Total Divas, which later led to the duo splitting up. They subsequently feuded on WWE TV, and Cameron defeated Naomi on the Battleground 2014 Kickoff show.
After a brief stint in NXT, Cameron was released from her WWE contract in May 2016. The star has since gone on to appear on The Challenge and started her own podcast called "Sippin The Tea."
In 2020, the former WWE Superstar competed in the AEW Women's Tag Team Cup Tournament. Cameron teamed with Nyla Rose, but they were eliminated in the first round by Anna Jay and Tay Conti.
Andrew has also stepped into the music business, and she has released songs like "Born With It." She also has her own fitness app called Double AAcademy.
​
#3. Former WWE Superstar Summer Rae
Summer Rae was signed to WWE in 2011 and came through the ranks in NXT, before joining Fandango on the main roster as his dance partner. Rae and Fandango's relationship was later featured on Total Divas when she was added to the main cast of the show for the second and third seasons.
Rae later turned on Fandango after taking a break to film The Marine 4: Moving Target. This led to a brief alliance with Layla before Rae joined forces with The Miz.
After a brief feud with Rusev and Lana, Rae went on hiatus and was then released from WWE after more than a year of being inactive. The former star has since made several appearances on the Independent Circuit whilst also continuing her career as a model.
In April 2021, Rae announced that she had begun a very different career when she joined Cornerstone Global Management LLC as their Director of Marketing and Social Engagement. Summer recently noted on her Instagram that she is traveling the world with fellow former WWE Superstar Emma.
​
#2. Former WWE Superstar Alicia Fox
Alicia Fox was signed to WWE after she was spotted by John Laurinaitis. She joined the company in 2006 and made her main roster debut as Edge and Vickie Guerrero's wedding planner in 2008.
Fox later went on to be an active part of the Women's Division and is a former Divas Champion in her own right. Fox was also part of the Divas Revolution and was added to the main cast of Total Divas in 2014.
Alicia Fox was never officially released from WWE, but instead, she was moved over to the alumni section of WWE.com in 2019 before returning as a legend for Legends Night a few weeks later.
Fox later returned as part of the 2021 Women's Royal Rumble, where she won the 24/7 Championship from R-Truth. In 2020, it was revealed by Brie Bella on her podcast that the former Women's Champion was back in school.
Fox hasn't updated her social media account in more than a year, but did make a recent appearance in WWE on the stage at WrestleMania 37, in her full wrestling attire.
​
#1. Former WWE Superstar Jojo Offerman
Jojo Offerman came to WWE through the 2013 Diva Search and was added to the cast of Total Divas. Alongside Eva Marie, she was seen as one of the newbies on the show and later went on to start training to be a wrestler.
After suffering an injury in training, it was decided that Offerman would instead be working as a ring announcer. Offerman would later be promoted to Monday Night RAW and opted to leave Total Divas following the first season so she could focus on her wrestling career.
The former WWE Superstar then started a relationship with Bray Wyatt, before going on hiatus in 2018. Offerman's last WWE appearance came at Evolution in 2018, before it was later announced that she was expecting her first child.
Offerman then welcomed Knash Sixx Rotunda in May 2019 before welcoming their daughter Hyrie Von in 2020. Jojo and her partner Bray Wyatt were released from WWE in July 2021 and have since been enjoying time with their children.
​