​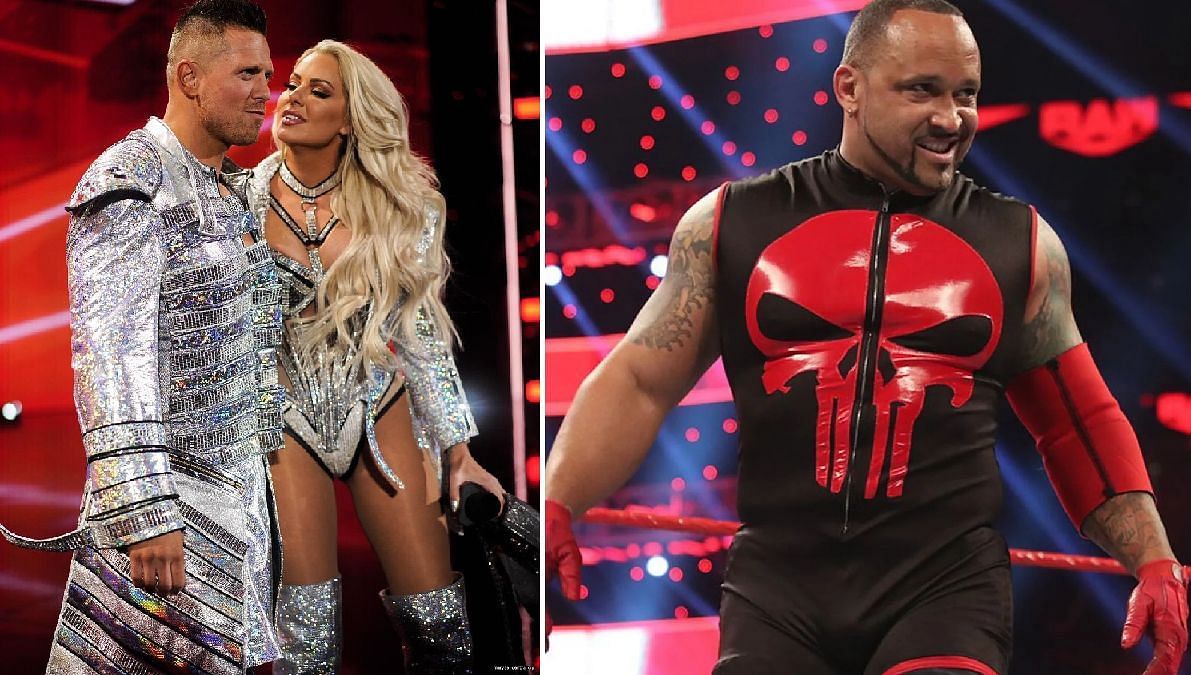 WWE Superstars requesting their release has become much more common in recent years. Many of the stars who have been part of recent talent culls had already asked WWE for their permission to void their contracts.
The likes of Lince Dorado, Gran Metalik, Andrade, Tye Dillinger, Maria, and Mike Kanellis, and several other superstars have requested their release and had it granted by the company in recent years.
The following list looks at just five current WWE Superstars who you may not have known once requested their release from WWE, with several of these requests surprisingly being granted:
---
#5. Sasha Banks requested her WWE release in 2019
Sasha Banks is one of WWE's most popular female wrestlers at present, but there was a time when the former Women's Champion was having a few issues.
Banks took a break from WWE following WrestleMania 35 and didn't make her return to the company until the summer. Whilst it wasn't reported at the time, Banks later revealed that she had requested her WWE release and had been turned down by WWE Chairman Vince McMahon.
In a recent interview with Ariel Helwani, The Boss was able to open up on her feelings at the time:
​
"I felt like I was simply not giving my highest good. If I am not giving my highest good, if I am unable to the best, if I am not used as the best then I really have to go find that. I am always that performer of wanting to be No. 1 and I felt in my heart that I was not feeling good. I felt that I did all that I could and I needed that break. I needed that release and Vince told me, 'No'. That was a great decision on both ends. He knew what he saw and he is so intelligent, he is so kind and gentle. He actually knew what I needed, which was time."
Banks has since returned to the company and was able to main event WrestleMania for the first time earlier this year. This has allowed The Boss to get her career back on track.
​
#4. Current WWE Superstar MVP requested his WWE release in 2010
MVP made his return to WWE at The Royal Rumble last year and has since been able to find a permanent role at the side of Bobby Lashley.
The former United States Champion has slotted in well with The All Mighty since his return and has worked well as a manager.
The Playmaker was once an active talent on WWE's roster ahead of his release in 2010, where he originally made a name for himself. Unlike many WWE stars at the time, it was MVP who actually asked for his release from the company more than a decade ago, later revealing that he wasn't fired:
"No need for alarm," MVP wrote. "I did not get fired. I asked for and received my release. I felt it was time to go international and freshen things up.They're not screwing me this time. They're actually doing right by me. They've honored my request."
The former champion was then able to wrestle for several other companies including NJPW and IMPACT before opting to make his return to WWE in 2020.
​
#3. Current WWE star Paul Heyman parted ways with the company in 2006
Paul Heyman has been one of the best talkers in WWE for a number of years. Since his return at the side of Brock Lesnar in 2012, Heyman has been able to work with the likes of Cesaro, Curtis Axel, CM Punk and now Roman Reigns.
Ahead of his return, the star was away from WWE for more than six years after he opted to part ways with the company in 2006.
After the revival of ECW, Heyman and Vince McMahon clashed several times over booking decisions. This led to the two men falling out in front of the creative team following December to Dismember.
Heyman argued for a push for CM Punk in ECW, but this wasn't something that McMahon backed. After refusing a role writing for developmental shows, Heyman decided to leave the company in 2006.
The star has obviously since returned to the company and is now Special Counsel to the Tribal Chief. Punk even went on to become one of the the company's biggest stars during Heyman's absence in the late 2000s.
​
#2. Current WWE Superstar Molly Holly requested her release in 2005
Molly Holly is now a WWE Hall of Famer who recently returned to the company as a producer. Holly was once one of the shining stars of the Women's Division, but the former champion was ahead of her time and was pushing for a revolution a decade too early.
Holly is one of several former female wrestlers, including Ivory and Gail Kim, who requested their release in the early 2000s. Holly confirmed that she had requested her release as part of a recent interview:
"I didn't have any conversations with Vince. The only conversation I had with Vince in my entire career was when I asked to be released from my contract early. The only time I've ever said more than hello to him, so, the way that I got hired was through Jim Ross. Then, throughout my time there, I would talk with the writers or the head of talent relations, but I didn't really have any conversations with Vince. So, it was a big deal for me to walk into his office and tell him thank you for everything and that I'd like to fold my chapter of pro wrestling. He shook my hand at The Hall of Fame. He was very nice."
Holly stated that she opted to leave WWE in 2005 so that she could spend some time with her family. She has since returned to the company as an active star several times as part of the WWE Women's Revolution.
​
#1. Current WWE Superstar Maryse requested her release in 2011
Maryse recently made her return to WWE TV alongside her husband The Miz. The former Divas Champion is expected to play a huge role in the feud between the A-Lister and Edge.
Maryse has been working for the company on and off over the past few years since the star has also welcomed two daughters.
The former Champion officially returned to WWE for the first time in 2016, after requesting her release in 2011:
"I think it was more mutual. I wanted to leave the company for a while now because I have other projects I want to work on and it was impossible to work on those projects being under contract with the WWE. I had six fantastic years with the WWE. I had a really good run. Two actually, with my two Divas Championships. After six years, I was looking at it and I said, 'I need to keep growing'. That's why I decided to take a break from wrestling and to leave because I wanted to focus on my next project which is House of Maryse."
Maryse went on to work on several projects outside of the company, including starting her own jewelry line called House of Maryse, before returning to WWE five years later.
​