​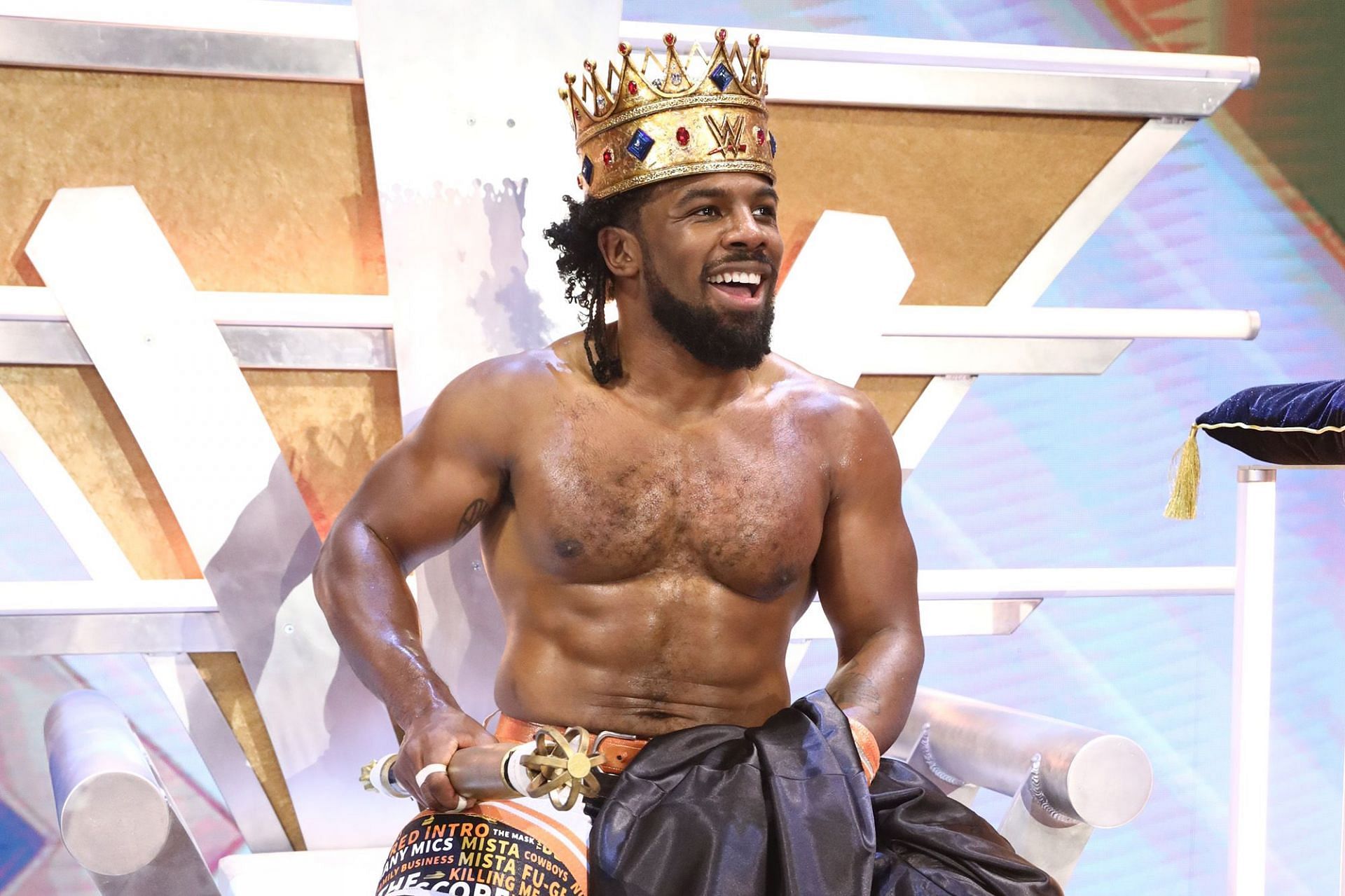 WWE fans were informed of the controversy when The Undertaker, who has consistently destroyed the mystery of his character since his in-ring retirement, called the current WWE roster "soft" for playing video games during their down time.
Numerous wrestlers from WWE, AEW and beyond criticized the controversial comment and generally agreed that the current roster's habit of playing video games is far better than the drug and violence infused madness of the '80s and '90s professional wrestling.
Apart from the surprise of The Undertaker, a revered superstar, making unnecessary controversial comments, the tug-of-war puts a spotlight on the fact that many of the current WWE superstars love video games. As a bonus, most of them have a chance to appear on video games released by the WWE and play as themselves.
Here is a list of 5 WWE superstars who love video games.
---
#5 WWE King Of The Ring Xavier Woods
The list wouldn't have been complete without the creator of UpUpDownDown, Xavier Woods. He runs his popular YouTube channel under his gaming moniker, Austin Creed.
Apart from appearing in eight professional wrestling games, Woods, alongside his New Day teammates Big E and Kofi Kingston, is a downloadable character in Gears 5. Woods's love for video games led him to tattoo the Royal Crest from "The Legend Of Zelda" series on his right forearm.
Woods has been enjoying an unprecedented wave of singles success in the last few months. His long-cherished dream of becoming the King of the Ring came true on Crown Jewel, and he defeated the likes of Finn Balor in the tournament to gain the honor.
Since rebranding himself as King Woods, the former WWE Smackdown Tag Team Champion has participated in a mini-feud with "The Tribal Chief" Roman Reigns.
​
#4 Former WWE Champion Seth Rollins
Seth Rollins is an unpredictable personality on WWE television, with him appearing to be a follower of "The Ultimate Opportunist" cliché. He plays a self-proclaimed messianic figure and recently entered a violent feud against Edge, which led to the duo delivering multiple memorable matches.
Outside the ring, "The Messiah" loves playing video games, especially those from the popular Call Of Duty series. He appears on UpUpDownDown from time to time and showcases his gaming skills. Whether fighting fellow gamers or battling top-tier superstars in the ring, Rollins appears to be a talented individual.
---
#3 Former WWE United States Champion Cesaro
Cesaro loves, amongst other popular video games, Clash Royale. Created by Supercell, the developers of the once insanely popular Clash Of Clans, the game involves two players using their chosen deck to strategically defeat their opponent. Cesaro shows impressive strategic skill in this combination of tower defense and collectable card game.
This is not unexpected from one of the finest all-round wrestlers of his generation. He is well-regarded by fans, critics and colleagues. However, he has never accomplished much success as a headliner in WWE. Much like his Clash Royale opponents, he strategically dismantles his rivals in the ring, swings them to dizziness and defeats him via Neutralizer or the Sharpshooter.
​
#2 Former WWE 24/7 Champion R-Truth
R-Truth is a true entertainer at WWE events. His "my bad" moments are always hilarious. He made Brock Lesnar laugh out loud in an instant classic segment. He even makes the boring 24/7 title chases seem interesting at times.
The real-life Ron Killings loves playing video games. When WWF Wrestlemania for SNES was released, he purchased the game on day one. He also has most wrestling games released for SNES and Sega Genesis.
---
#1 WWE Hall of Famer Kane
The kayfabe half-brother of The Undertaker is part of a generation that apparently wasn't addicted to video games, but The Devil's Favorite Demon loves playing online sports games.
Kane enjoys the anonymity of playing against strangers over the internet. At that point, neither Corporate Kane nor Mayor Kane had been created, and his character hadn't been noticeably diluted. Thus, playing games provided him with a rare opportunity to be himself while interacting with strangers.
While Kane is no longer a full-time WWE superstar anymore, the Hall of Famer is still signed to WWE and is expected to make occasional appearances in the near future.
​