​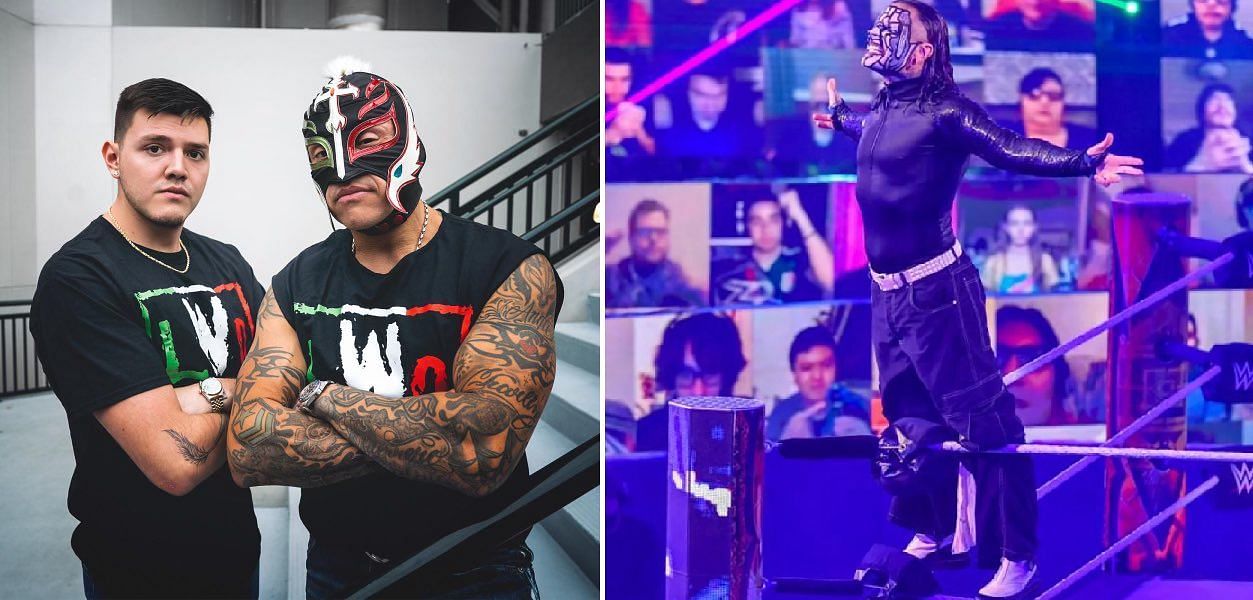 NXT has been the perfect launching pad for WWE for almost a decade, and now the best part of the current roster has come through the black and gold brand.
The likes of Roman Reigns, Seth Rollins, Big E, Matt Riddle, and even Charlotte Flair all came through NXT before being promoted to the main roster.
Whilst this was their route to RAW or SmackDown, this isn't the only path that can be taken and there are several current WWE Superstars who have never been near the developmental brand.
The following list looks at just five current WWE Superstars who have never made an appearance on NXT. The list of names also takes into account the superstars who appeared on NXT whilst it was still seen as a game show format.
---
#5. Current WWE Superstar Gable Steveson
Gable Steveson was signed by WWE earlier this year after winning the Olympic Gold medal for freestyle wrestling. Steveson is just the second Olympic Gold Medalist in wrestling to be signed by WWE after Kurt Angle and it appears that WWE has decided to allow the star to completely skip NXT.
In recent years, all new signings have been sent down to the NXT roster in order to gain experience in the company before then being promoted to the main roster. Steveson was added to the Monday Night RAW roster back in October when he was a surprise addition to the WWE Draft.
At the time, Steveson had only recently been signed by the company and he was expected to spend some time at The Performance Center before being introduced to the WWE Universe, but the company made the late decision to draft him to RAW.
Steveson is yet to make any kind of appearance on WWE TV but has been spoken highly of by several stars in the company over the past few months. The former Olympian is expected to add something different to the red brand when he is finally able to make his debut, with rumors suggesting he could be ready by WrestleMania 38 in April.
​
​
#4. Former WWE Champion Jeff Hardy
Jeff Hardy made his debut in WWE in the late 1990s, which was more than a decade before NXT became a reality. The former Champion has been part of WWE on and off for more than 20 years but in that time The Charismatic Enigma has never made an appearance on NXT.
Hardy and his brother Matt only made their return to the company at WrestleMania 33 after several years of working on the Independent Circuit and making a name for themselves in IMPACT Wrestling.
Since his return, Hardy has been used sparingly on the main roster as a singles star whilst his brother Matt has made the move over to AEW.
Hardy has remained on either RAW or SmackDown throughout his career and is one of only a handful of stars who haven't been asked to make a special appearance on the show.
Hardy is currently part of a feud with Happy Corbin and Madcap Moss after making the move over to SmackDown as part of the recent Draft.
​
#3. Current WWE Superstar Dominik Mysterio
One of the biggest talking points in WWE over the past year or so is the fact that Dominik Mysterio was able to debut on the main roster.
Mysterio was part of several feuds alongside his father Rey, before making his official in-ring debut at SummerSlam against Seth Rollins last year.
Mysterio has wanted to be a WWE Superstar like his father for most of his life and even appeared as part of a storyline when he was just eight years old.
After training under the likes of Lance Storm and Mysterio, WWE made the decision to add Dominik to their main roster and allow him to skip NXT.
This became a huge deal for the star since even the most experienced wrestlers like Kevin Owens, Robert Roode, Sami Zayn, and Dre McIntyre came through the ranks in NXT before they were added to the main roster.
Despite not being part of the black and gold brand, Mysteiro is still one of the company's most popular current stars.
​
#2. Former WWE Champion Brock Lesnar
NXT was once seen as WWE's developmental brand, but in the past, the likes of John Cena, Chris Jericho, Batista, and even Randy Orton have all appeared on the show.
One name that doesn't make the list, perhaps unsurprisingly, is Brock Lesnar. Lesnar is seen as a part-time star in the company at present, and only returns when he is needed for a big-money match.
It's unlikely that WWE would ever pay the money needed to have Lesnar come back and wrestle a match for it to take place on NXT. This means that despite NXT alumni currently populating the best part of the company's main roster, Lesnar could always be the one who stands out.
At present, almost all of the Champions in the company came through NXT as well, with all of the Women's Championships being held by former NXT Superstars as well as the company's two main Championships.
There is only Randy Orton and The Usos, who currently hold titles but didn't come through the ranks in NXT.
​
#1. Former WWE Champion Bobby Lashley
Bobby Lashley left WWE after his first spell in the company before NXT was established and has only been back for around three years.
The former WWE Champion has been part of some main event level storylines over the past few years alongside MVP and The Hurt Business. Whilst the NXT brand has been making headlines over the past few years and there have been some hard-hitting stars coming out of NXT, Lashley has never felt the need to go the other way.
Instead, Lashley is one of very few current WWE Superstars who haven't made any appearances in NXT in his career. Many stars made early appearances between 2010 and 2014, but Lashley left WWE for the first time in 2008 and didn't make his return for a decade, so he wasn't able to be part of this class of stars.
Lashley was surprisingly one of the stars that were called back to the company in 2018 and able to return to the main roster, rather than coming through NXT, like Drew McIntyre once did.
​