​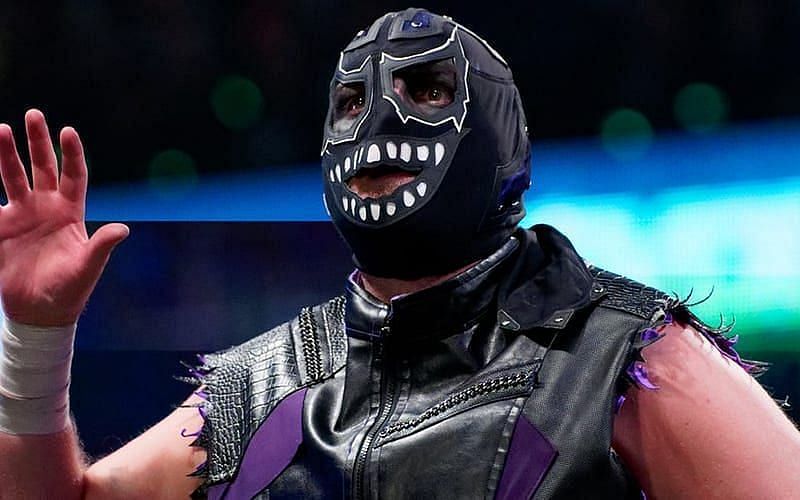 AEW has been taking the professional wrestling world by storm since January 2019. The company has gone from strength to strength under the guidance of President, Founder and CEO, Tony Khan. The promotion is now directly seen as a rival to Vince McMahon's WWE.
All Elite Wrestling has a number of high-profile stars on their roster, including CM Punk, Kenny Omega, MJF, Chris Jericho and Bryan Danielson, just to name a few. There has been one collective effort by everyone involved to make the promotion as great as it can be.
When you look at the AEW roster, you will see an abundance of talented wrestlers. What you may not know, however, is that some of those wrestlers also have second roles within the promotion.
That being said, let's take a look at five AEW talents with interesting offscreen roles.
---
#5 QT Marshall assists backstage at AEW with production
QT Marshall has no doubt been delivering when it comes to his on-screen work for AEW. More recently, he stepped into the ring with one of the greatest of all-time, CM Punk, and put in a valiant effort.
What you may not know about QT, is that he is an important hand behind-the-scenes when it comes to the production of AEW programming. He is a key player and works directly with Tony Khan. Khan has even described Marshall as one of the hardest working men in the industry.
Marshall discussed how the inner workings of AEW's programming came together, and his communications with Tony Khan earlier this year:
"Everything is done through text and different group chats and ideas coming from 100 different directions. At the beginning of the week, I get with Tony because I'm the one, with Tony's oversight, I format the show. Sometimes, I just put '[Wrestler A] second' because I don't know the full creative. When we go to our production meeting, nine out of ten times, Tony will explain what it is. Sometimes, the way he explains it, it's not fully understood because he may not want to give so much away. Right now, we do everything on the phone because of the pandemic, we do conference calls and it's much easier this way. The next day at TV, production may pull me aside and are like, 'What is this?' Sometimes I know, sometimes I don't. If I don't know, I send appropriate messages and we figure it out." QT Marshall confirmed (h/t Fightful)
Not only is the co-owner of The Nightmare Factory training facility involved with production, but also with training. He assists with up-and-coming talent to help hone their craft in the ring. He wears many hats, but he appears to be doing a sterling job.
​
#4 Aubrey Edwards is AEW's project coordinator
One of the most recognizable faces from AEW programming is referee Aubrey Edwards. She is popular with AEW fans and was one of Tony Khan's key first signings when he started the company.
Outside of counting 1, 2, 3 inside the ring, Aubrey is AEW's project coordinator. She has been involved with numerous projects so far, including AEW's video game. There's no doubt we will see plenty more projects led by Edwards as All Elite Wrestling continues to expand.
---
#3 Colt Cabana works behind-the-scenes at AEW as a coach and producer
"Hey Colt Cabana, how are you doing?" That's right, the man who was infamously named in CM Punk's pipebomb promo all those years ago is still lending a hand to the business. Currently on the roster as a performer, Colt Cabana also works behind the curtain.
He holds a position as a coach and also works producing matches and also lending a hand to talent with advice. He is the perfect fit, as he has been there and seen it all when it comes to pro-wrestling.
​
#2 Rebel works behind the scenes at AEW as a make-up artist
Rebel performed all around the world before landing in AEW in August 2019. She is well-known for her time wrestling with IMPACT Wrestling and with World Wonder Ring Stardom in Japan.
Initially, she was not signed as a contracted performer, but as a hair and make-up artist. Eventually, she was brought on to TV as a sidekick for Dr. Britt Baker, D.M.D., to be her personal stylist and assistant, while still holding her role backstage for the women's division.
---
#1 Evil Uno is AEW's video game content producer
Aside from being a member of AEW stable The Dark Order, Evil Uno holds a position backstage working as a video games content producer. Uno is a big fan of video games, and All Elite Wrestling utilizes his knowledge and experience to aid with their efforts.
Evil Uno has been seen regularly doing vlogs and also producing content on streaming site Twitch. It's a big market that Tony Khan wants to tap into with the guidance of someone who knows all about it.
---
What do you think of the AEW product today? Share your thoughts in the comments section below.
​