​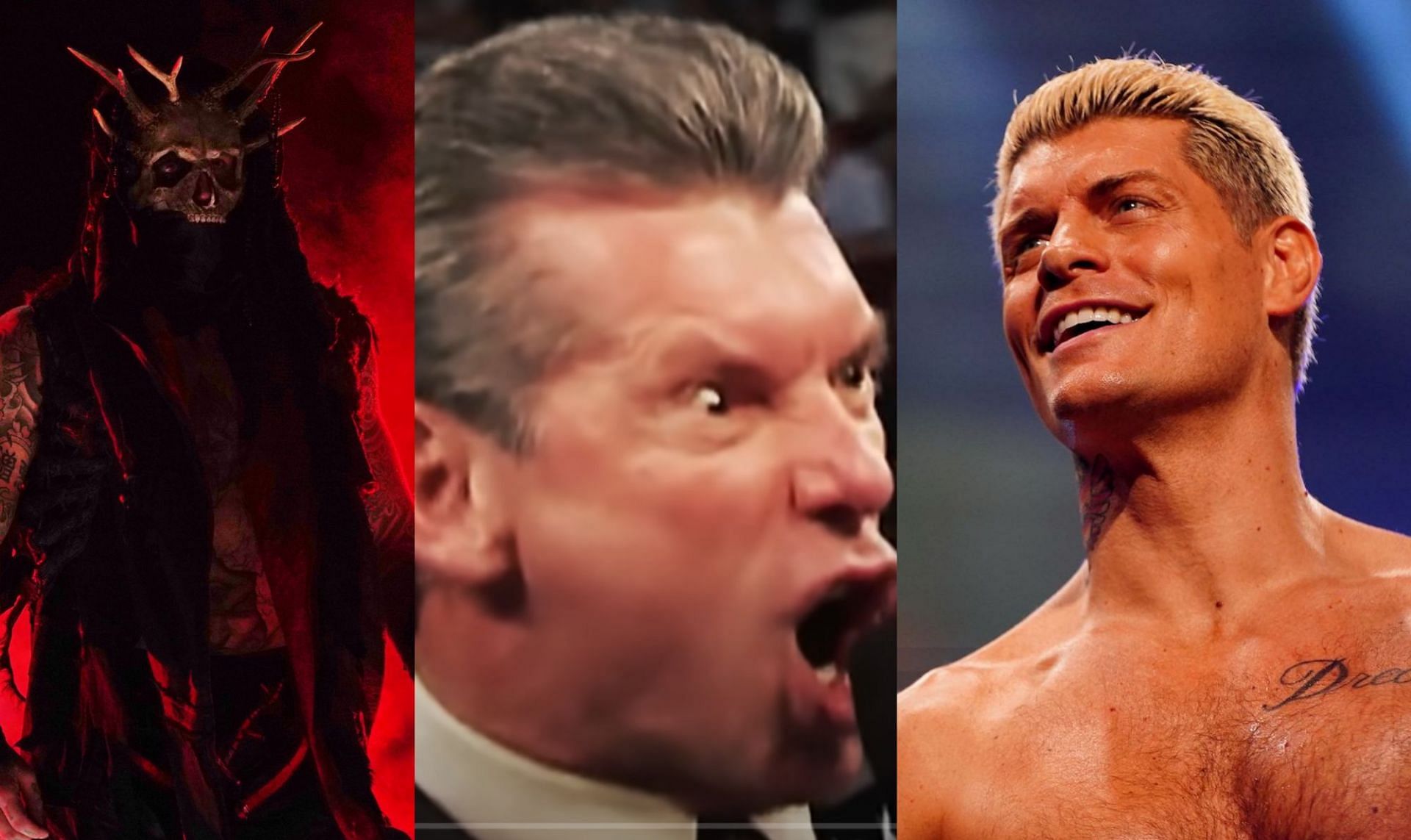 With AEW barreling ahead to compete against WWE's mainstream popularity, a number of WWE big shots have switched loyalties to Tony Khan's Promotion. This served AEW very well, as already established faces gave the start-up the much needed legitimacy it required. Many wrestlers who were not in the spotlight in WWE also found major success in AEW. After collecting the love of the audience, it is quite obvious that many of these performers would rather not go back to WWE again.
These are 5 of the All Elites that are very unlikely to go back to WWE.
# CM Punk is very unlikely to enter WWE again
After a 7 year break, CM Punk broke the charts when he made his entry in AEW. Ever since his debut, The Best in the World has been on a roll. his bookings have all gotten the biggest reactions out of the crowd. All worries about him being rusty were put to rest after his first match with Darby Allin.
After his rather unpleasant exit from WWE, Vince McMahon will be hard pressed to acquire the Second City Saint back again. In a podcast with Colt Cobana, CM Punk talked at length about how he was not happy with WWE's management.
After all this bad blood between Punk and WWE, it seems next to impossible that The Best in the World would leave and go back to his roots.
​
​
​
​
​
#4 Sting's WWE run was far from great
Sting's debut in WWE was seen as one of the most hyped moment of 2014. However, the handling of Sting's complex character could not have been worse. Fans were disappointed at how his story took shape and how their beloved WCW veteran lost against Triple H at WrestleMania.
However, he was given a warm welcome on AEW, and his bookings were handled to perfection. Although his in-ring presence is scarce, the veteran still excites the arena just by being ringside.
Comparing Sting's WWE and AEW runs, it is very evident that he has had much more success in the latter. Also, keeping in mind the wrestlers age, it seems highly unlikely that he will return to WWE before his retirement.
#3 Ruby Soho's abrupt release from WWE had a sense of finality
Ruby Soho is one of the latest additions to the AEW women's roster. Her entry into Tony Khan's promotion was teased skillfully before her appearance. The video, which she posted titled 'The Runaway', included a dig at Soho's WWE name when she came across a graffiti artist who sprayed "The Riot Is Over" on a wall. Judging by the crowd's reactions on her debut, Ruby seems destined for success in her new home.
The reasons behind Ruby Soho being fired from WWE are somewhat of a mystery, even to the wrestler herself. Soho has expressed gratitude to AEW for giving her the chance to focus on professional wrestling, even though she has fond memories of her time in WWE.
After the sudden release from WWE, Ruby Soho will probably not be interested on rejoining a promotion which had dropped her without a proper explanation. So far, AEW seems to be set to be her new home for a long time.
​
#2 Malakai Black is finding his ground on AEW much better than WWE
WWE fans were shocked when Malakai Black was released from the promotion after being painted as a main event player. Although the Dutchman has stated that he knew he was going to be released even before he was told, it still left a bad taste in his mouth. Black felt the WWE made the decision for him to leave for AEW with how poorly he was being booked.
In AEW, Malakai Black has flourished as one of the most successful heels on the roster. Everything from his entrance to the way his matches play out has been done to perfection. Fans have invested their attention in the feud between Cody Rhodes and the Dutch Destroyer.
With House of Black also gaining steam, the return of Malakai Black to WWE seems far-fetched to say the least.
#1 Cody Rhodes has gained much more relevance in AEW than he ever did in WWE
Cody Rhodes's run in WWE was far from memorable. Apart from his time as one of Randy Orton's sidekicks, his Stardust storyline stood out the most. After his time at WWE, Cody rose to prominence as the Executive Vice President of AEW.
Cody's departure from WWE was requested by the wrestler himself. The American Nightmare moved on to a new chapter in his life by joining AEW. Keeping in mind the finality of the switch, Cody's return to WWE seems non-existent.
​